You can now sign up as a Publisher Reseller or just a reseller depending on your needs, once you have signed up simply choose between the two options and the relevant tools will be made available for you.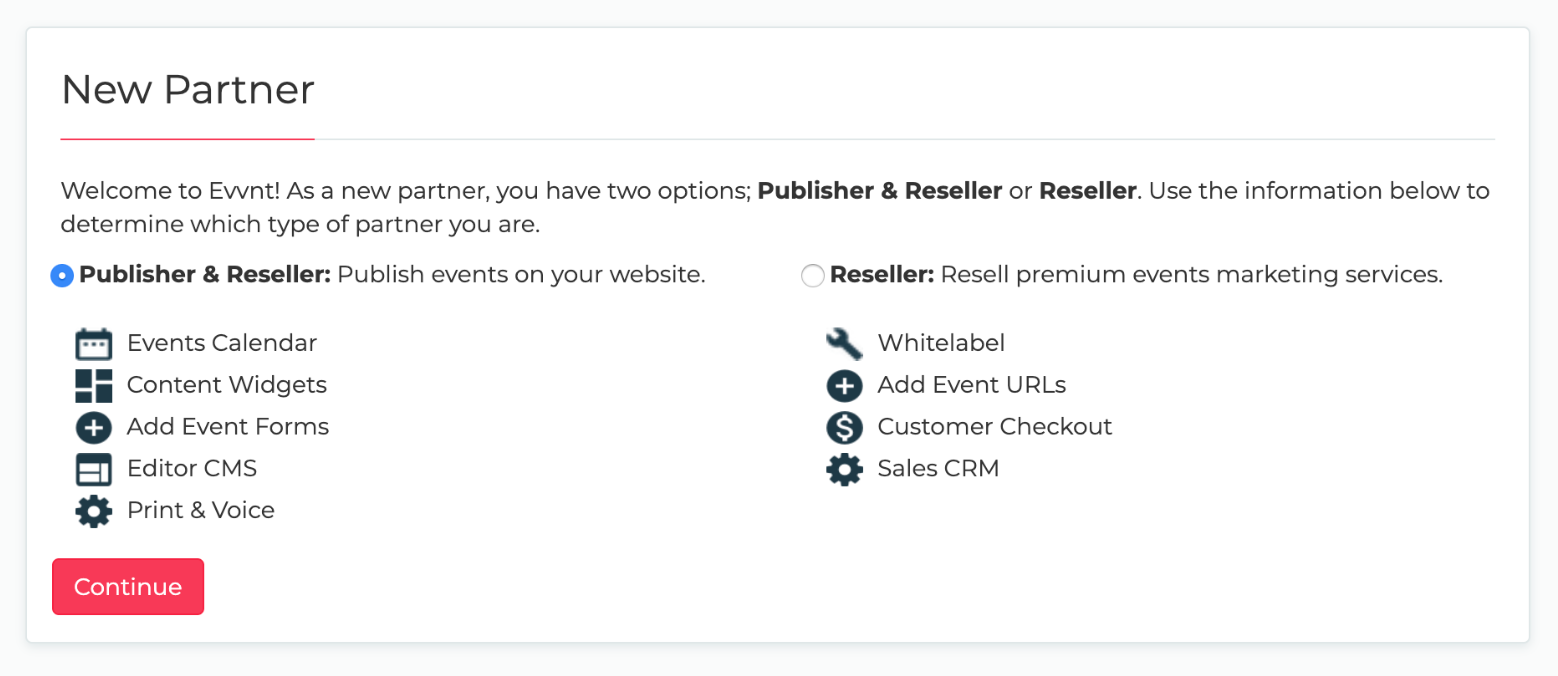 Sign Up - Join Our Network
Join our partner program (https://evvnt.com/partners/) to unlock the full benefits of our easy to use Event Calendar software that offers the best place for your community to promote an event online.
More Details - Sign Up Online - Events Calendars, Settings & Services

+ Add Site
Add the full url of where you will be hosting your events calendar so we can link to it once you have added the events calendar technology.
More Details - +Add Site - Adding & Claiming Sites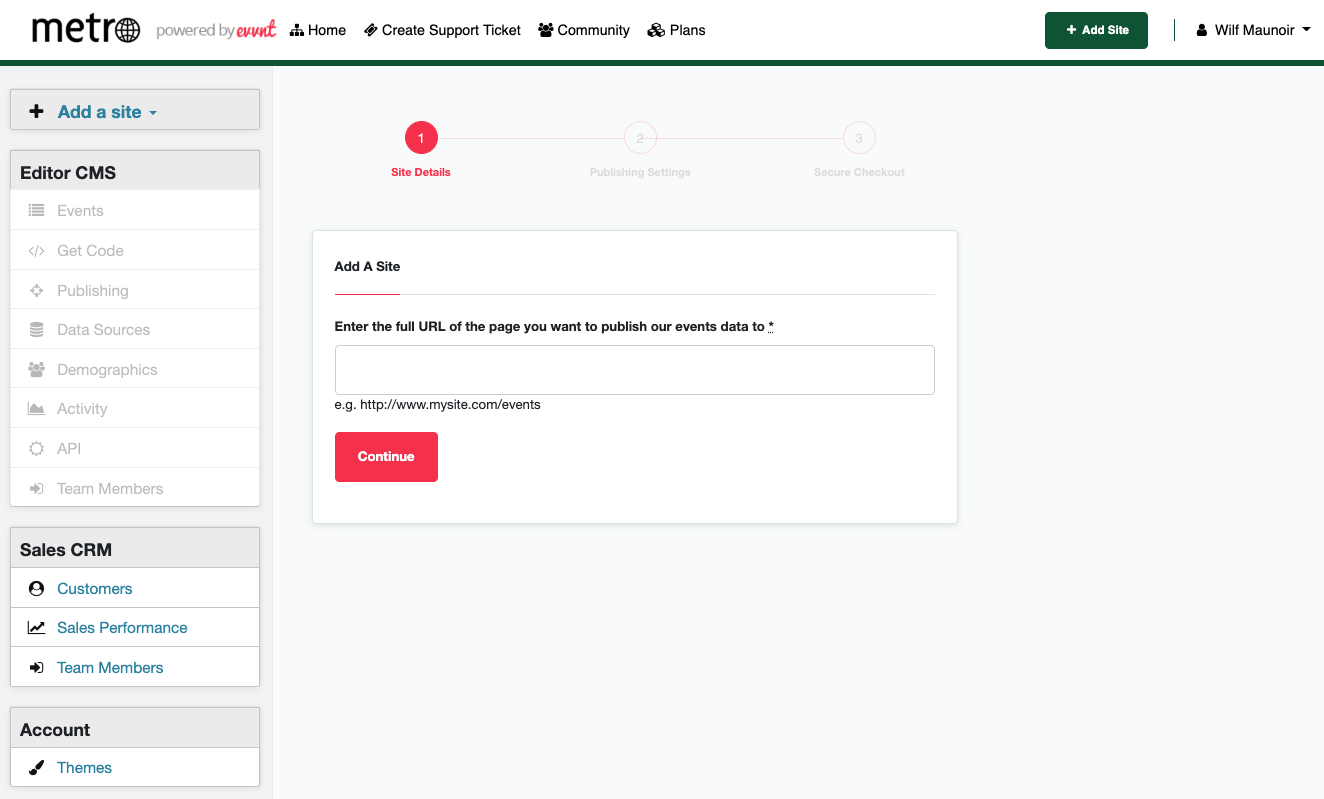 Themes
Theme and brand your events calendar with your own logos and colors.
More Details - How to add a theme & brand your calendar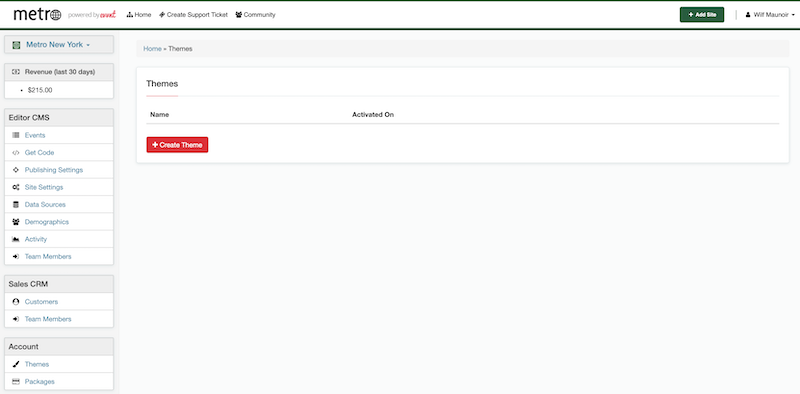 Publisher Settings
Activate moderation, assign categories and set the location for your calendars data to be surfaced on your events calendar.
More Details - Adding Sites & Calendar Settings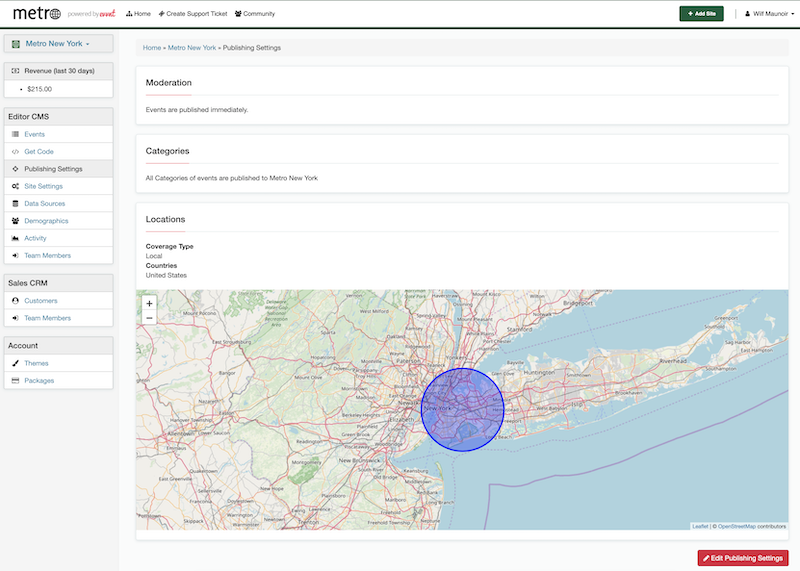 Data Sources
Pick from multiple datasources including Evvnt, Eventbrite, Ticketmaster, and more. These will fill up your calendar with currently active events so that when you launch, your calendar will already have events based on the location and category settings set in the previous step.
More Details - How It Works - Events Data Backfill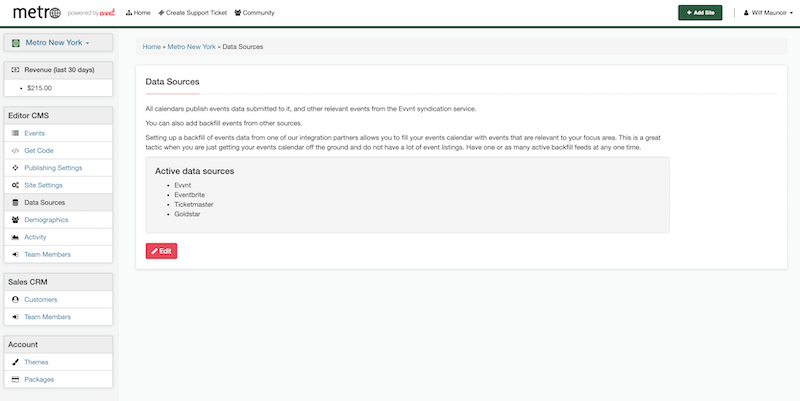 Get Code
The calendar application is designed to be placed as the main content of your events section. It is fully responsive down to mobile sizes, and can expand to fill a width of up to 1140px. You should have only one instance of this on any given page, and is not currently compatible with having other evvnt widgets on the same page.
More Details - Get Code - The guide to adding calendars to your site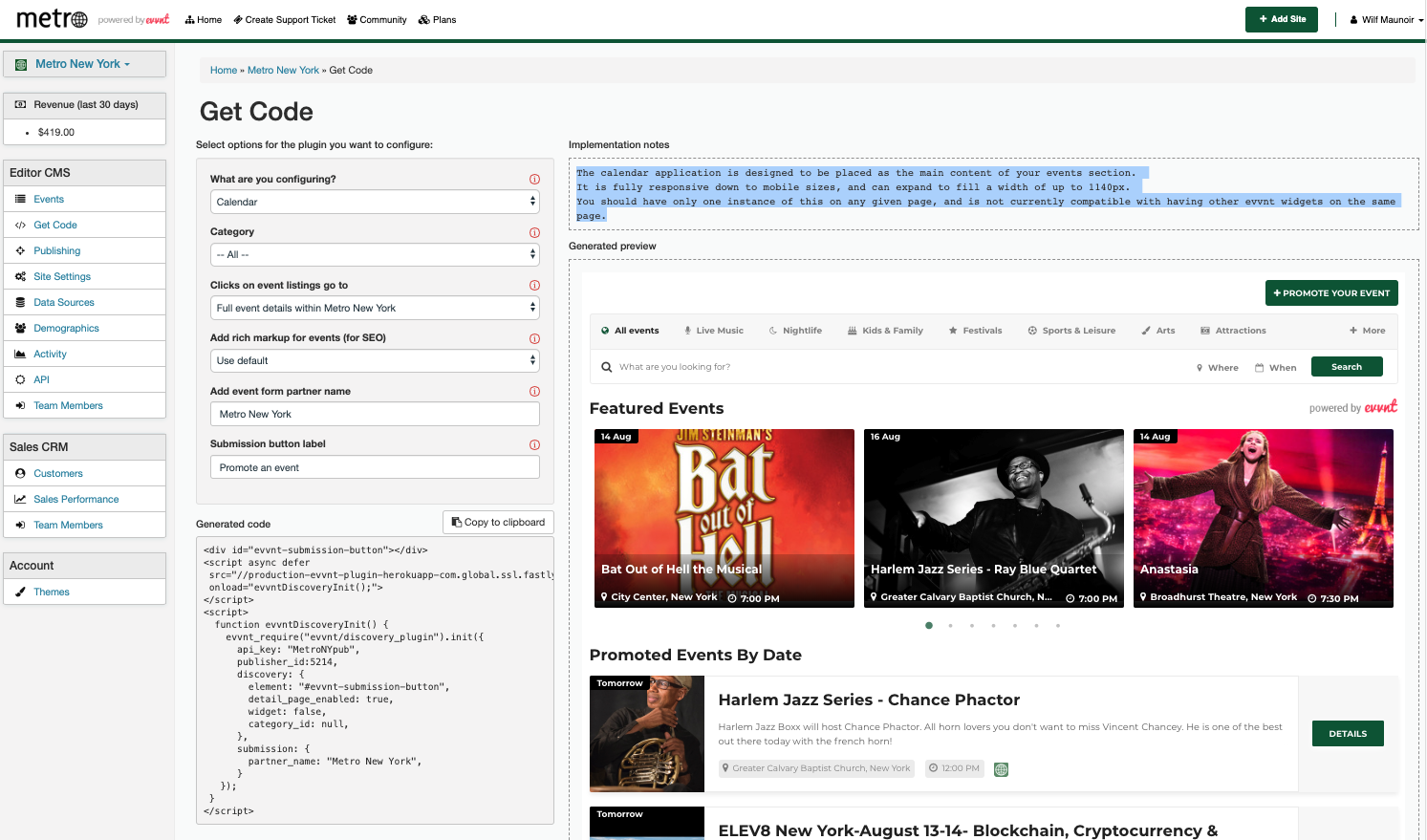 Events
The Events section breaks down the data on your calendar based on your location and category settings. From here you can further see the breakdown of data to site source, categories and also features used by each events data point. Manage the events to edit, clone, reject upgrade to features.
More Details - How It Works - Editor CMS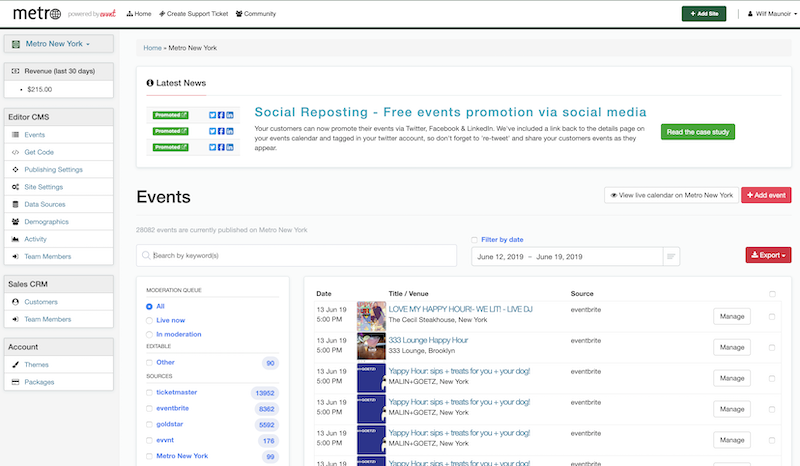 Sales CRM
Converts events in to highly qualified sales leads for your sales organization to up-sell.
More Details - How It Works - Customer CRM