We understand the importance of reverse publishing your online events content to your print newspapers so we have made it super simple to access your events data and export it.
Step 1: Log in to your Partner environment and click on Manage Events.

Step 2: Set the date range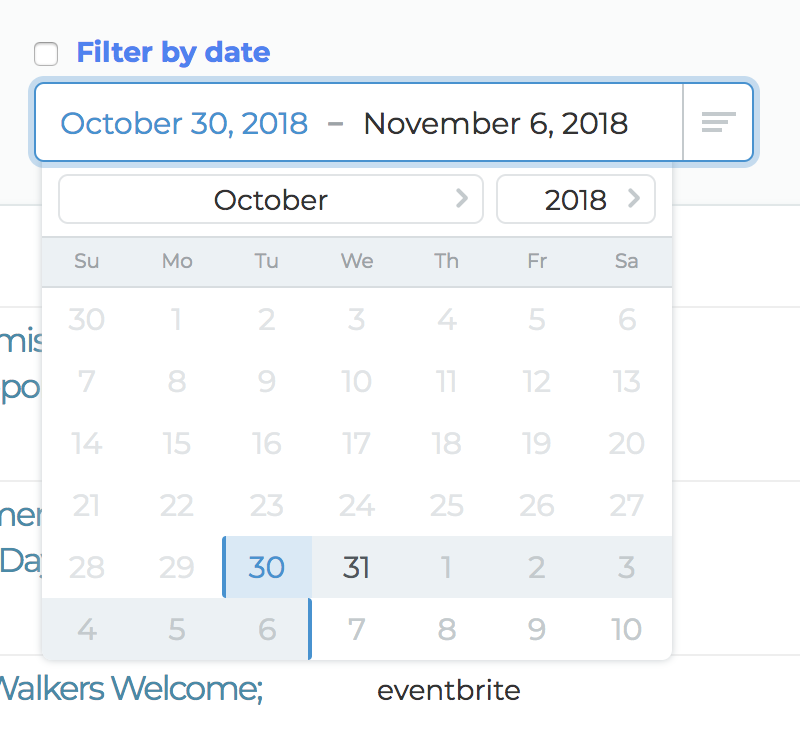 Step 3: Select the data you want which can be yours, Eventbrite, Ticketmaster or category / keyword specific.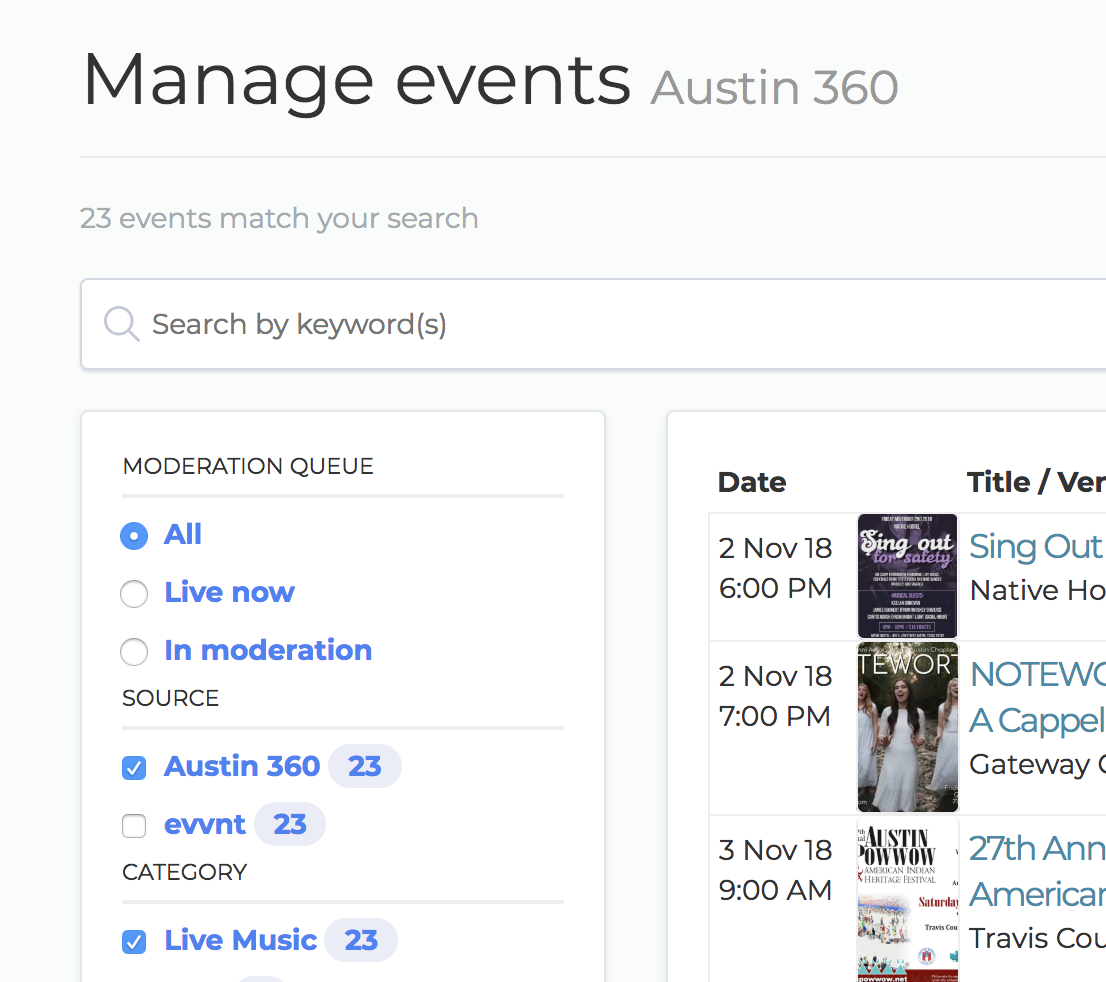 Step 4: Export using either JSON or a custom format which we implement for you.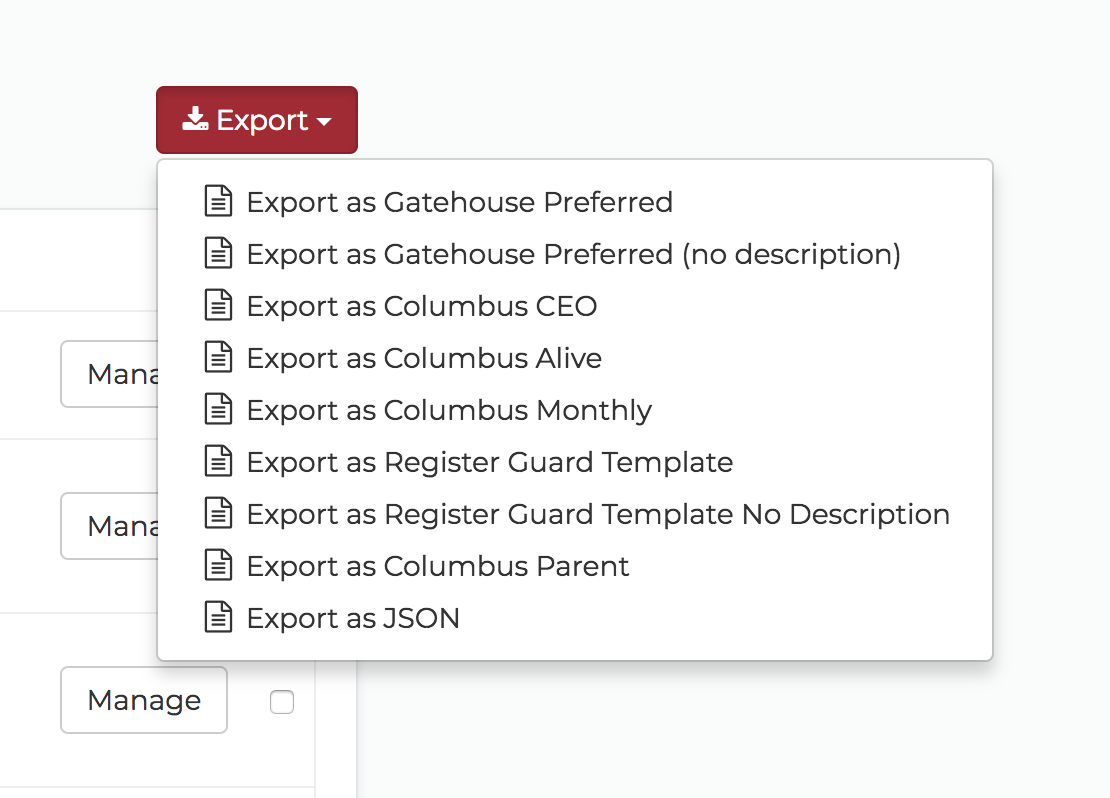 Step 5: The data will be downloaded on to your computer for you to copy and past in to your print work flow - see sample attached