It's quick and easy to submit an event on your calendar. In 7 brief steps we gather everything needed for a quality event listing!
Users can begin their event submission by clicking on the "Promote Your Event" button located on the top right of the calendar. 

Step 1: Basics
 Once at the first page, Basics, the user can:
Add Eventbrite ticketing data which will auto populate the form (if applicable).
Add the Event Title
Add the Category for the event (up to 3)
Add Venue (integrates with google maps)
Add When the event starts and ends (date & time) *can add a multi-day event*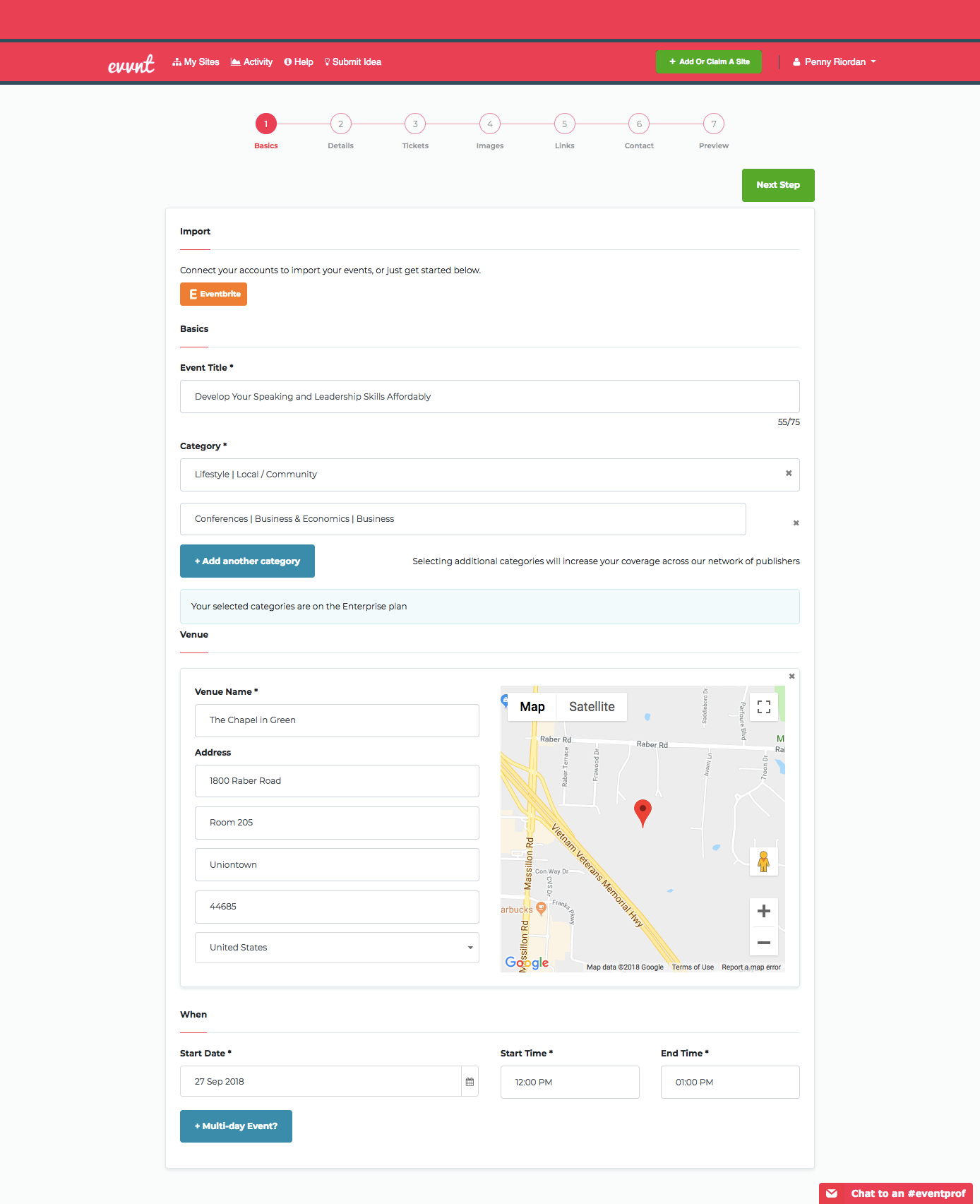 Step 2: Details
The second step is Details. Here the user can:
Add a Summary about the event
Add a Description about the event
Option to add Artist/ Performers if applicable
Option to add a Hashtag for your event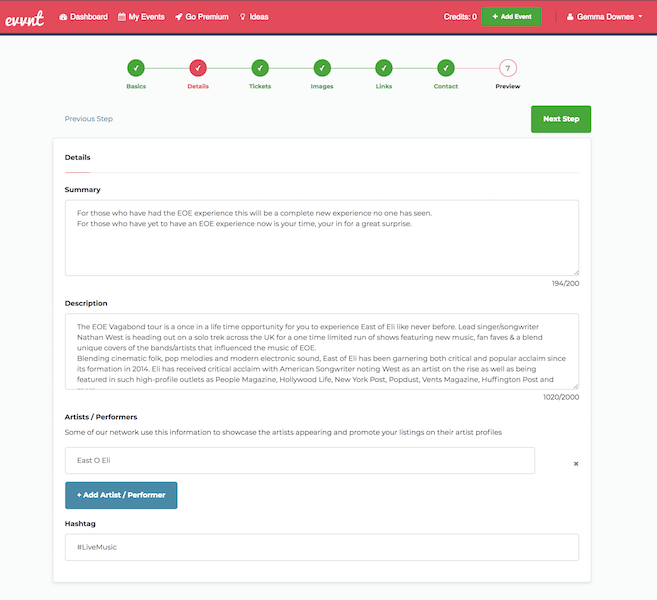 Step 3: Tickets
The third step allows the user to add ticketing information. The user has the following options:
Yes, you can buy advance tickets
Yes, tickets are only sold at the door
No, event is free but attendees must register
No, anyone can come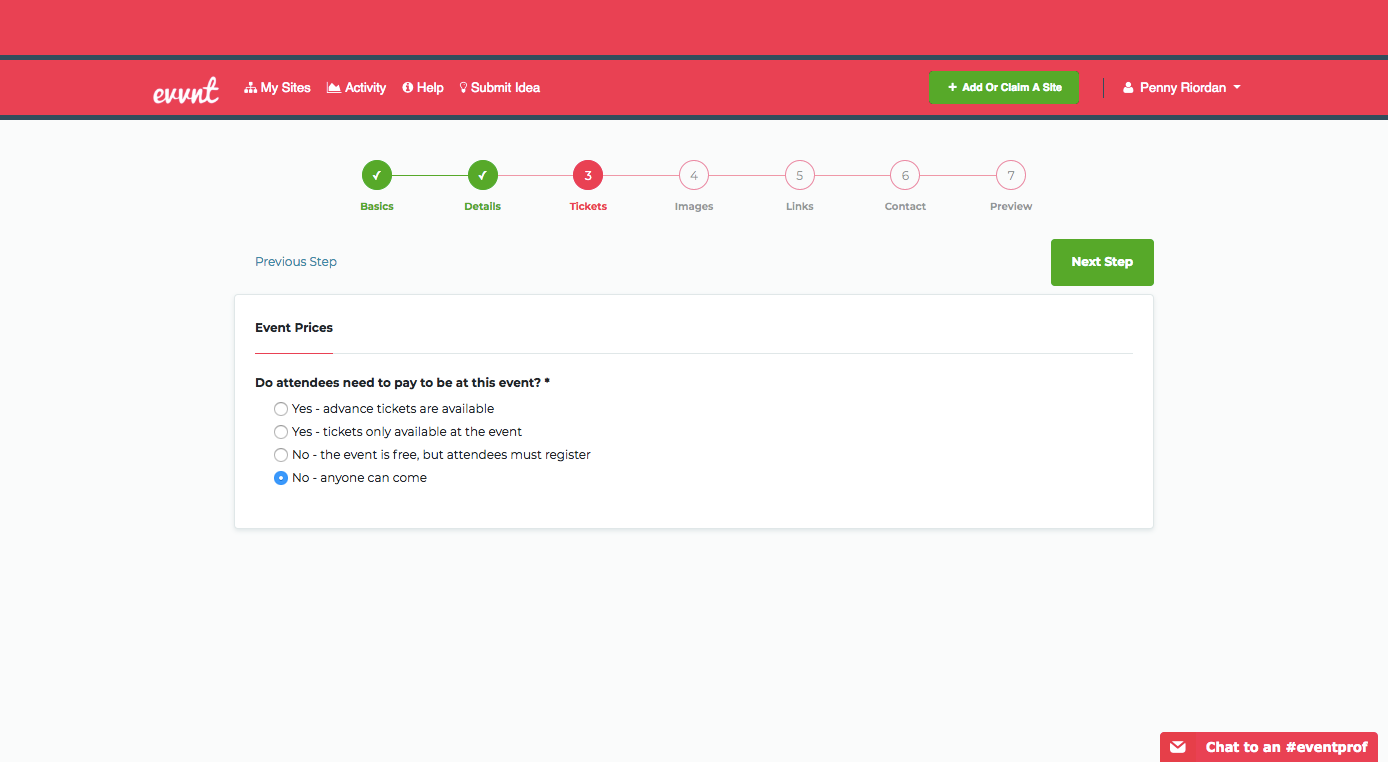 Step 4: Images
The fourth step allows users to add Images for their event. The user has the following options:
Drag and drop option to place images
Recommend 3 images (square, landscape, and portrait) for best visual representation across multiple site listings
Option to not add a photo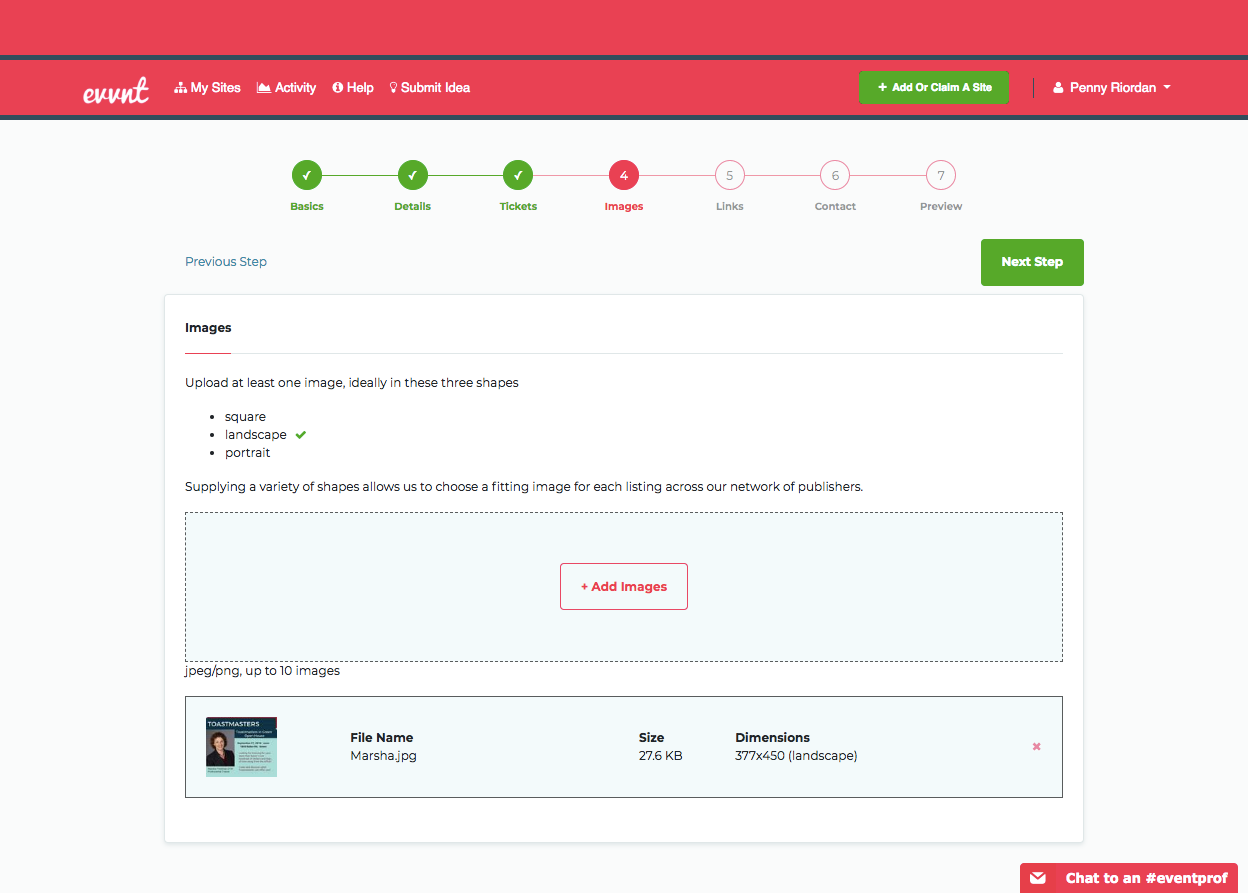 Step 5: Links
Step five allows users to add Links for their event. These links can include a ticketing site, website, or social media page.
We recommend a maximum on 3 sites
The traffic to the link(s) provided will be measured if the user upgrades to a premium listing and we provide reporting.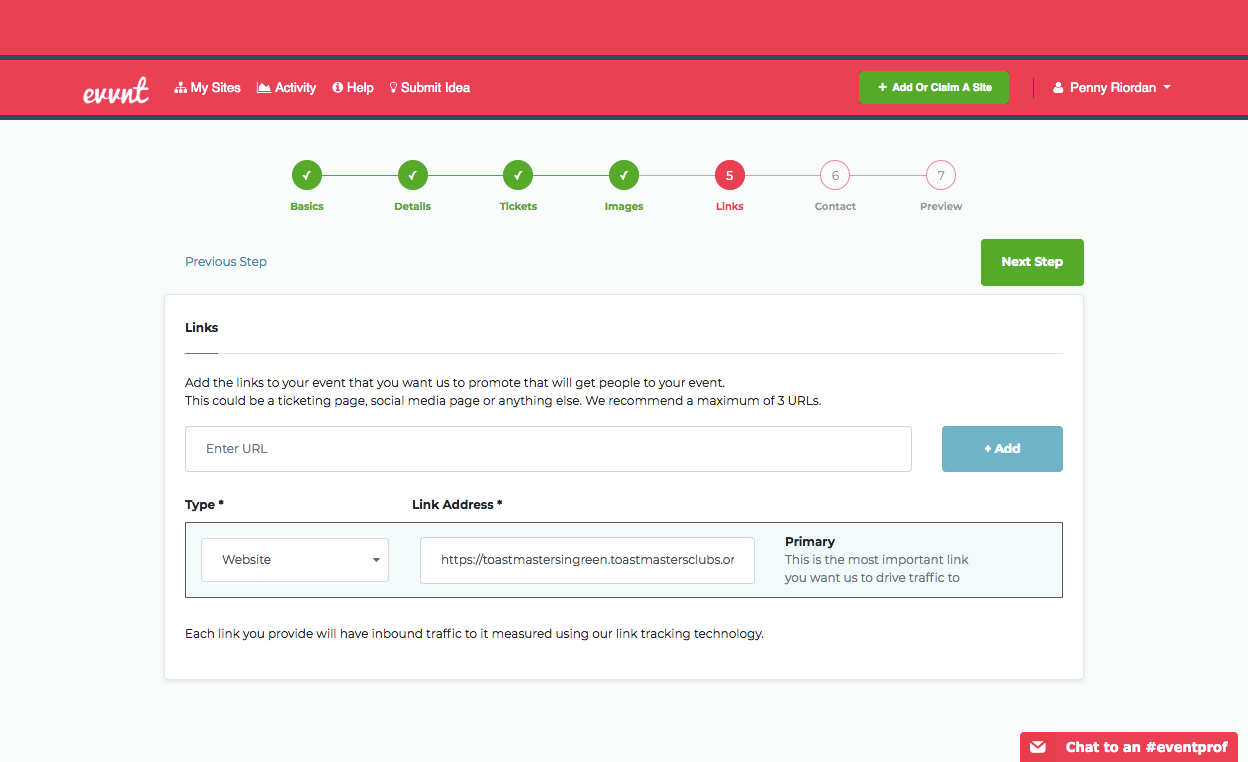 Step 6: Contact
The sixth step is for Contact Details. Users can:
Add Organizers name and Venue
Add Contact Name
Add Email and Phone Number for event contact
This is displayed on the event listing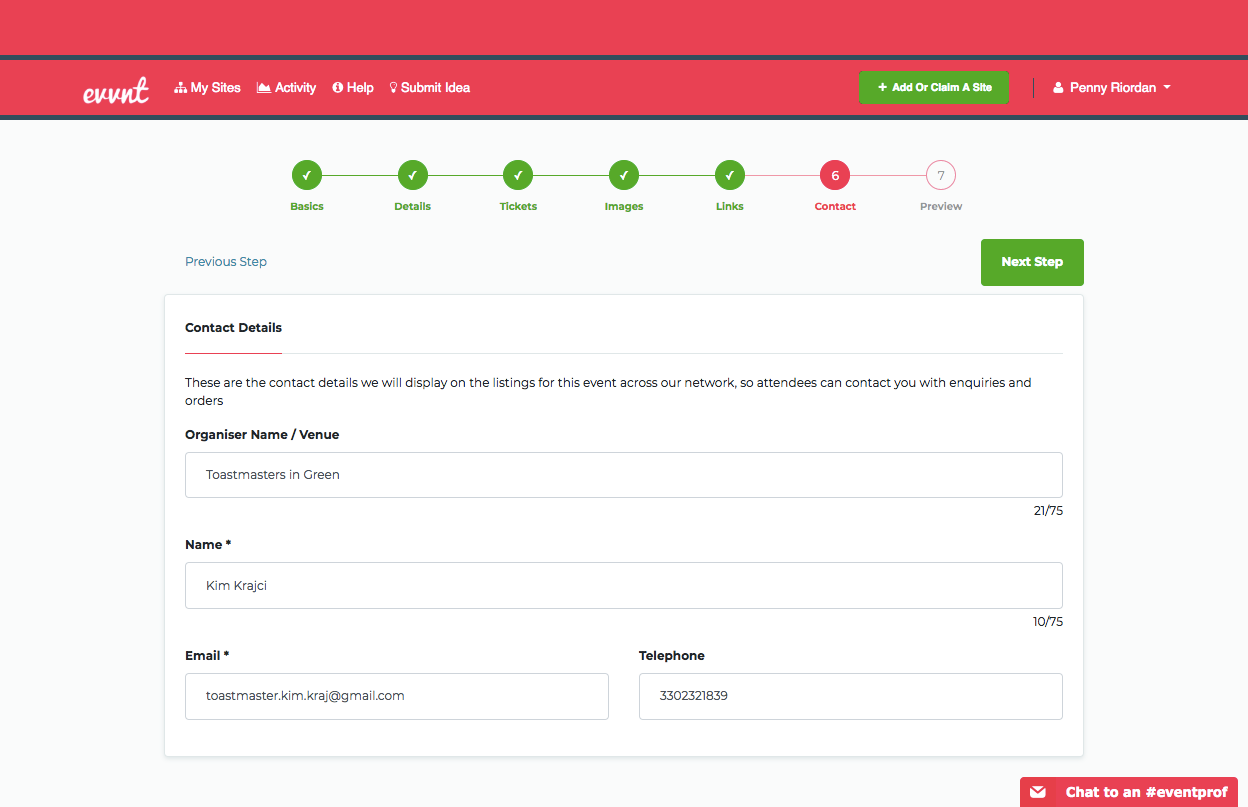 Step 7: Preview
 The final Preview step allows users to review all their info before it goes live on your calendar.
User can clearly see how the image they provided looks
User can go back and edit if needed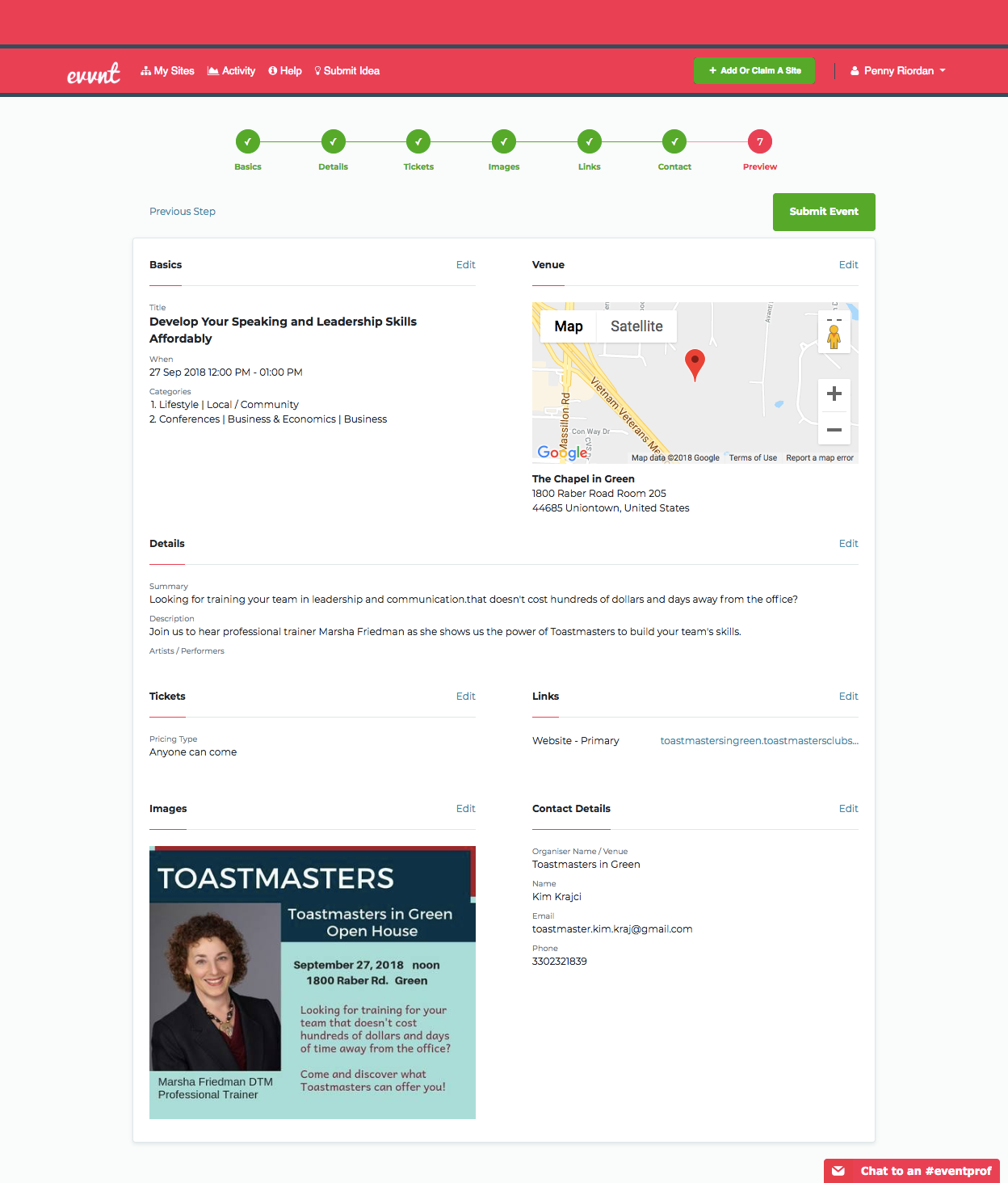 From here, user clicks "Submit Event" on the top right and they are taken to a check out page.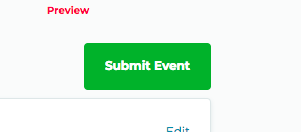 Check Out Page:
The user has 3 options:
Can purchase a Premium listing on a Monthly Subscription basis
Can purchase a Premium listing for a Single or "One-Off" event
Can have an event listing on site for FREE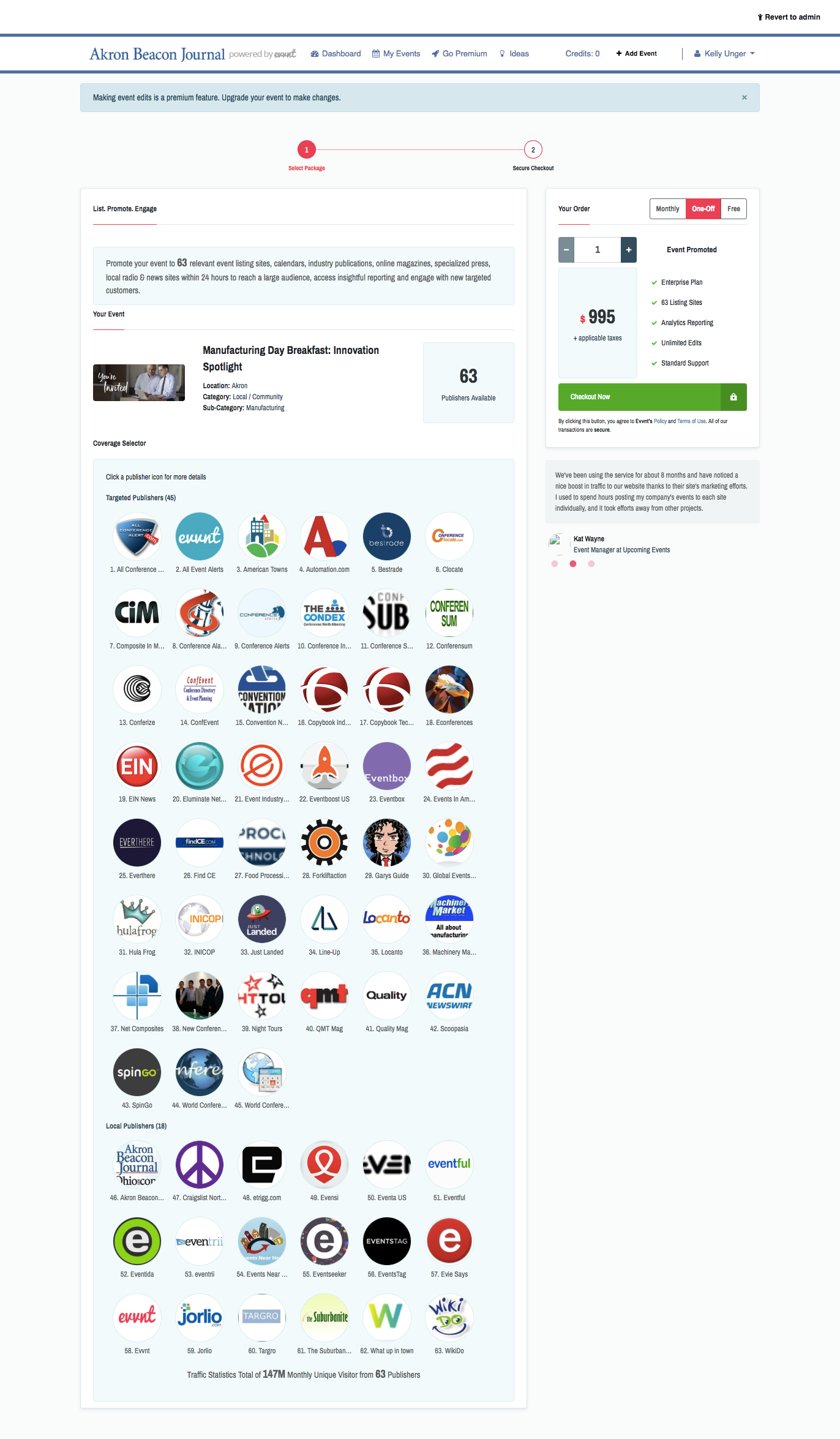 Now the event is added to your calendar and live on your site!