The "Book a Demo" banner is a new feature implemented across all calendar platforms in our network. This banner enables promoters to easily request a demonstration of our event promotion capabilities. This feature is currently live across 100% of our discovery sites.
How It Works
On all calendars, users will see a banner with a "Book a Demo" button. The banner is designed to attract promoters. The default message on the banner reads, "Promote Your Events with [Publisher Name]. BOOK A DEMO". See customization options below.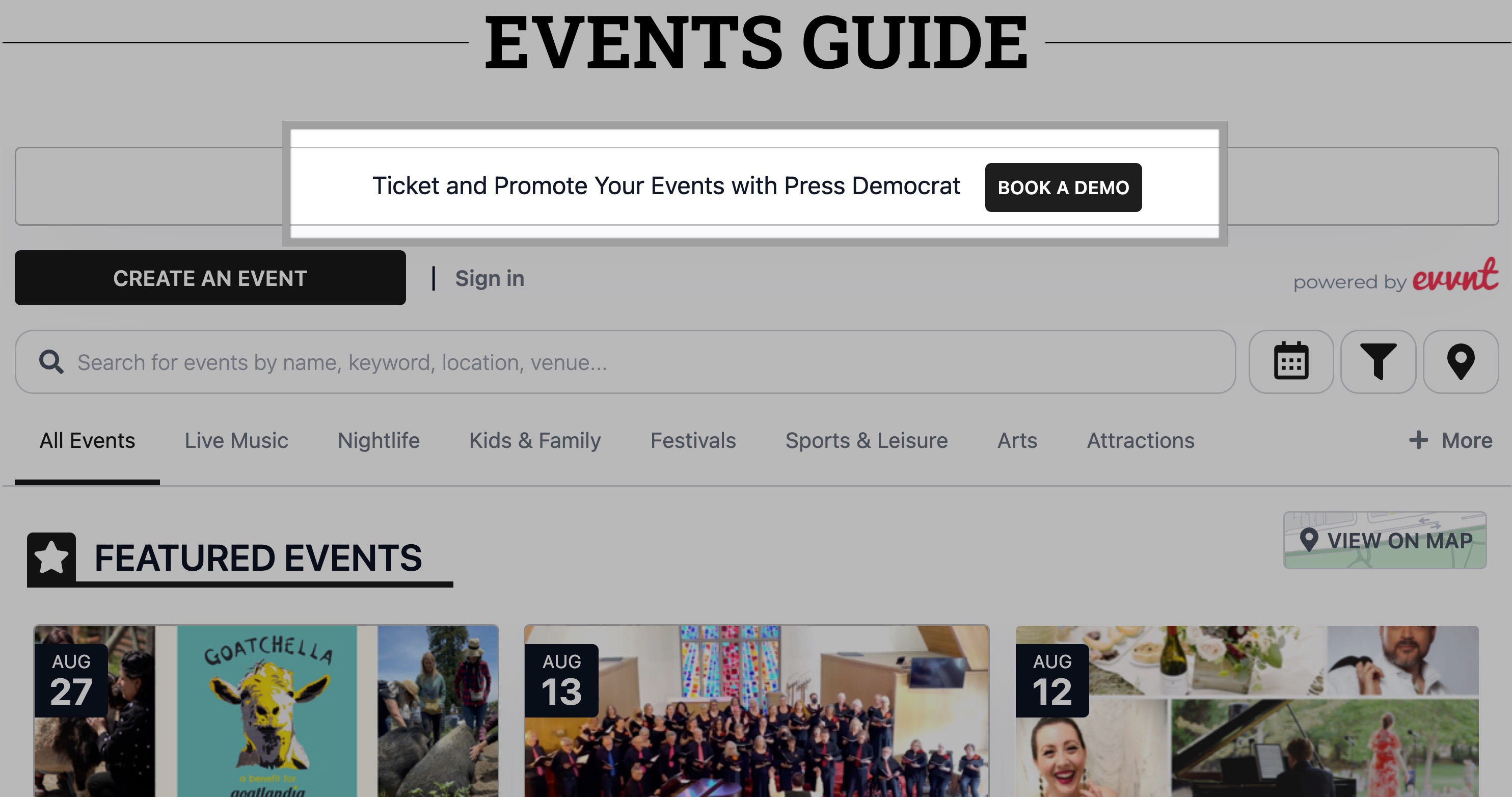 This call-to-action button redirects to a demo page, by default it points to demo.evvnt.com. This URL can be customized in your site settings. This new feature is designed to increase demo volumes, enhance sales and ensure successful conversions by providing live demos and support for anyone eager to reap all the advantages that Evvnt calendars have to offer.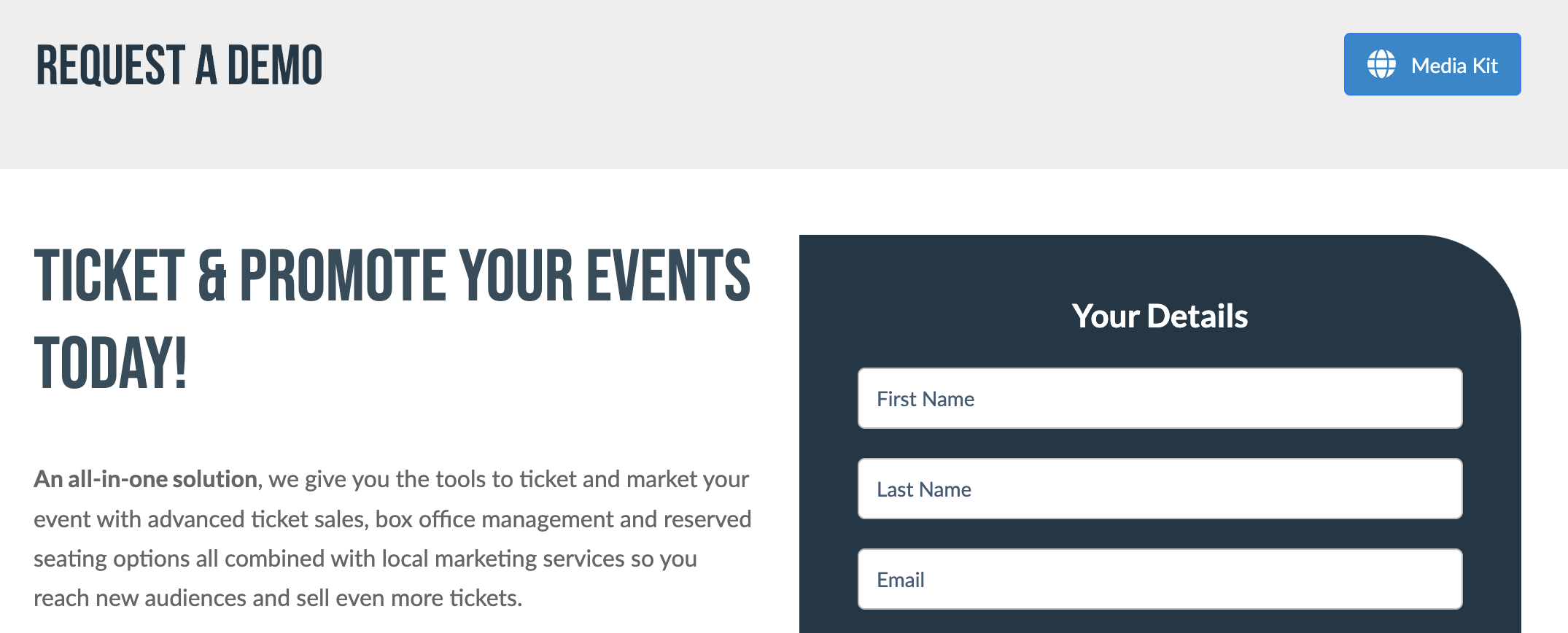 The "Book a Demo" banner is also optimized for mobile interfaces.
Configuration Options
You can customize the text and URL associated with the banner in the "Site Settings" on your Editor CMS menu. From here you can change the messaging and redirect locations.
While the "Book a Demo" banner is designed to promote interaction and engagement, there may be situations where you prefer not to display it. The feature can be easily turned off in the settings if needed.

Tracking and Follow-Up
Demos that come in will be managed by our sales team. We will follow up on these leads and any deals will be assigned back to the media owner in the sales process. Contact us with more questions using the submit form above here in our help center.