We have launched SalesBot, 3 emails designed to activate sales via event creators who have submitted an event. Manual testing saw a 36% increase in sales.
SalesBot - Marketing
Featured Premium:

Send an upsell email to every event submission -

within 24 Hours

Specifically selling Featured Premium

Email Premium:

Send a Premium Email Campaign

7 Days before the event ends.

Specifically selling Featured Email

LAPSED USERS:

Send an email to event creators who lapse to submit an event within 30 days.

Specifically activating event submissions.
Featured Premium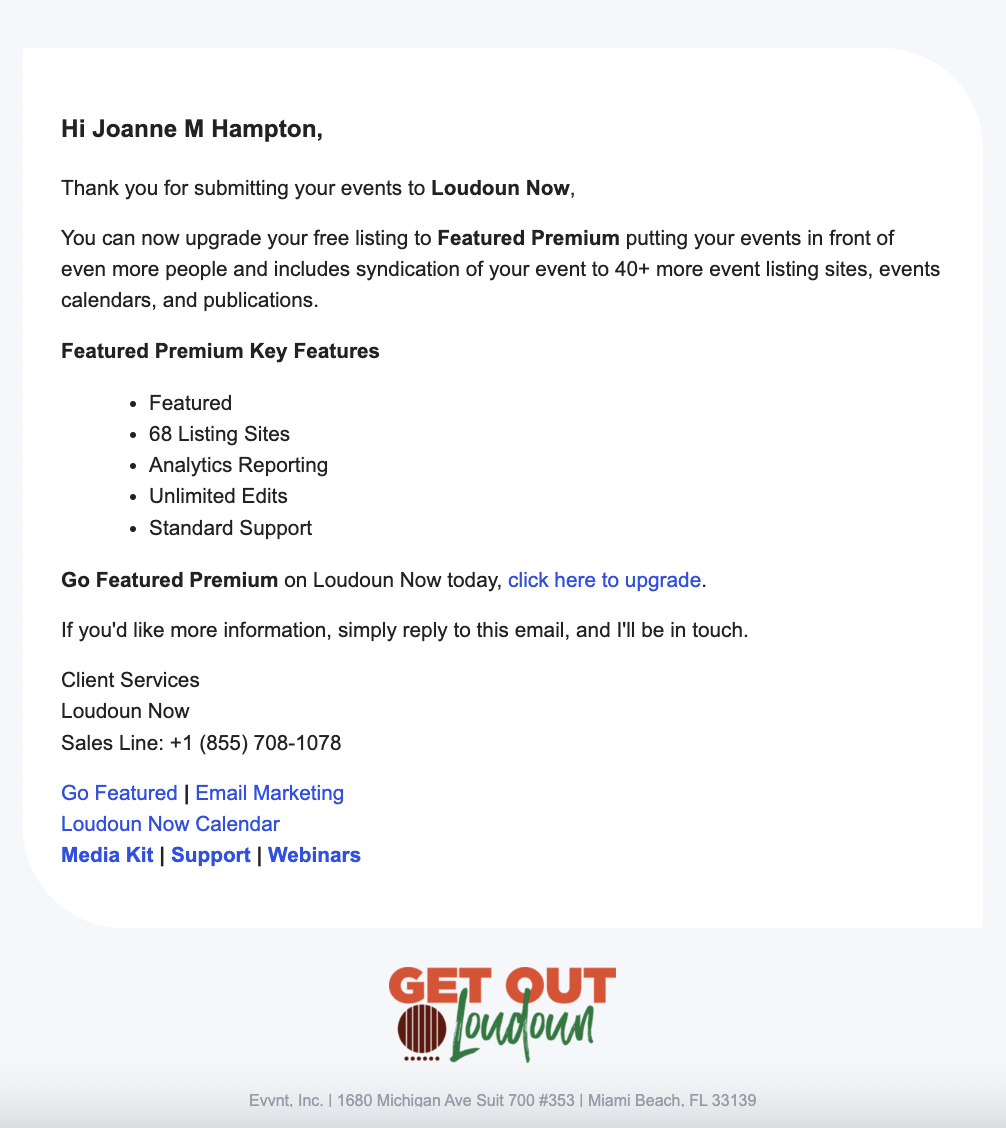 Email Premium - Example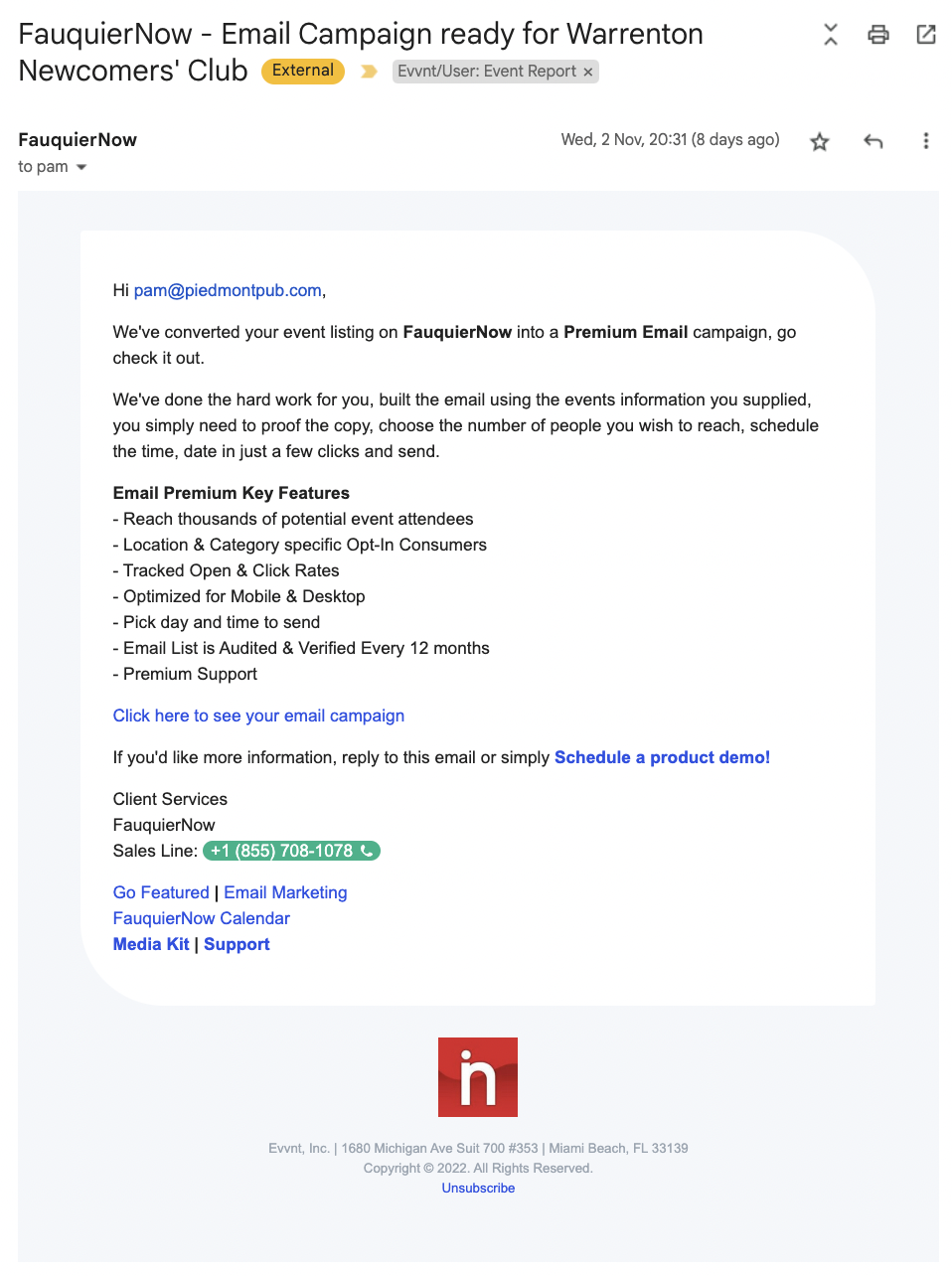 LAPSED USERS: TBC