Enterprise events include Conference, Exhibitions and large business events and behind these events are professional event marketers who have large budgets as they are running multi million events where time is money. The ability to submit once and reach a large network of relevant sites based on category and location is removing a manual task they have struggled with for years.
Video - On how it works, see how an Enterprise Client manages numerous business events.
Enterprise Event Report - Every Event comes with a per event report showcasing every listing site selected. Please note we only send content to relevant sites based on the category and location of the event.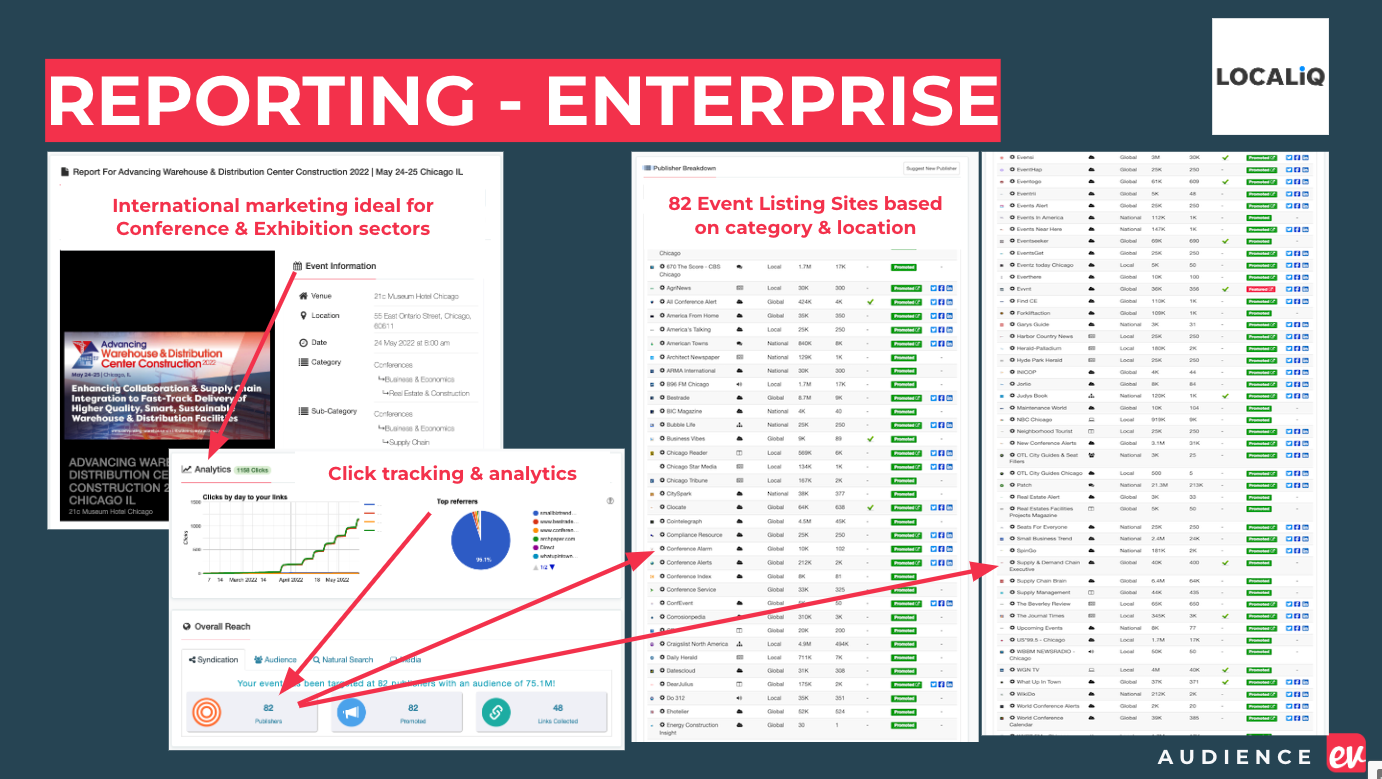 Pricing - As we add pricing to your internal Gemstone system you can now book advertising for one event, subscription minimum of 4 per month or bundles of 10 with a 10% discount.
Enterprise Marketing Credits
Single - 1x - £475 (You can sell more than one ;-)
Bundle - 10x - £4275 (You can sell multiple bundles of 10)
Subscription - £999 for 4x monthly (You can sell high quantities eg: 12 events per month)

* 1 month rolling subscription with a 3 months termination
Terms
Singles and bundles last 12 months
Subscriptions are 1 month rolling and require 3 months termination notice.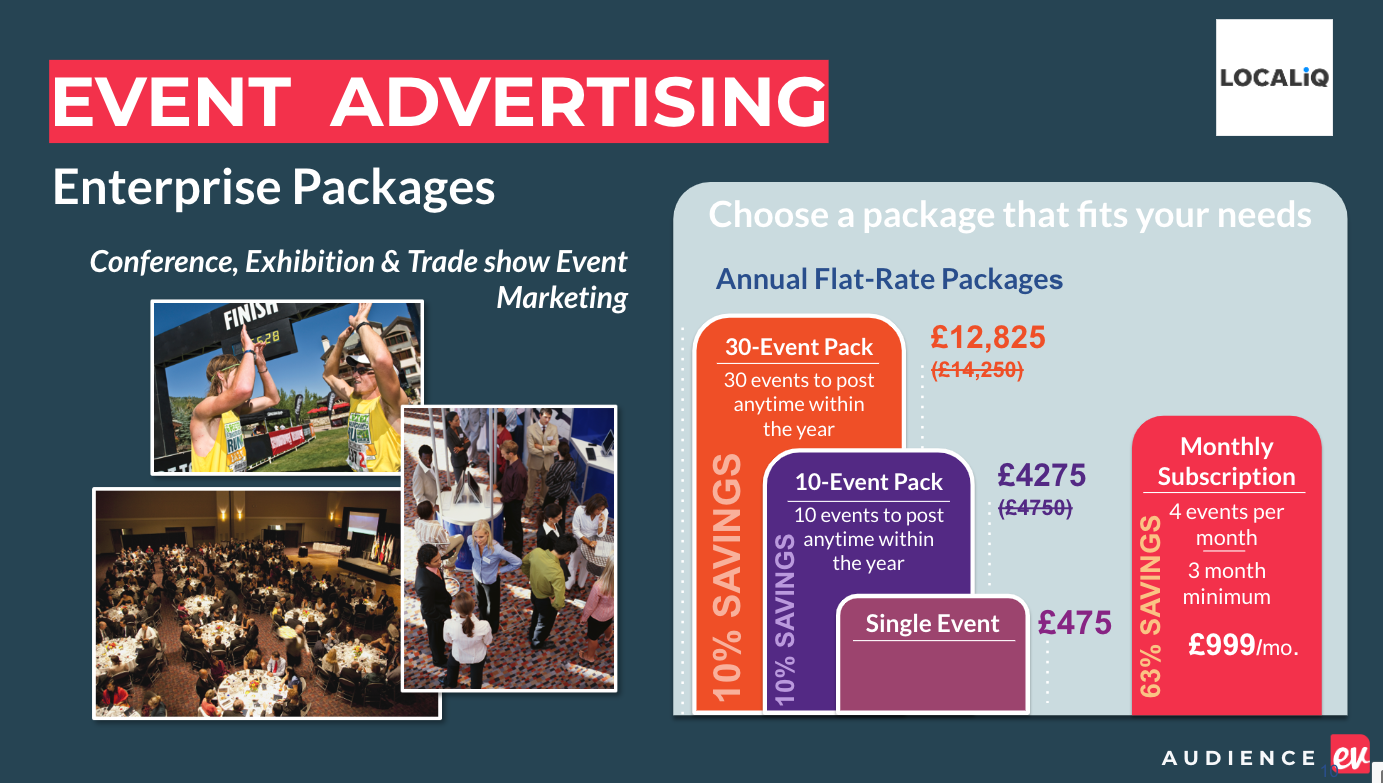 Who am I pitching and how does it differentiate from the local pitch
Person you are speaking to... Professional person running a £500k to £3m conference / trade show
They ALREADY manually list to sites... takes up to 8 hours, total waste of there time, pay, we automate, and get reporting ;-)
They have HUGE budgets - usually 10% to 30% of the event size
Conference attracts ticket fees to attend (Capacity and Price are interesting to find out about - eg £500 ticket / one sale and they have an ROI on this service.
Expos - mainly are free and they sell eyeballs of the event to advertisers - so PEOPLE attending essential ... 'how else are you promoting this event for this price ;-) '
See the training link - report example - site lists go 60+ in terms of total sites we get to
Enterprise events that attract national and global attendees - our site reach on this product is local, national and global !!!
We have a range of case studies by type of event if you wish to showcase the varies conference and exhibition types.
The Full Media Pack - Event Marketing Pitch Deck (NewsQuest)
An Event Report Example
International, National and Local coverage business marketing