Every calendar will have a "Create an Event" button for accepting submissions to the calendar. You can also find the direct Submission URL in the Get Code section.
Evvnt's system assigns events to calendars based on the location of the event. Each calendar has an area setting called the "catchment", and an event will be allowed on a calendar only when the event's location is inside the catchment area for that calendar.
If an event has a location outside the set area for your calendar, when it is submitted to our system we will inform the submitter that the event will appear on our system calendar: evvnt.com/events. An event's location is entered by the user that submitted the event, see here: Adding your event venue.
Review your calendar's location settings
Login to your account via app.evvnt.com
Choose the calendar where you would like to update/add a radius.
Choose Publishing

from the Editor CMS side-bar.
Updating your Calendar's Location Settings
A calendar's catchment area is adjusted in the "Publishing" settings. See here for information: How to edit location & the radius of your calendar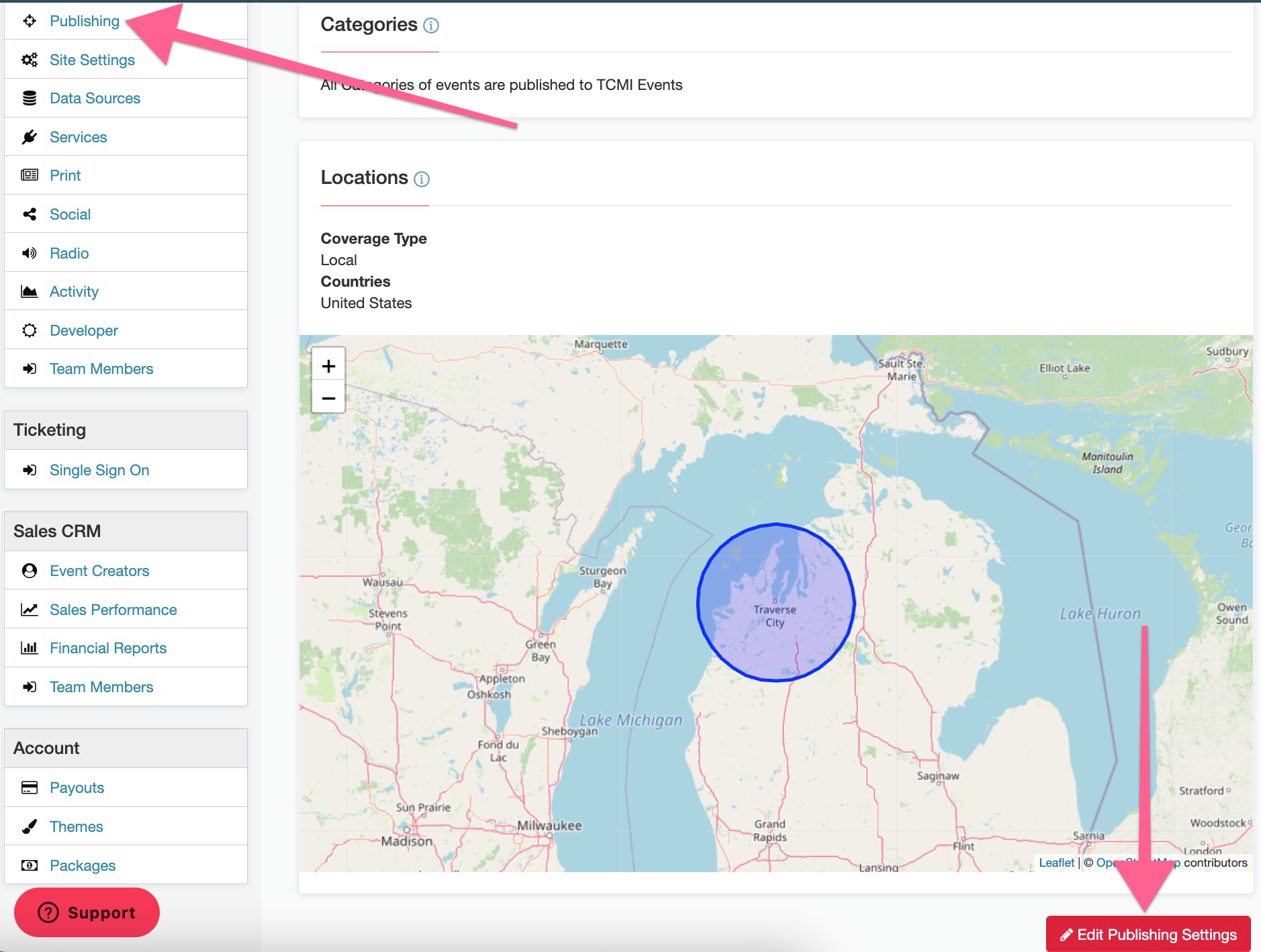 Getting a missing event added to your calendar
When an event is sent to our system calendar, our support staff can find it and manually add it to your calendar if that event is in the area covered by your location settings. Send a request to support with the user email, the title of the event, and the name of the calendar that the event should be on. If you have updated your calendar's location settings to cover the area for the event, then we can add it to your calendar.