In March 2022, Evvnt re-designed the calendar to focus on speed performance. It is aligned with Google's best practices for mobile sites which will lead to increased functionality for local media publishers using a calendar powered by Evvnt. You can see a live view of the calendar design at evvnt.com/events.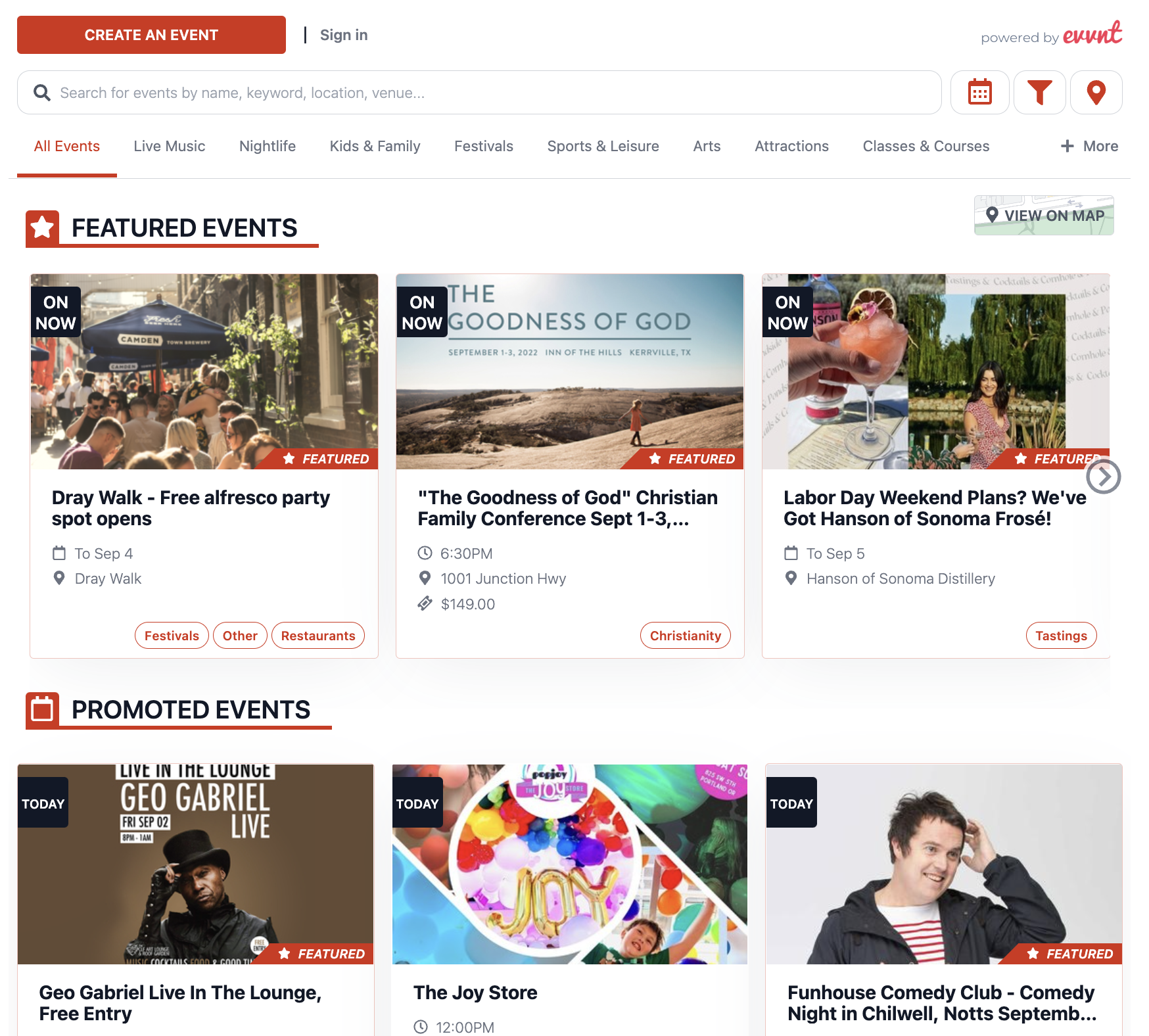 ---
More Than Just a New Look
3 Improvements to Elevate your Audience's Event Discovery Experience
1. INCREASED SPEED AND PERFORMANCE
Our product team kept Google's new 'page experience' metric in mind when redesigning the calendar. Three metrics determine how a webpage is read and navigated, one of the more important metrics is load speed. The increased load speed of our new design will boost your SEO while also giving your audience a better user experience.
2. FEATURED EVENT EXPOSURE
The new design offers even more exposure for events that upgrade to a Premium Listing. Now, they will be at the top of the calendar, flagged as a featured event within the regular listings, and featured at the bottom of every event listing page.
3. MORE ENGAGING EVENT DISCOVERY
Your audience can now discover the events they're looking for in an easier, more engaging way. With this new design readers can apply multiple event filters at once and can even deep dive into event categories and subcategories to find exactly what they're looking for - or even better, find something new!