Utilizing widgets is the best way to make your calendar accessible and hard to miss by all site visitors. You can get code for these content widgets from the "Get Code" section of the Editor CMS.
Here is how you can do it now for your site.
St. Louis Post-Dispatch is all about widgets! They have utilized widgets on their home page and entertainment page, on top of running other content widgets across the rest of their site.
Home page and Entertainment page. ✓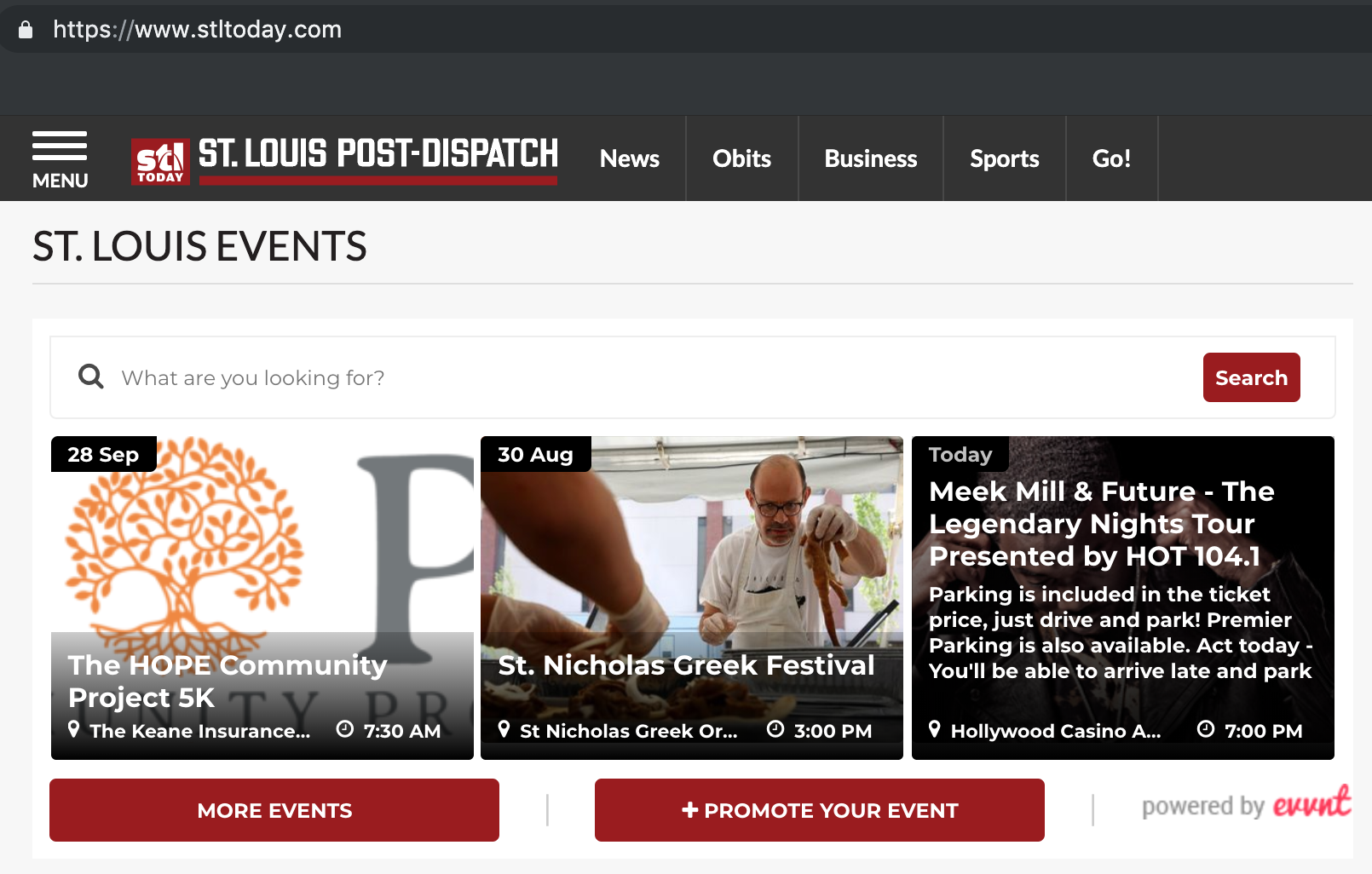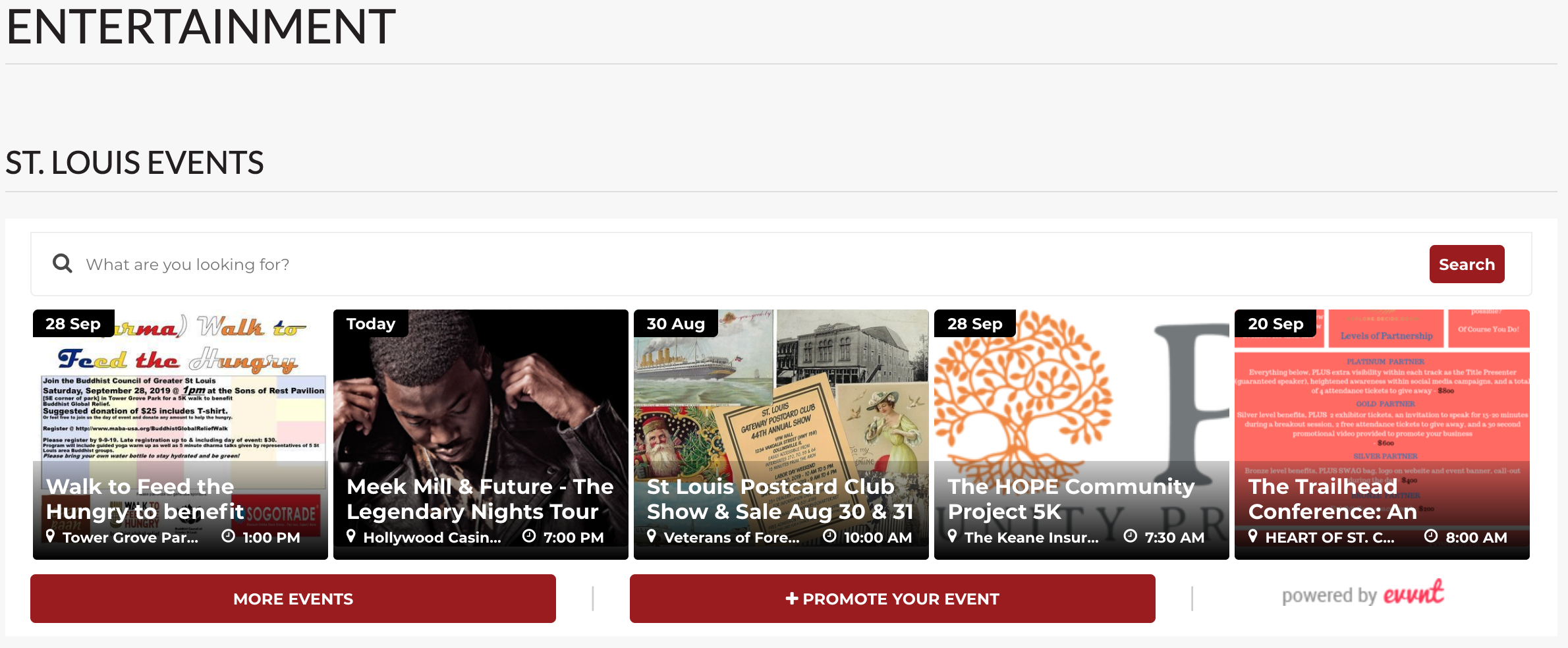 Food calendar at the bottom of food and restaurant articles. ✓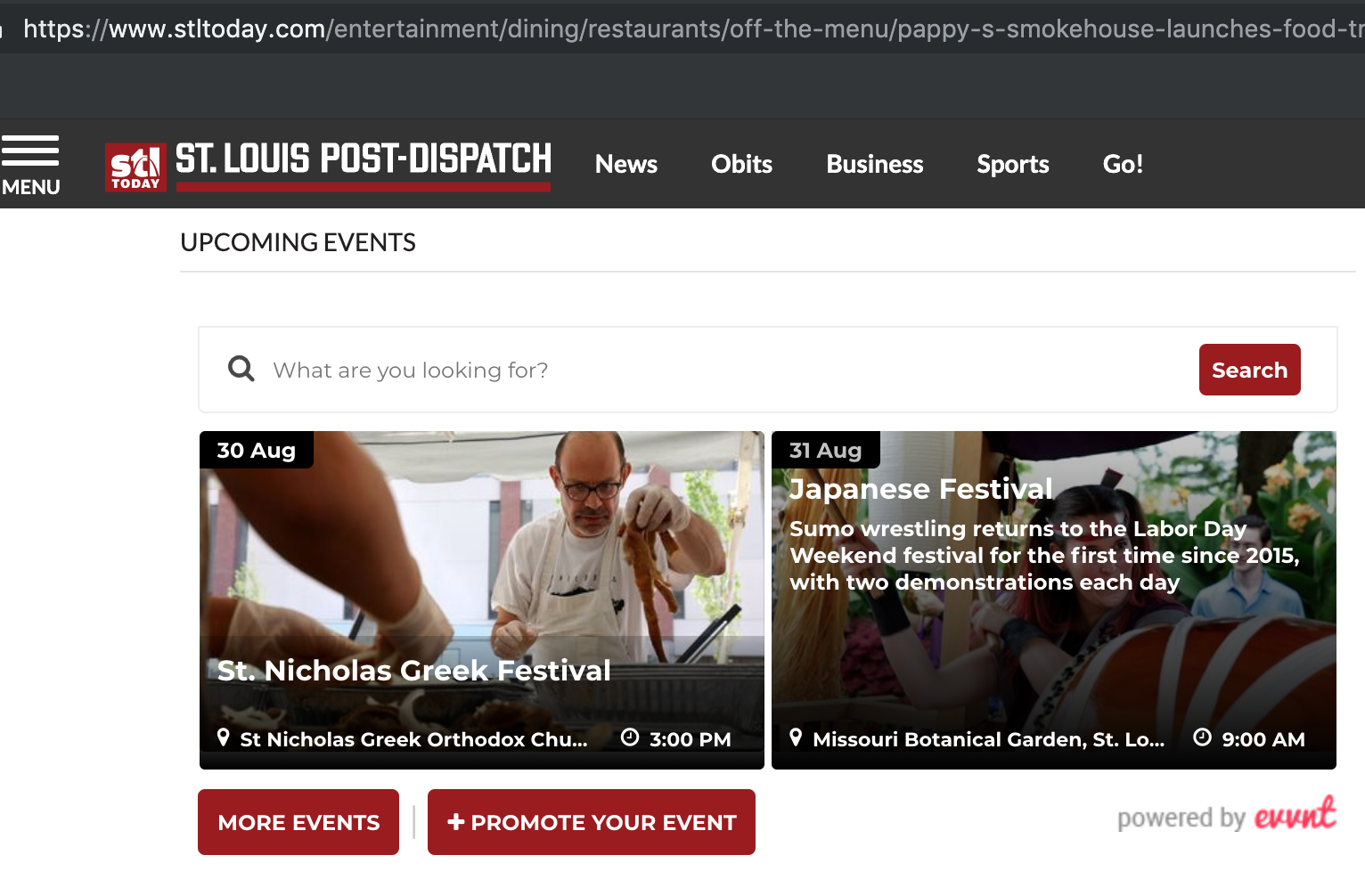 The music calendar at the bottom of music articles. ✓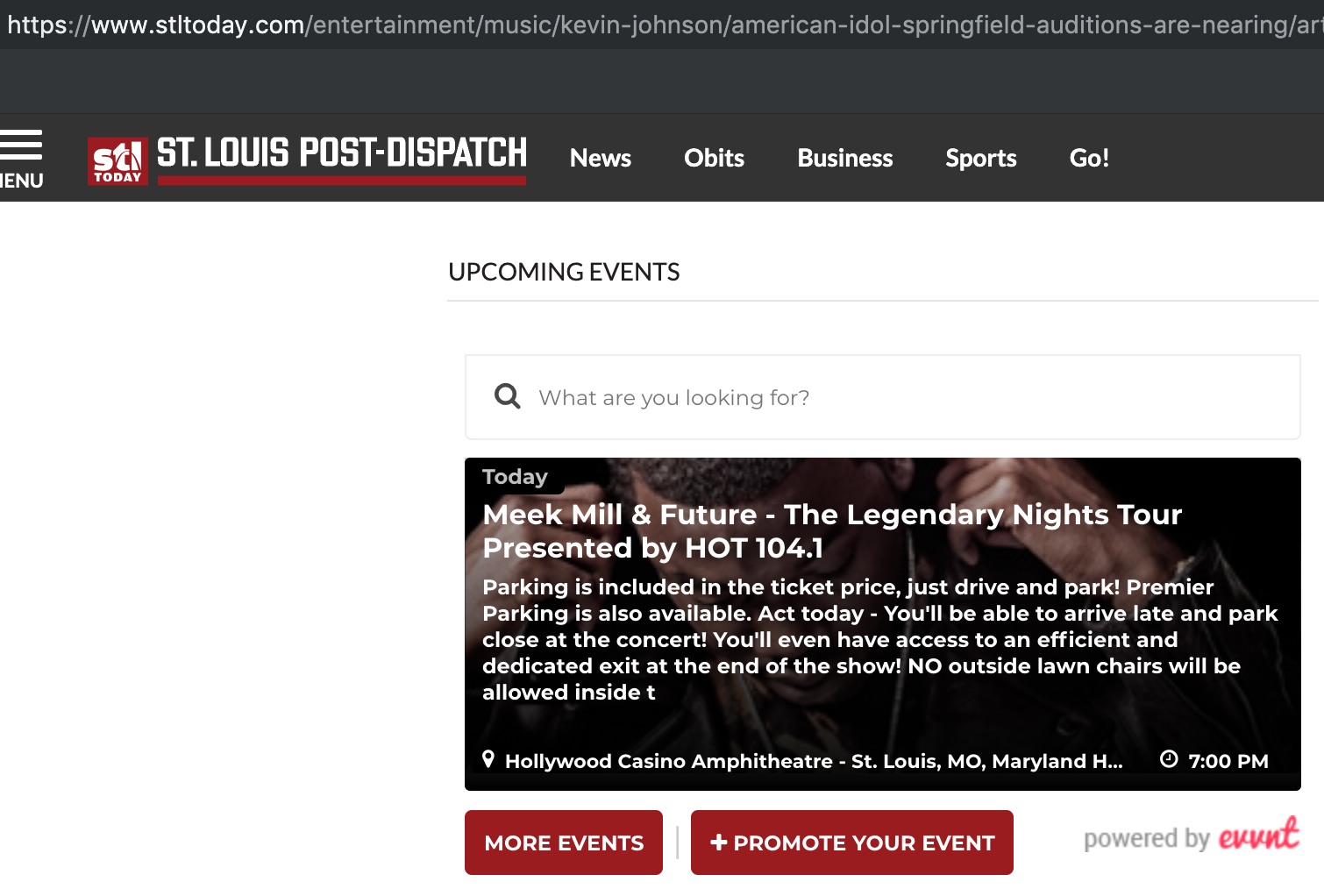 Kids calendar at the bottom of parenting articles. ✓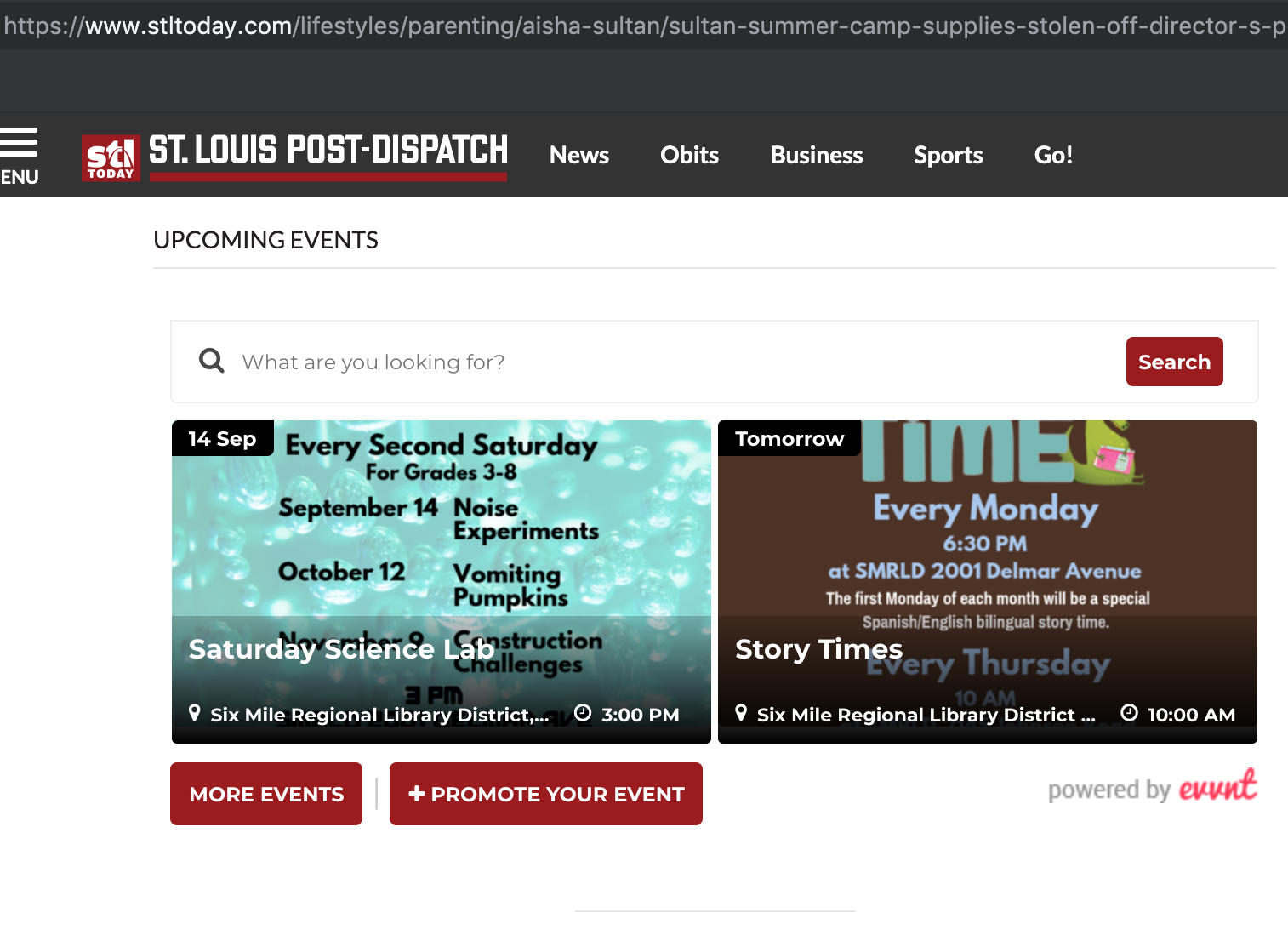 Pets calendar at the bottom of pet articles. ✓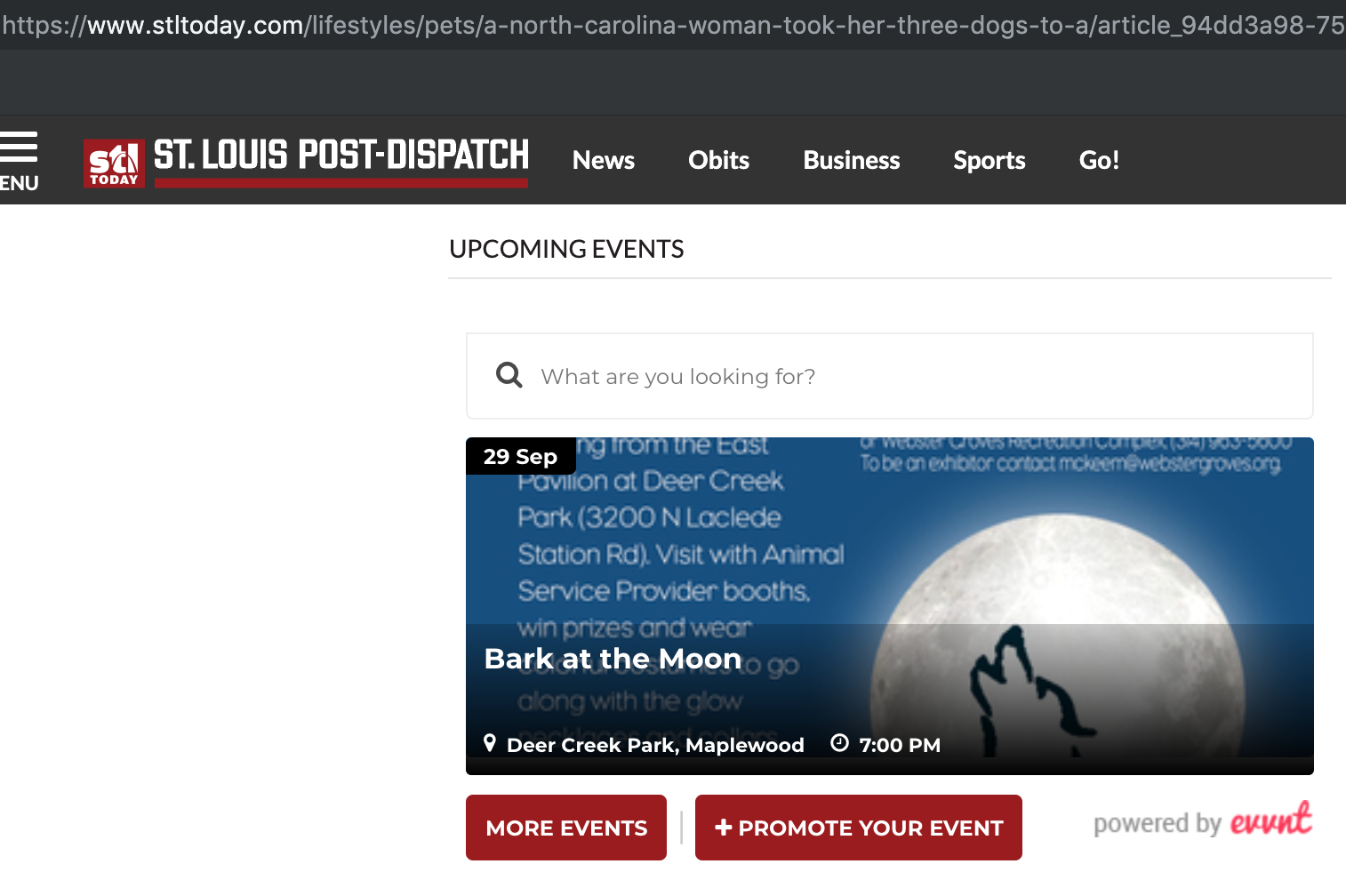 St. Louis even runs the calendar at the bottom of their Dear Abby articles. ✓