Adding a theme to your calendar is important. Brand, logos, colors; we want your calendar to look just the way you want it. 
Admin users have access to create and edit themes. Editor users do not have access to theme settings. An admin user will see the option for Themes as the last option of the left-hand sidebar.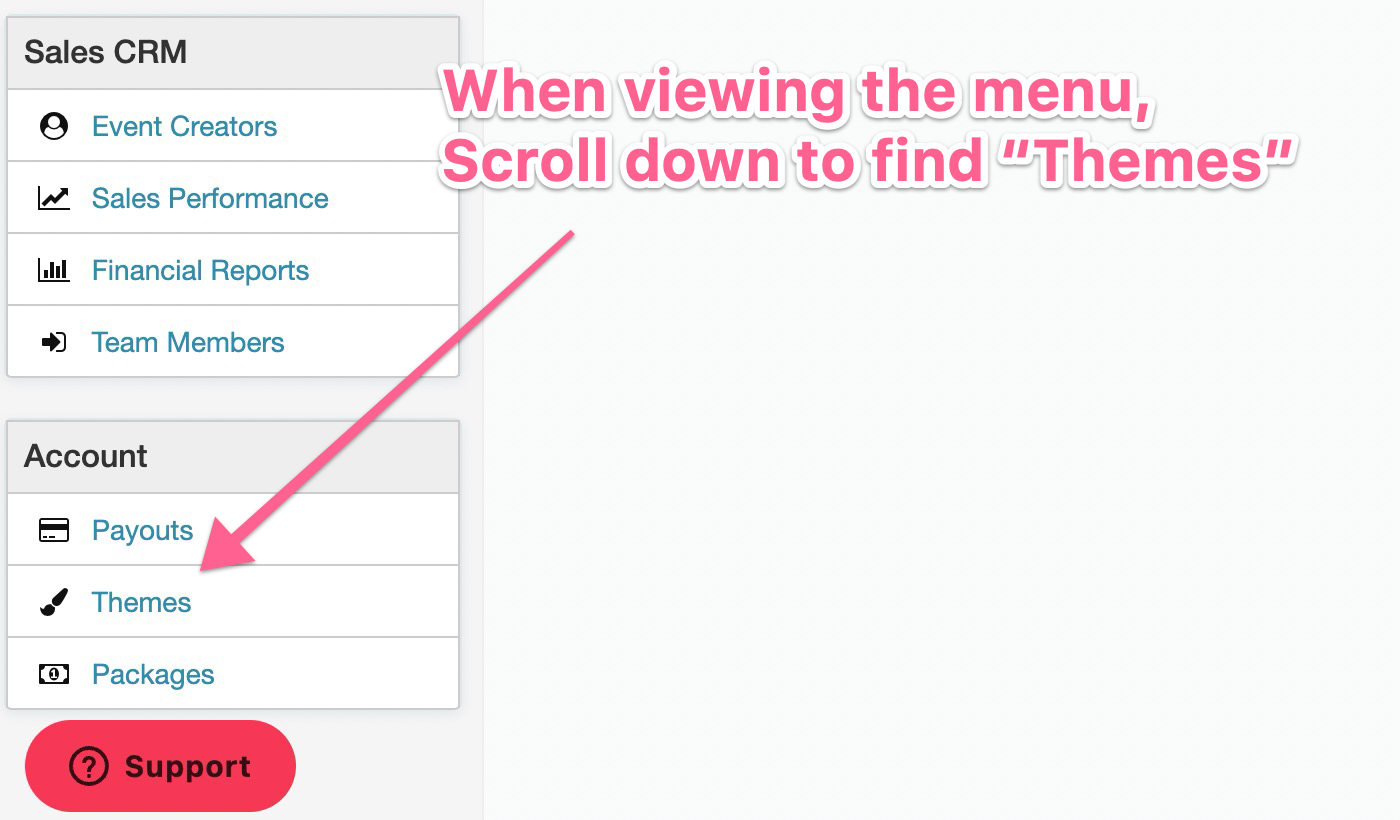 Once you are on the Themes page, you have options to 'Create theme' or edit any existing themes.

Edit the Theme for Your Site
You can edit any existing theme. To help guide your decisions, it is best to have a live view of your calendar open in another window so you can compare the current theme settings that you are editing to what is showing on your calendar now.
The options for editing your Theme include:
Basic Information

Name - for internal use
Title - for external use 

Login Screen

Upload an image for the login screen
Select the background color for the login screen

Header

Toolbar logo and colors for user dashboards
Event Submission (Add Event form) colors

Email
Events Calendar colors
What Your Users Will See
We require your logo to create a branded experience for your customer. Here we aim to deliver a full customer branded experience from your events calendar through to the back office of the service
Your events calendar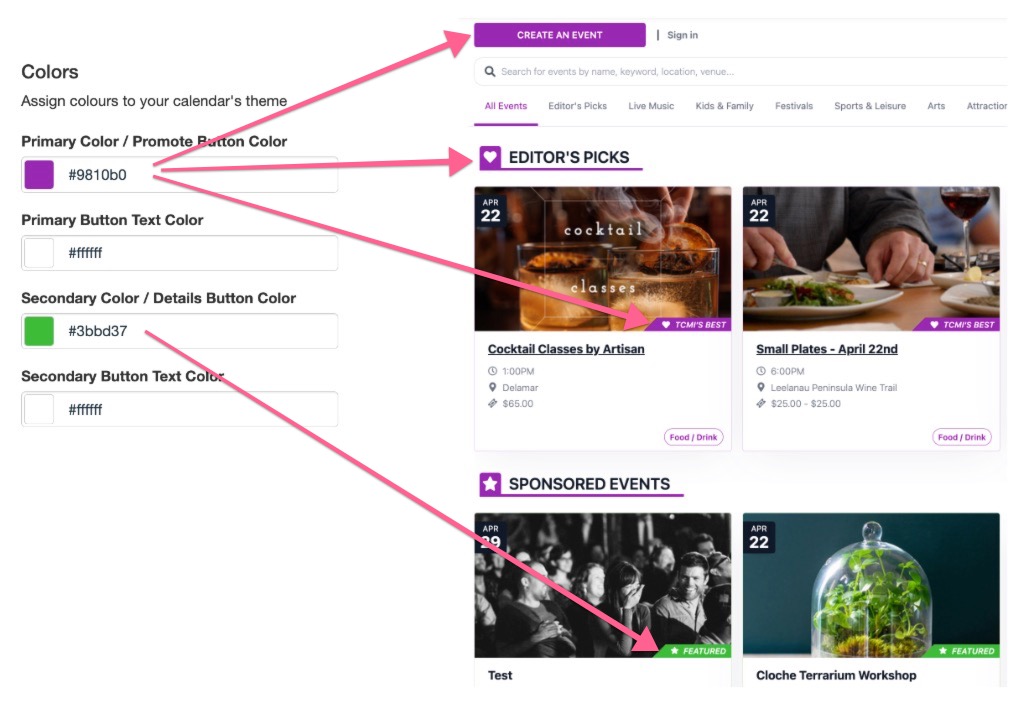 Add Event Form and Partner / Promoter Dashboards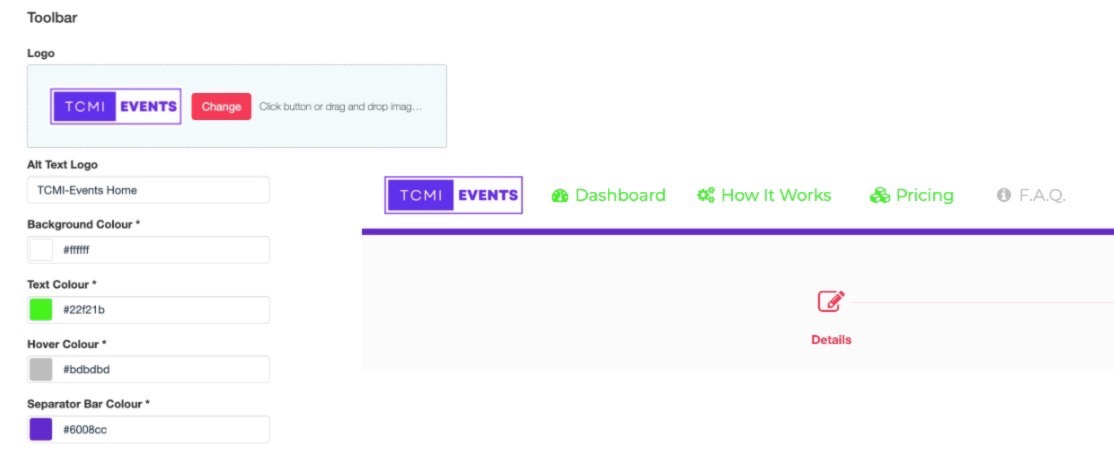 Login screen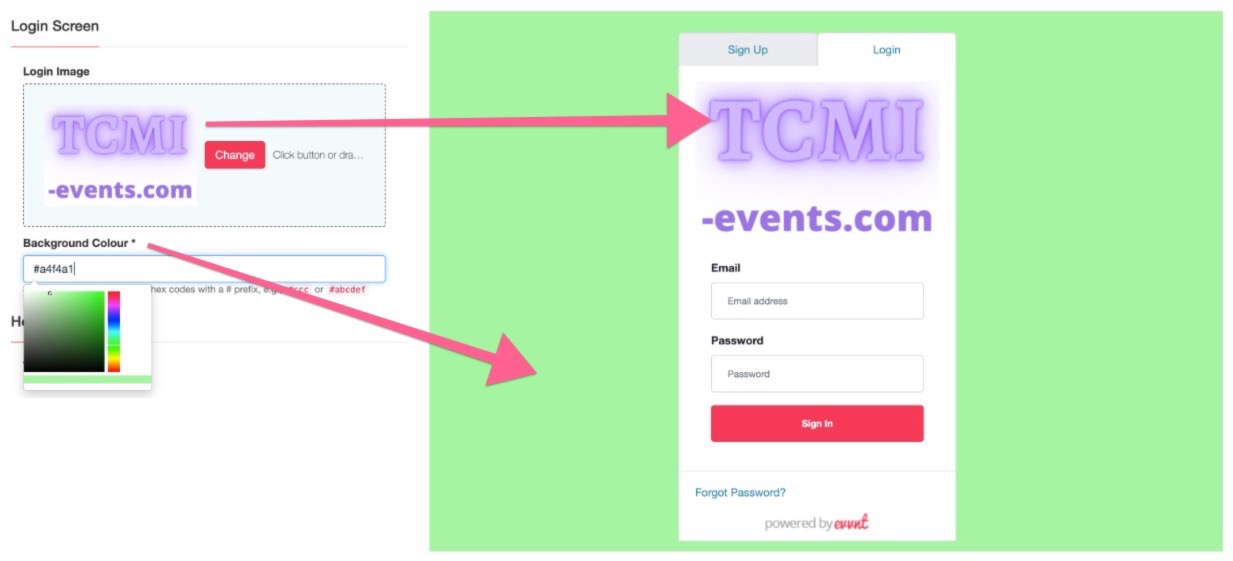 Email confirmation