We can now serve premium events directly to the radio station, DJ or DJ Assistant to service the flow of premium event submissions on to radio. We are seeing a 'Pre Roll' advertisement followed by four events covered over fifteen seconds making up a 60 second advert and closing with a 'post roll' on how to get your events on the radio.
We are seeing local radio stations promoting the service, sending event creators to their website where they can submit, pay and be on the radio.
Each Local Events reel is played 5 times between the day of submission to the day of the event, delivering affordable local events radio advertising.
Activate Radio and see navigation appear on the left rail.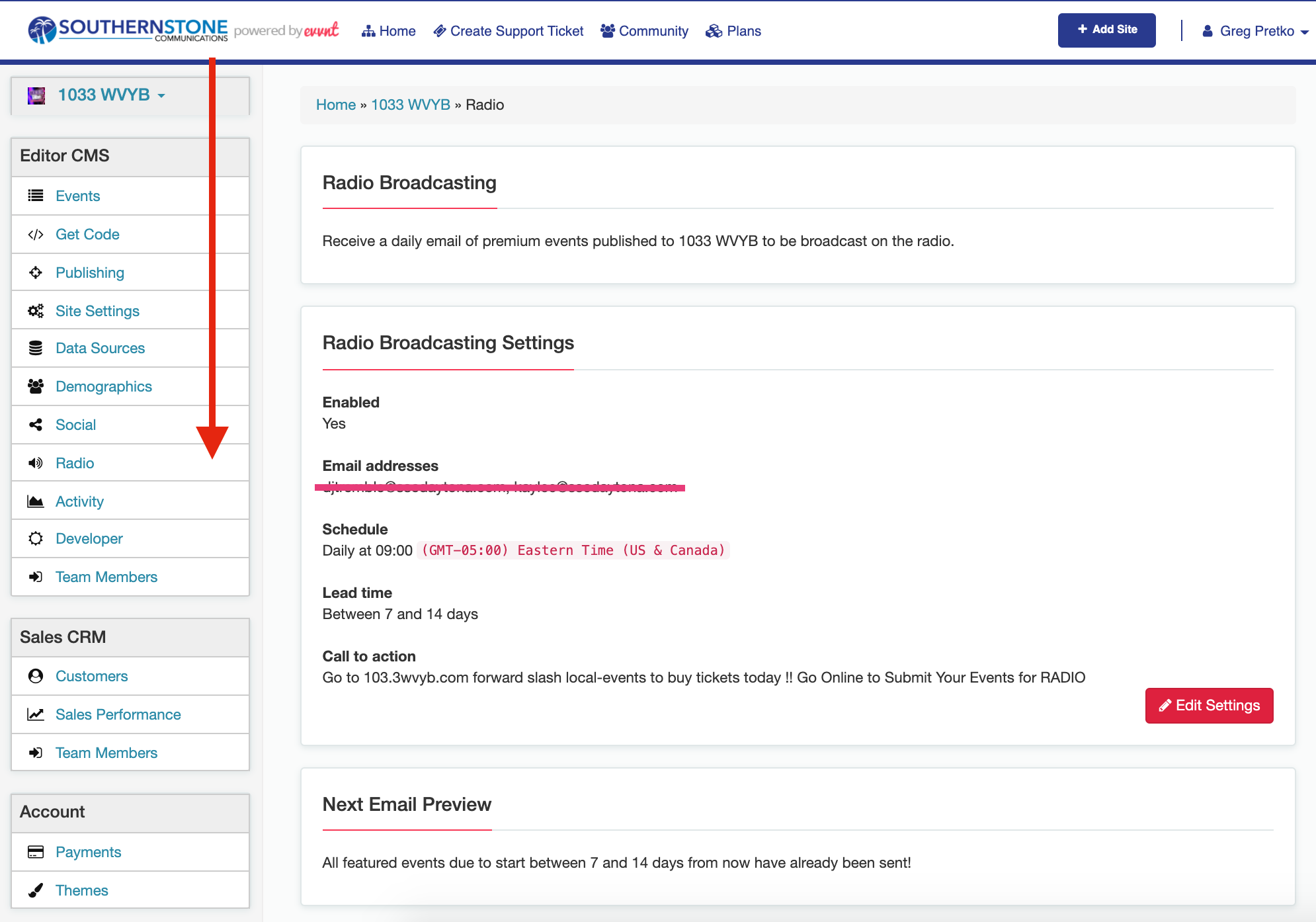 Radio Settings
In the partner back office you have settings to manage 'Radio' and you can adjust the settings to meet your business needs.
Click Edit, enable Radio and then add your email addresses for the DJ or DJ Assistant per site.
Set the time of day you want the email of premium events sent.
Set the lead time to ensure you have time to promote the event over the radio.
Set the maximum lead time so you keep your events information current for your listeners.
Add a call to action to your email for your DJ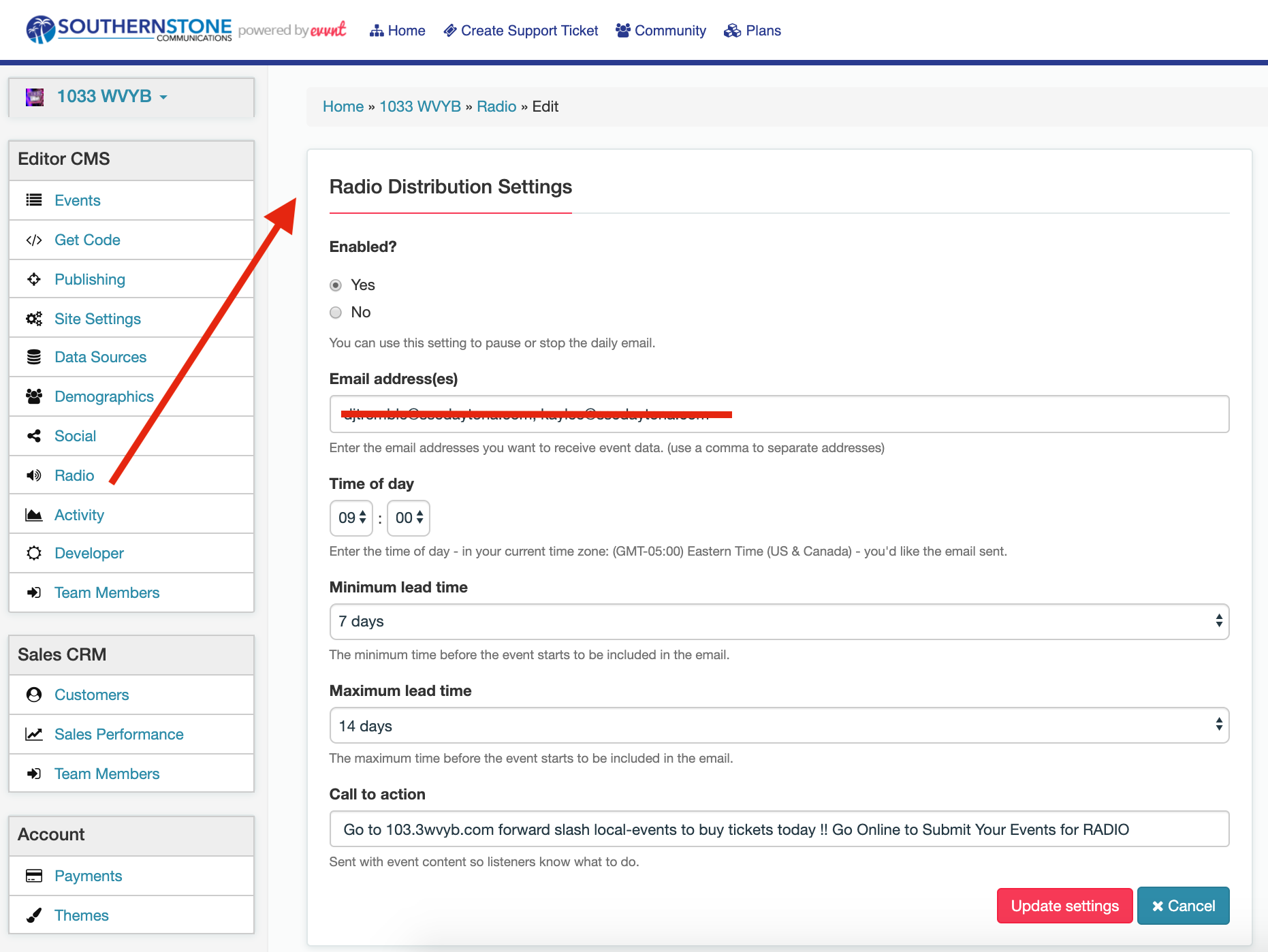 Events will appear when qualified and prepare for send - if you require the information early simply login or click 'Send Email'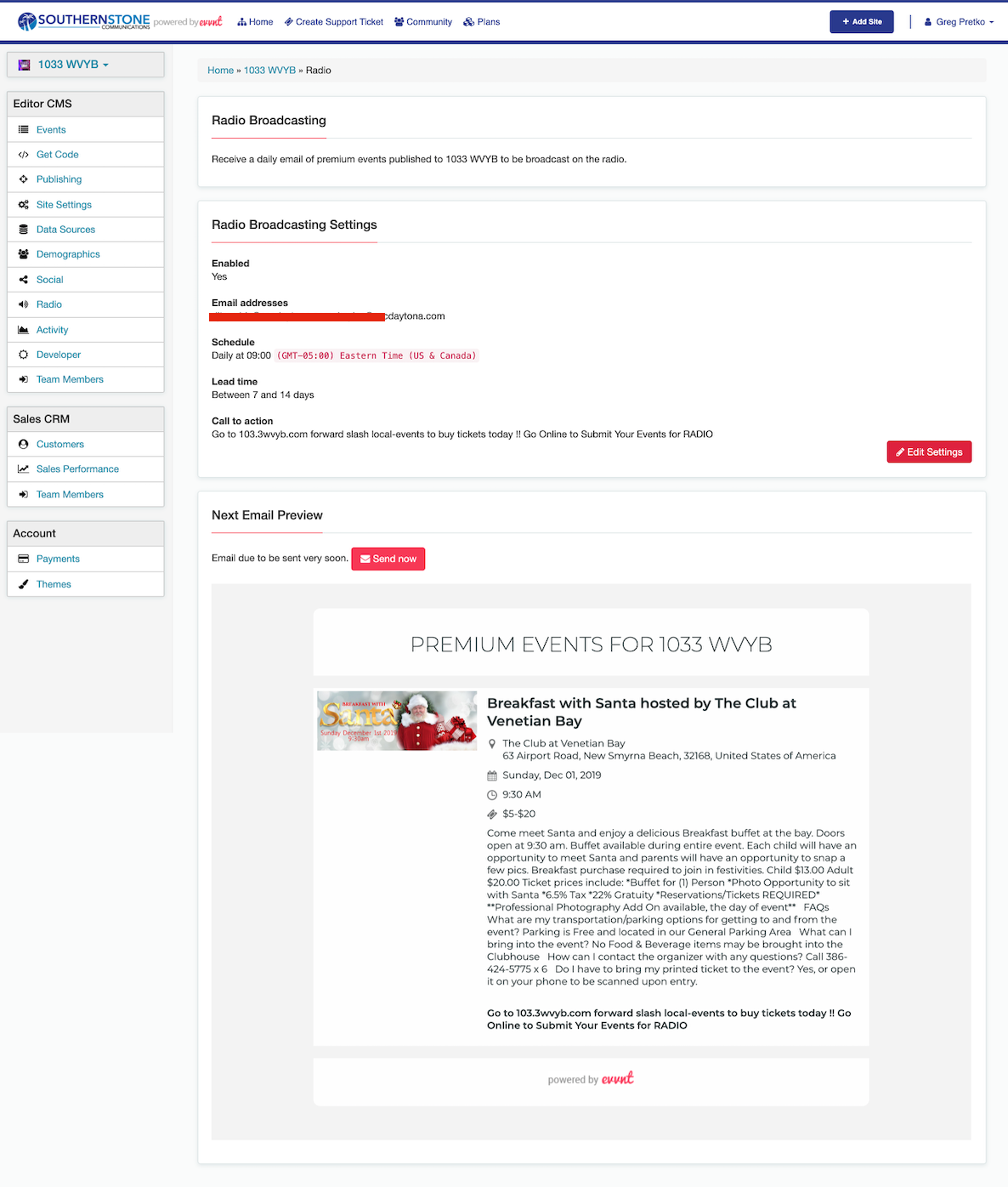 Email is then sent to the DJ based on settings.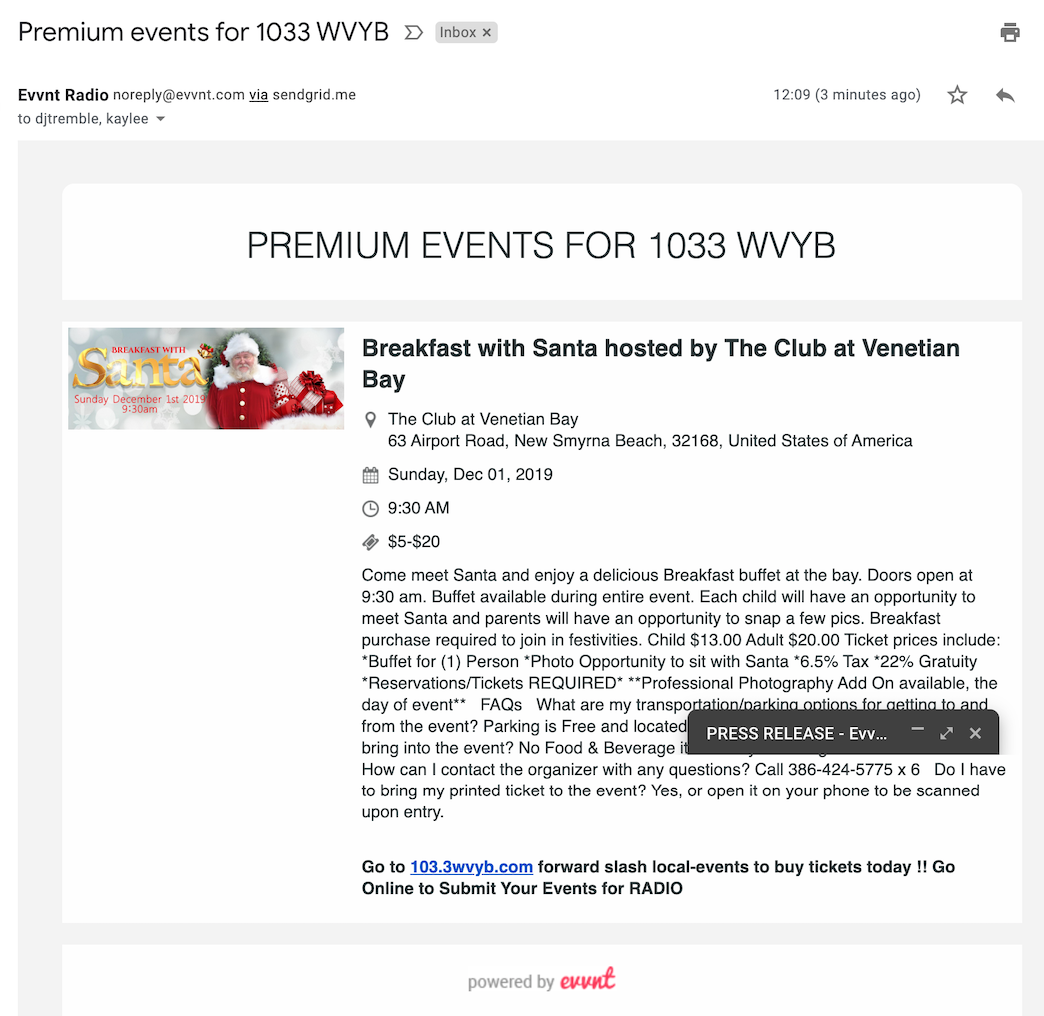 Radio Events Calendar
To get your event online and on the radio simply go to the events calendar, click 'Promote Your Event' and go premium - your event will be played over the radio between the date of submission and the day of the event.

Promote Your Event - Buy Online
Buy At Checkout - Played out over the radio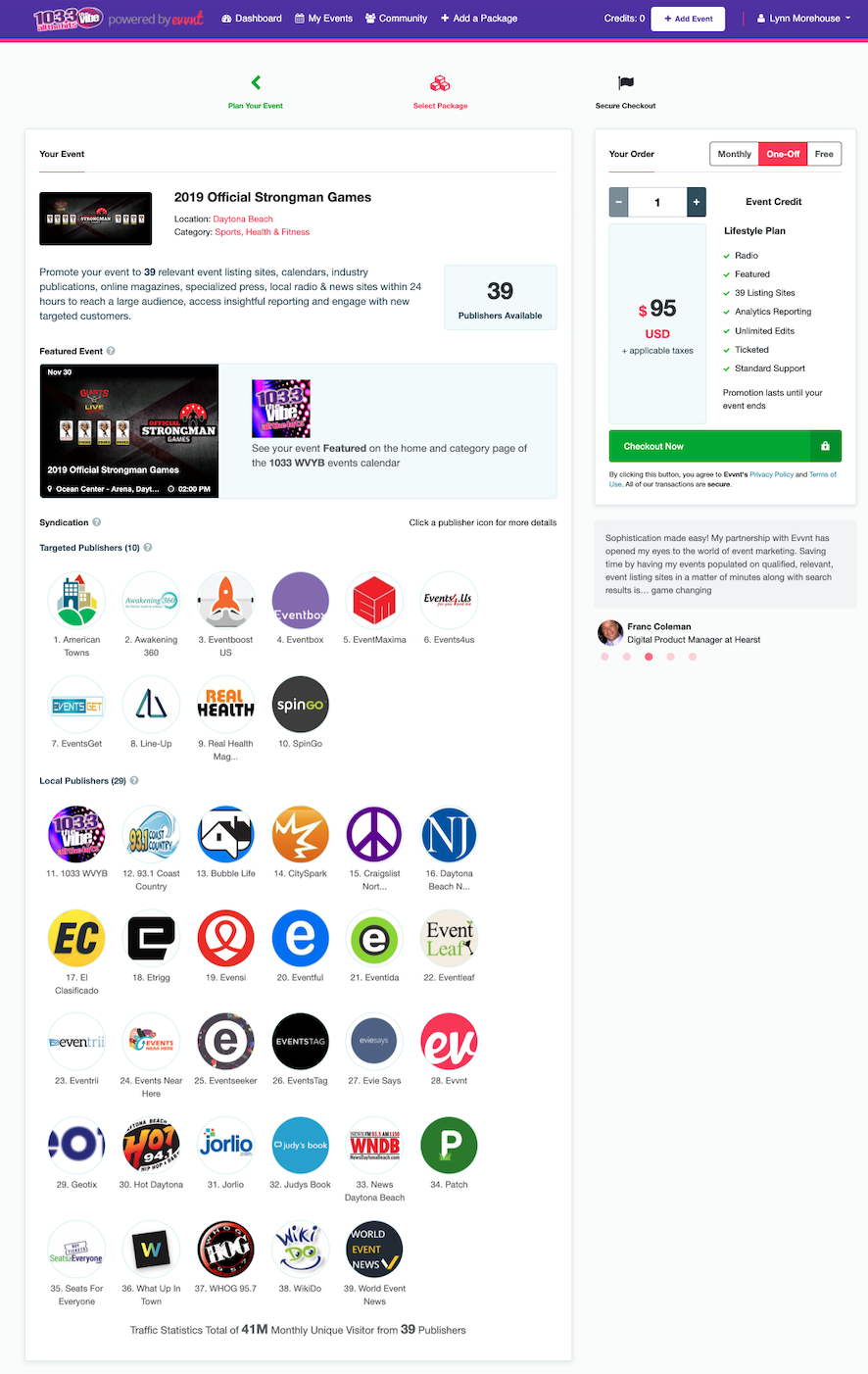 Add Radio to your service today and starting building audience and growing revenue.