We have a sale funnel that takes your customers from the 'Promote Your Event' button to a 'snap sell' page that kick starts your sales funnel for event, data, leads and revenue.
Step 1
When a visitor clicks "+ Promote your event" a pop up appears to collect 3 data points for the event: Title, Category, and Location. Each piece of data collected is retained and presented on the add event form in the next steps.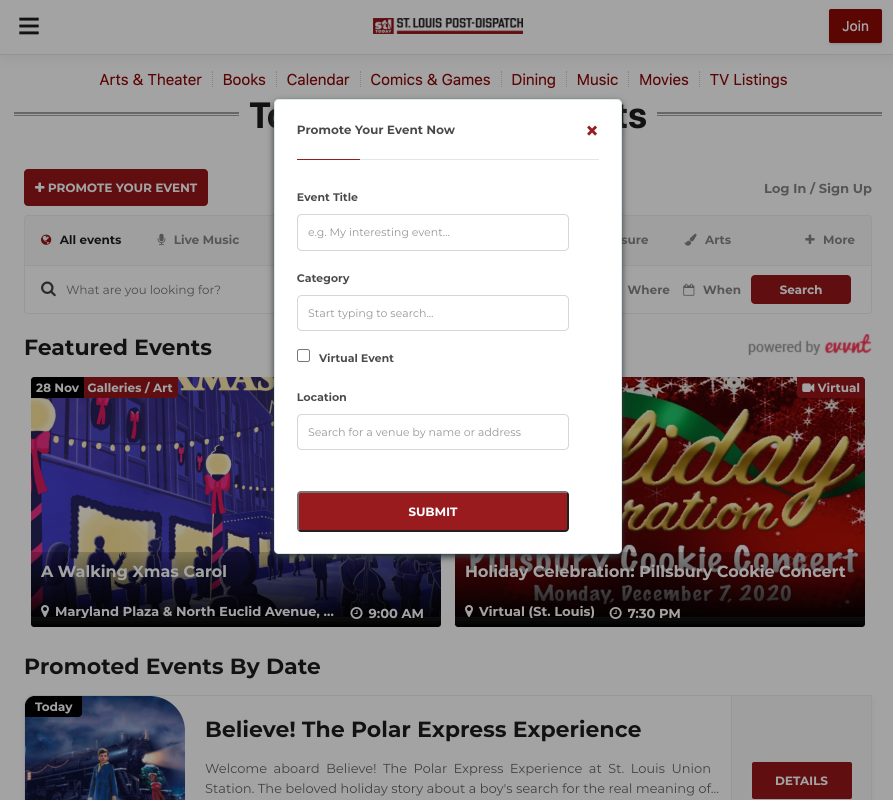 Step 2
Clicking "Submit" will take the user to the 'Snap Sell' page where they are shown the price to promote their event based on the category they selected. They will have options to purchase a marketing package for one event, start a monthly subscription package to promote future events at a discount, or submit the event for free with a chance to upgrade to premium later.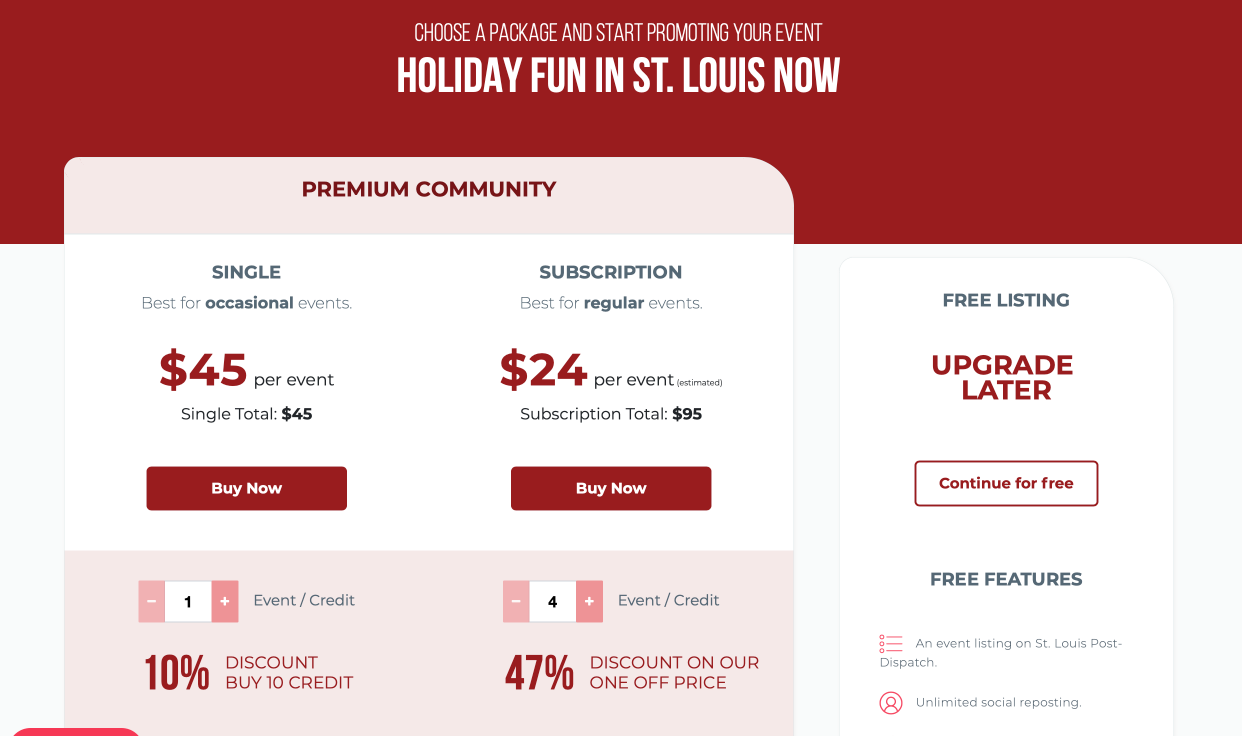 We aim to educate the events organizer at this point, introduce our paid services with an outline of the core features. We include here heavy discounting for the subscription customer and also offer an outline on how we support 'promoting the event.
The event promoter and new potential customer is one of three profiles that we target at the point of sale and this can be qualified through knowing how many events they want to promote over the course of 12 months.
Single - An event organizer with one event
Bundle - An event organizer with more than one event that he wishes to promote all at once
Subscription - An event organizer that wishes to promote a schedule of events every month.
Singles and subscriptions are covered here on the Snap Sell and if the customer chooses to go free we offer a checkout at the end of the form completion that presents 'bundle' options.