You can now send a sales proposal to your leads after every call that includes the package details and a link to pay. This process starts in the Sales CRM by clicking "Customers" to see users that have submitted events to your calendar.
Your daily leads flowing in from your events calendar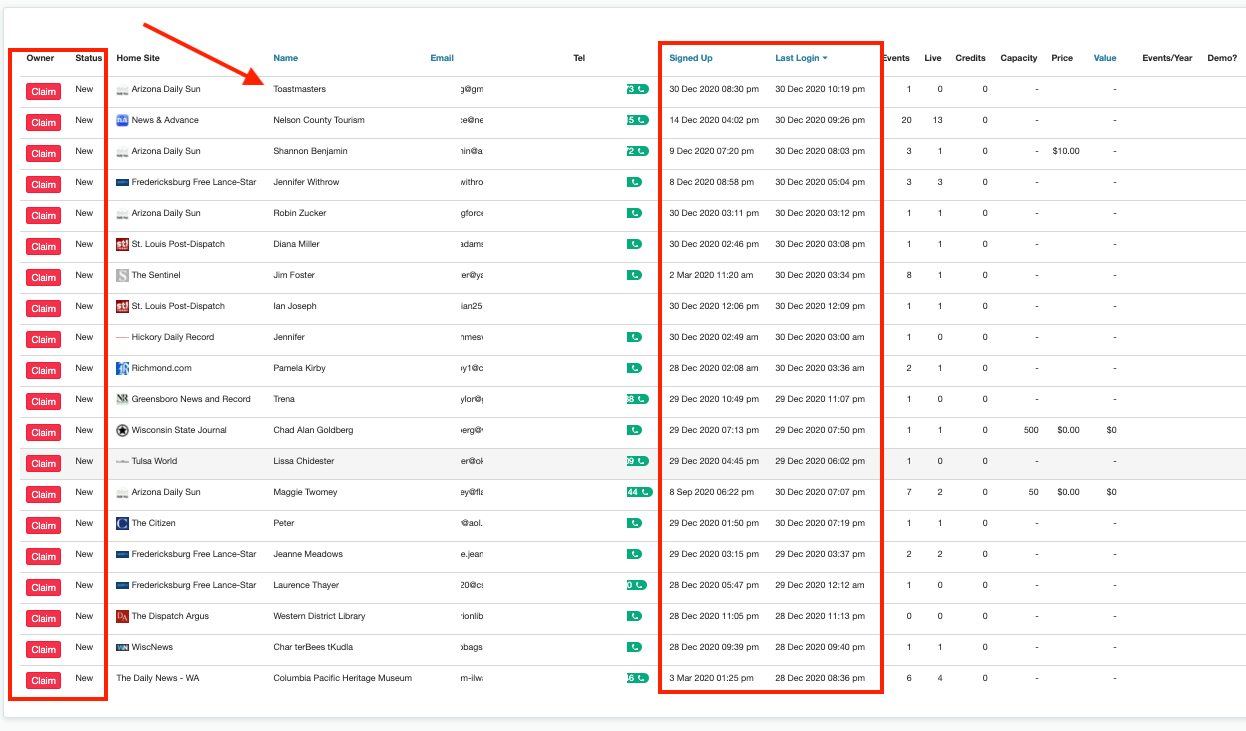 Once you've called and sold them services, click "Create Package".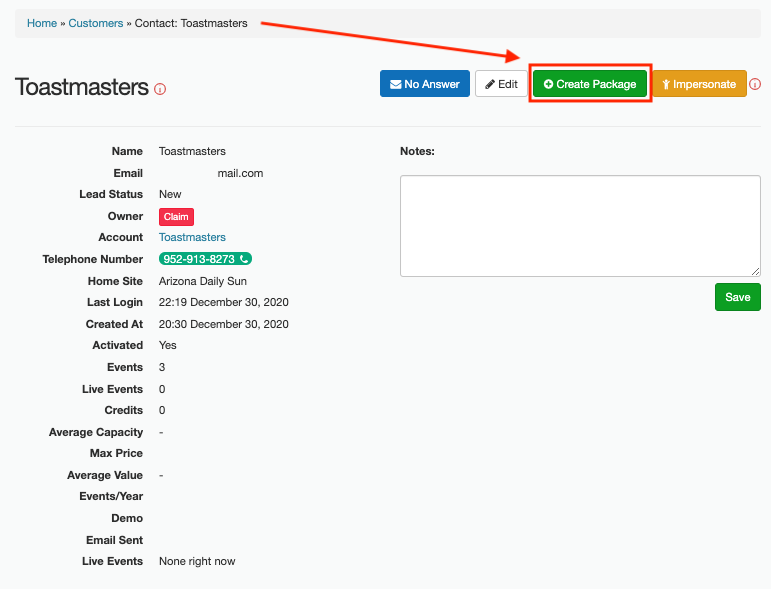 Adjust the setting on the package as per the clients need - then click "Create Package"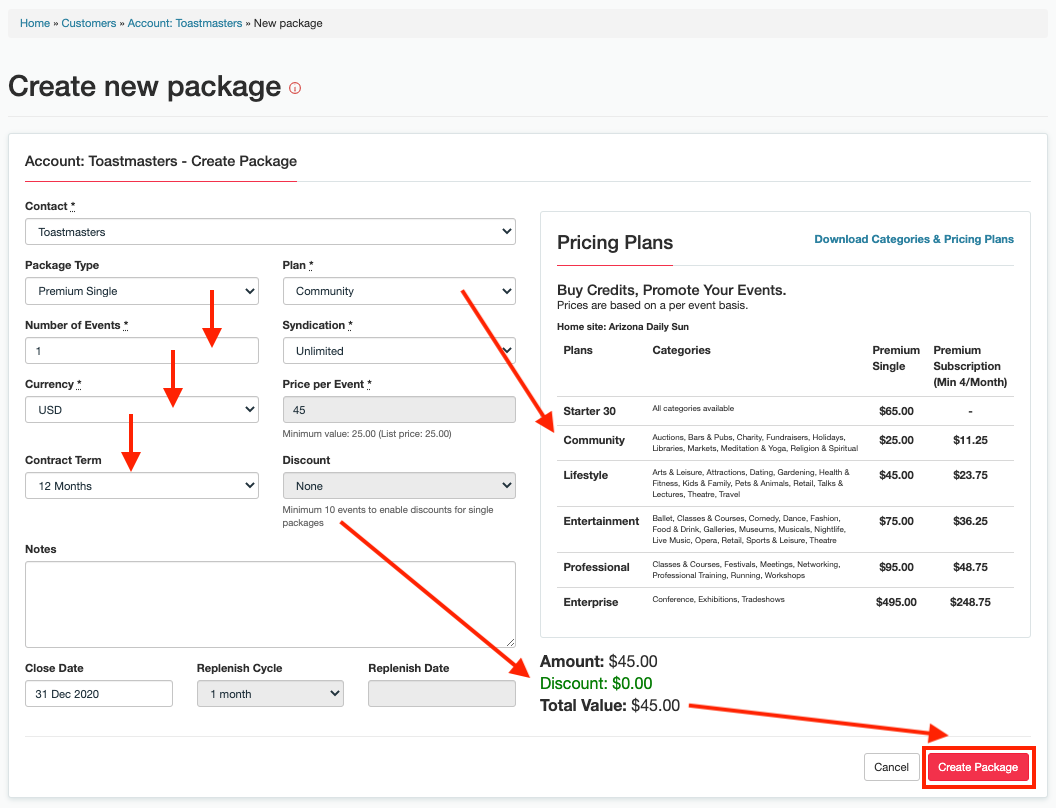 Check the details are correct then click 'Send Proposal'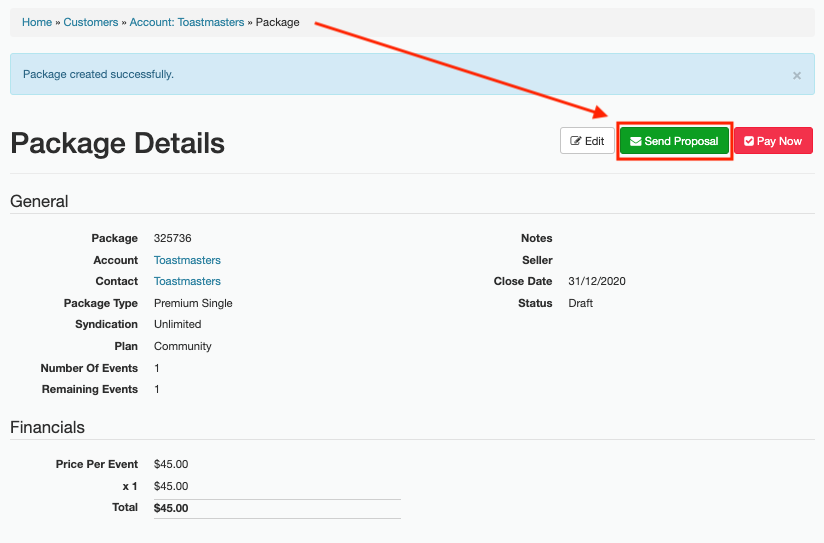 We prepare a 'click and pay' email proposal you can send - click "Send Email"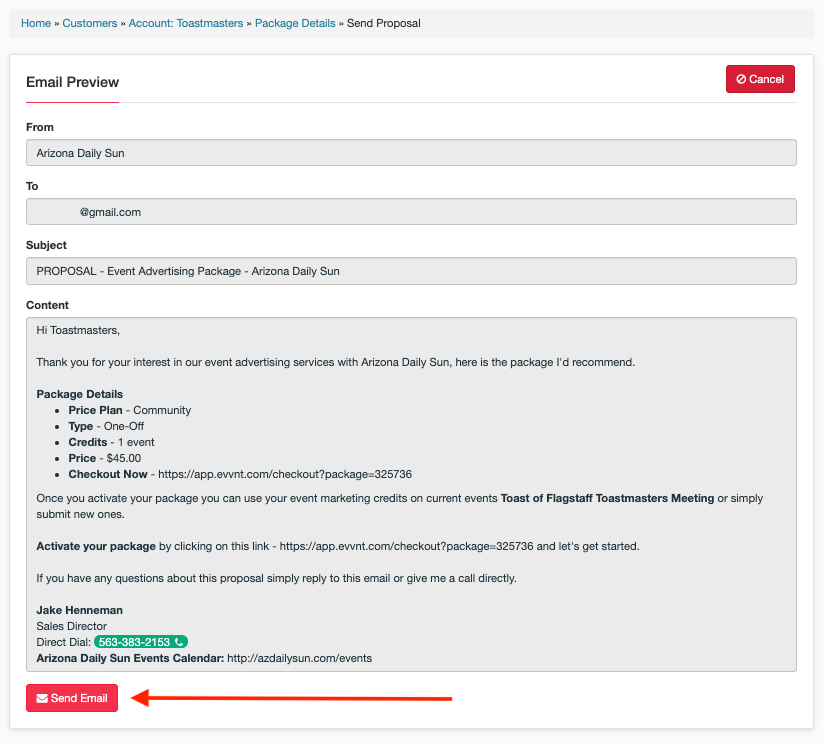 Proposal Sent indicator appears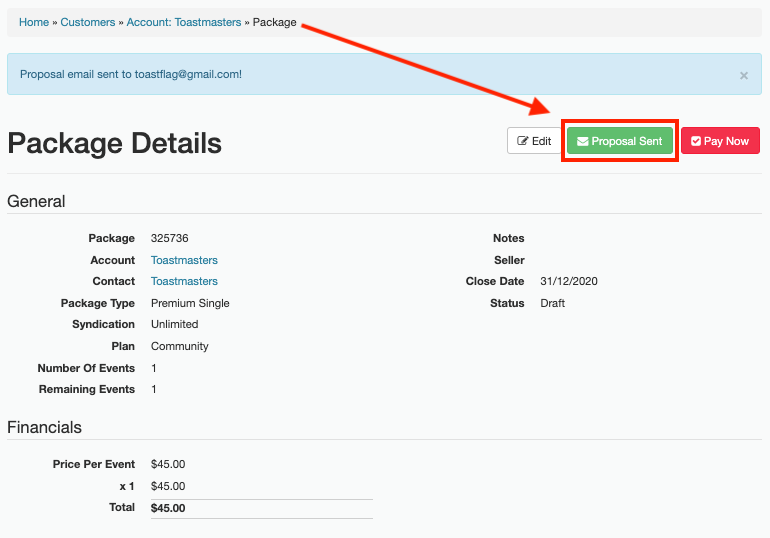 You can preview your proposals sent by filtering the search by "Status" on the Customers page.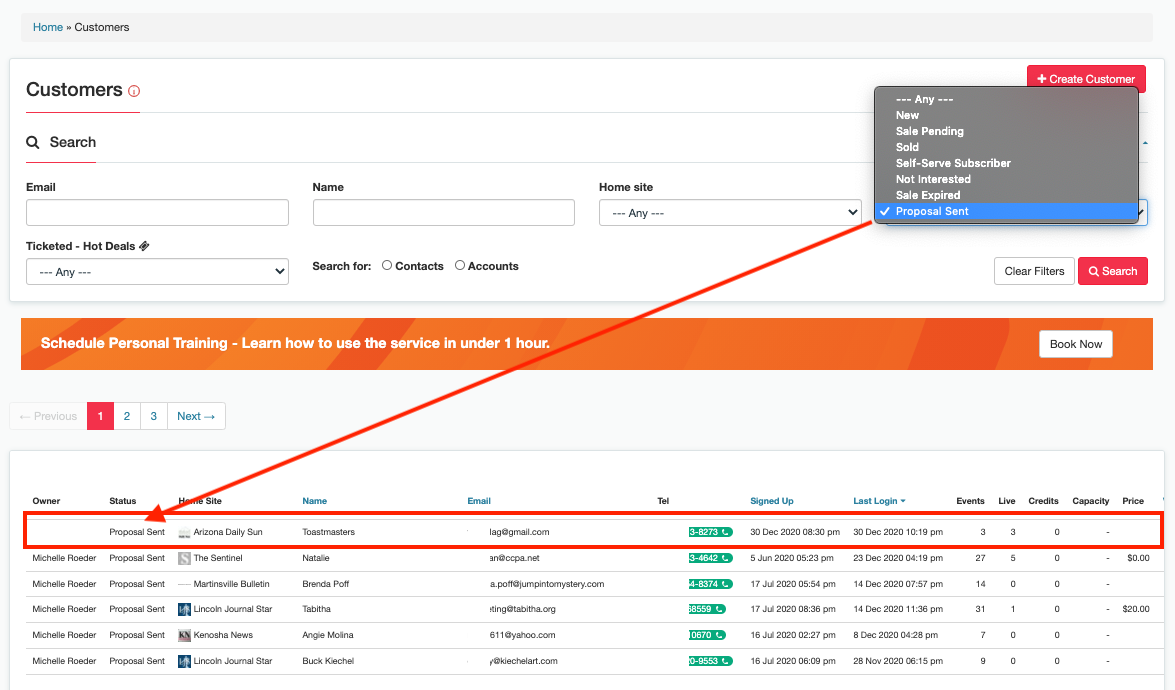 The client receives an email with that package details and a link to "Activate your package".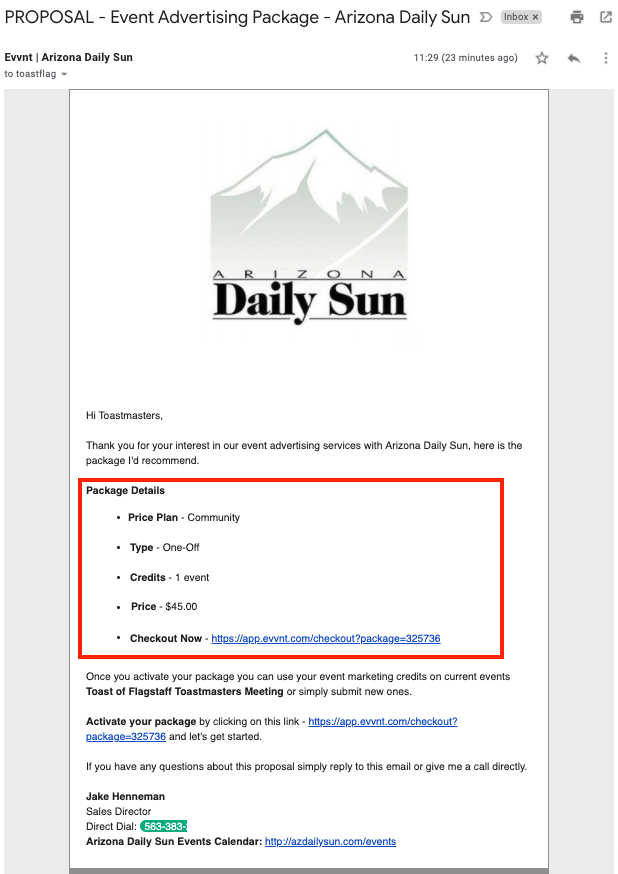 The customer will be taken to their account page to click "Activate".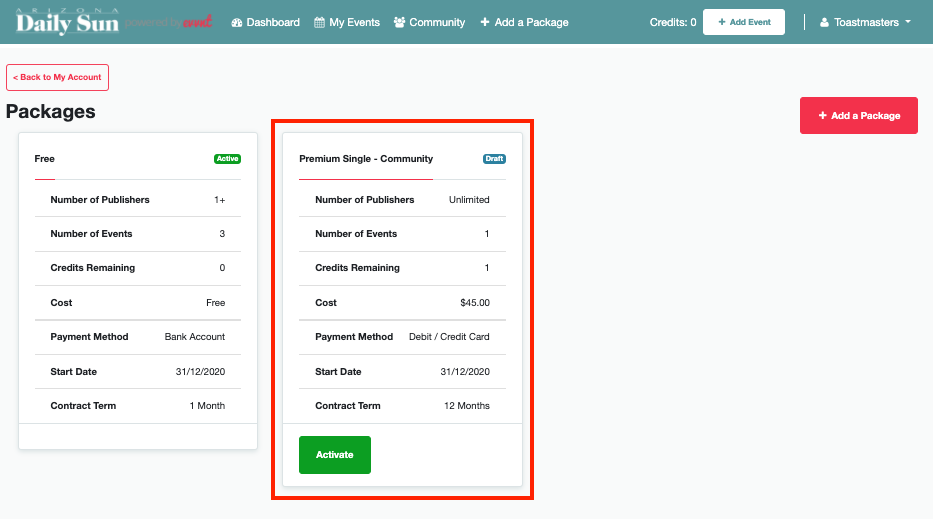 Activating the package will request payment.