You now have the ability to choose precisely which events you'd like on your print calendar. This feature is called Preferred Events.
Step One: Log in to your Editor CMS and click on Manage Events.

Step Two: Click "Manage" on the event you'd like to include in your print calendar.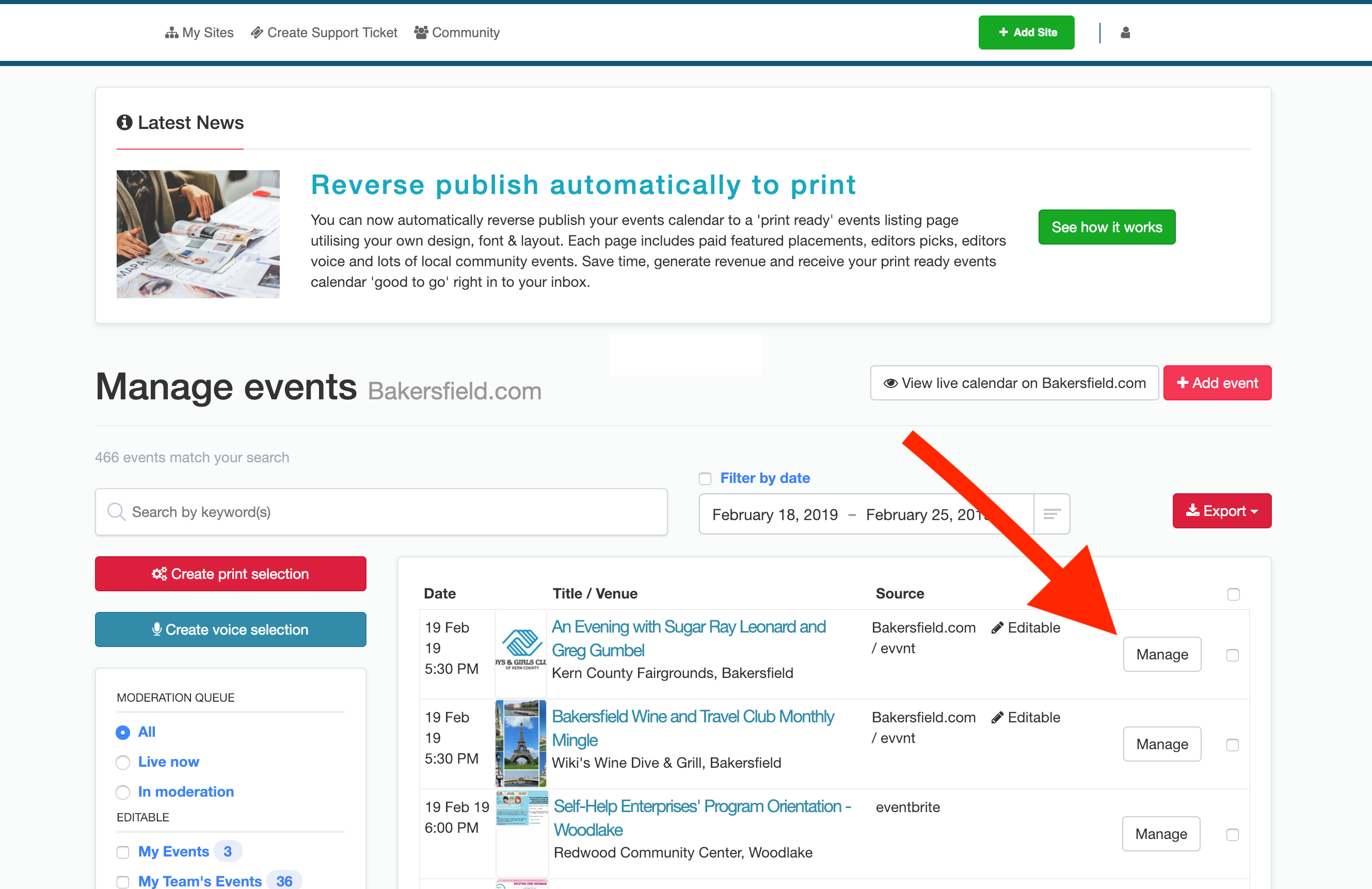 Step Three: Here, click "Prefer for Print" and then click done.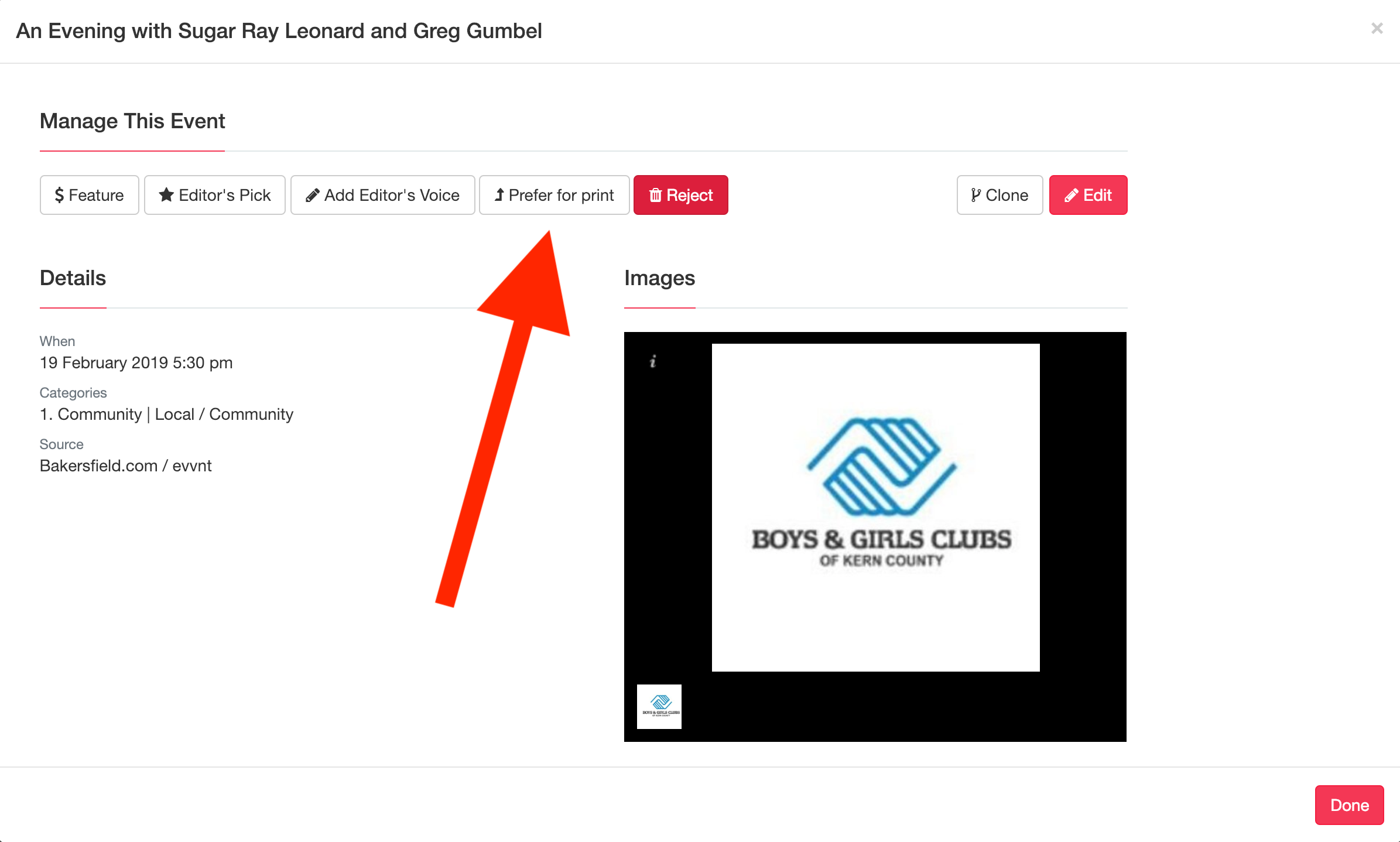 Step Four: Once you have chosen all your "Prefer for Print" events, they will be included in your print selection.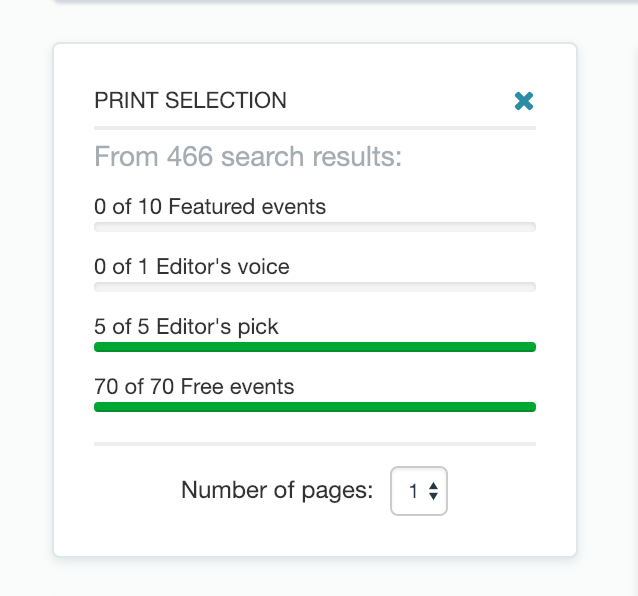 That's it! It's now simple to add the exact events you want to your print calendar.