You can now access all your customers, edit their details, review their events, impersonate their accounts and also add packages, you can even create new customers.
Access from home page see Manage Customers / Create Customer.
Create Customers - You can now create a customer in to your Customer CMS and then add a package. 
Manage Customers - Every event submission is linked to a customer and you can now search, find review and impersonate your customers experience to provide insight and exceptional client services. You can also add a package.
My Customers
Customer Contact Information

Customer Events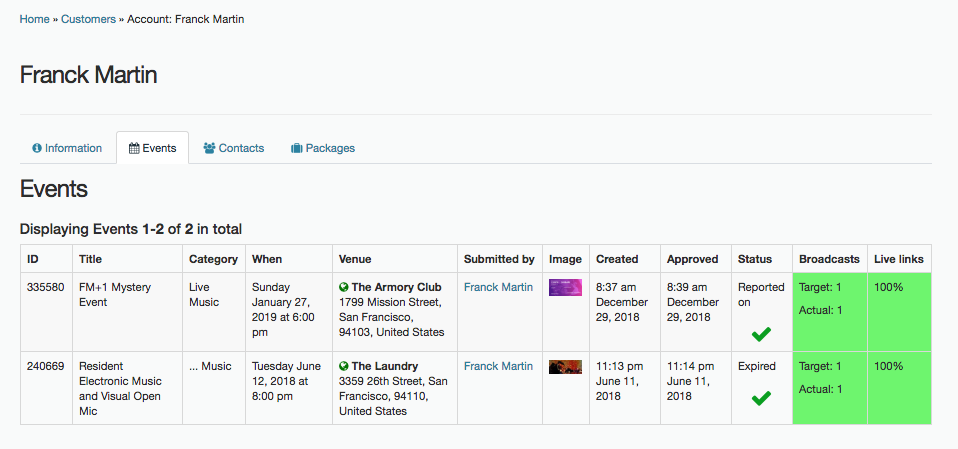 Packages

You can also easily now create your own packages, complete the information on your sale and simply create package and then activate.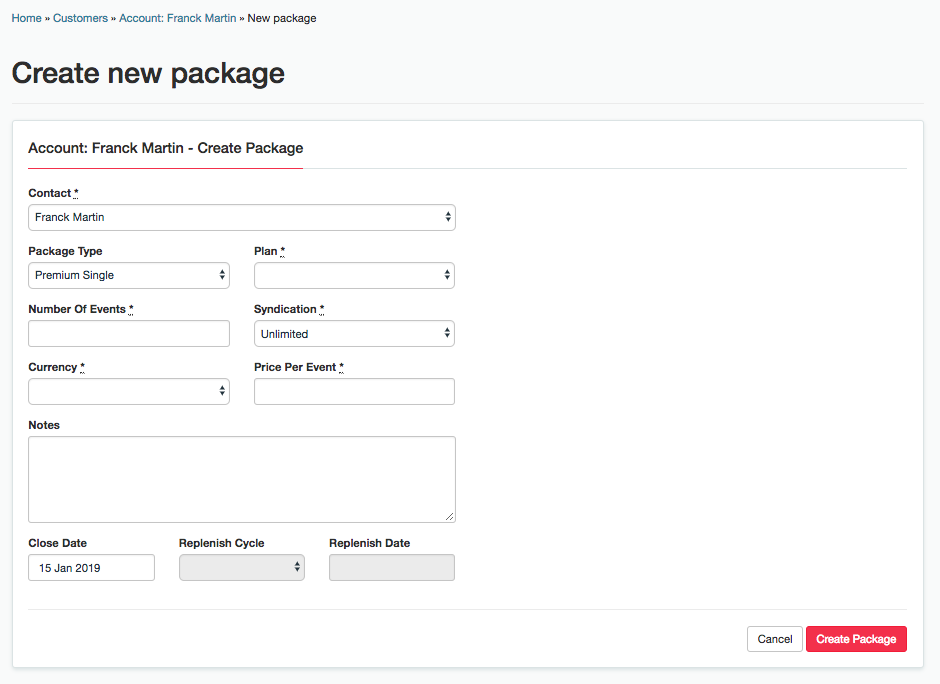 You MUST remember to activate the package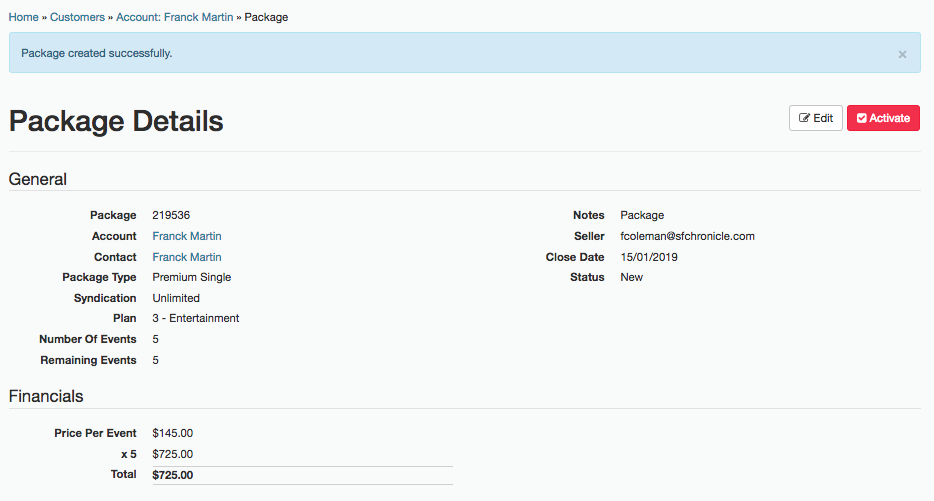 Packages List