You can now process a package based on two workflows depending on your account status
Pay Now : Uses the Evvnt Stripe card card facility and includes invoicing. *Default
Activate: Requires you to invoice the client and take payment directly
Option 1 - Pay Now : Uses Evvnt's credit card facilities and includes invoicing.
From the claim lead process and at the end of the sale you can 'Create Package'.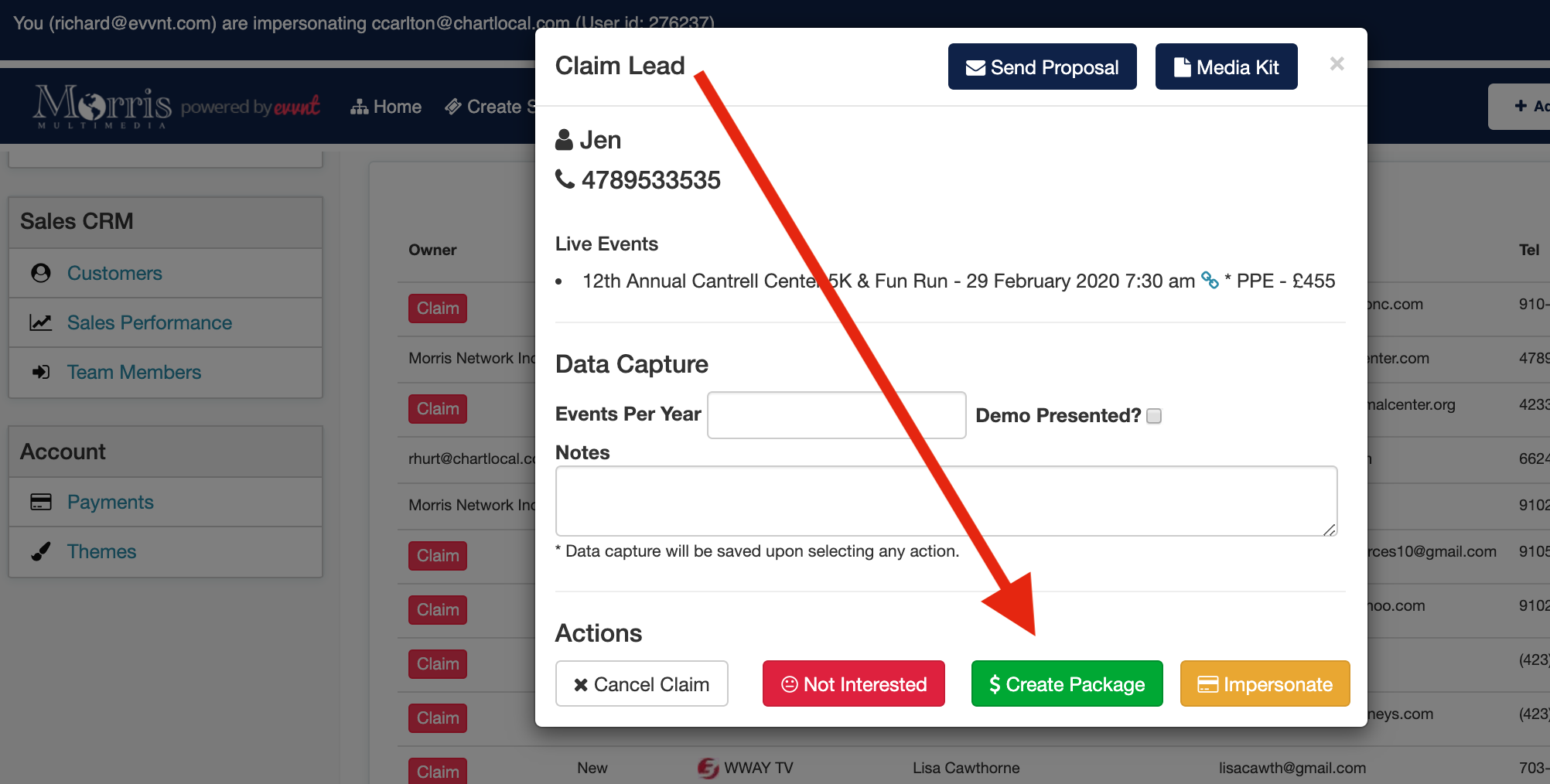 Once on the create package page you can build our your sale and click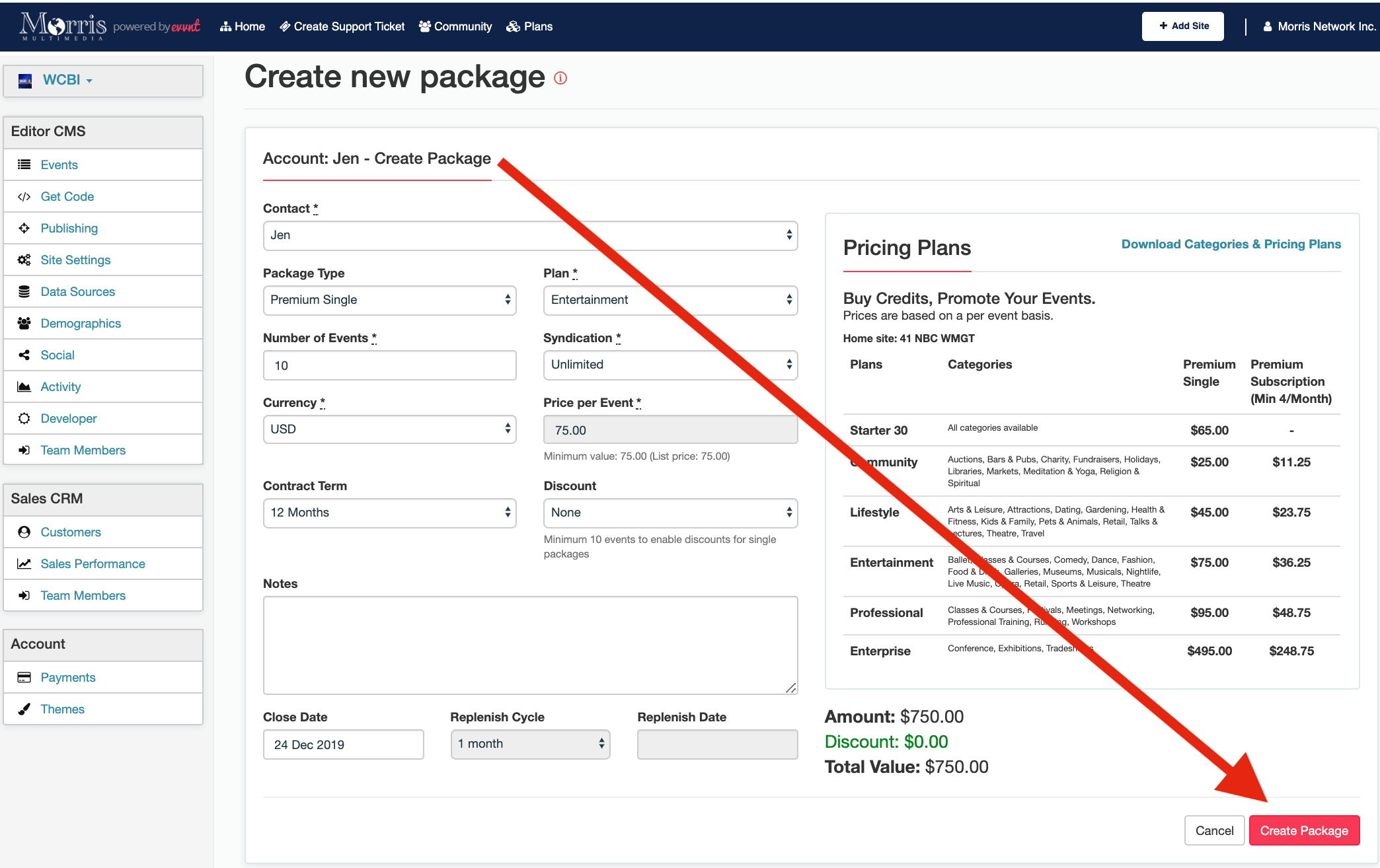 Once you've created your package you can see a summary of the order and if correct hit the 'Pay Now' button'.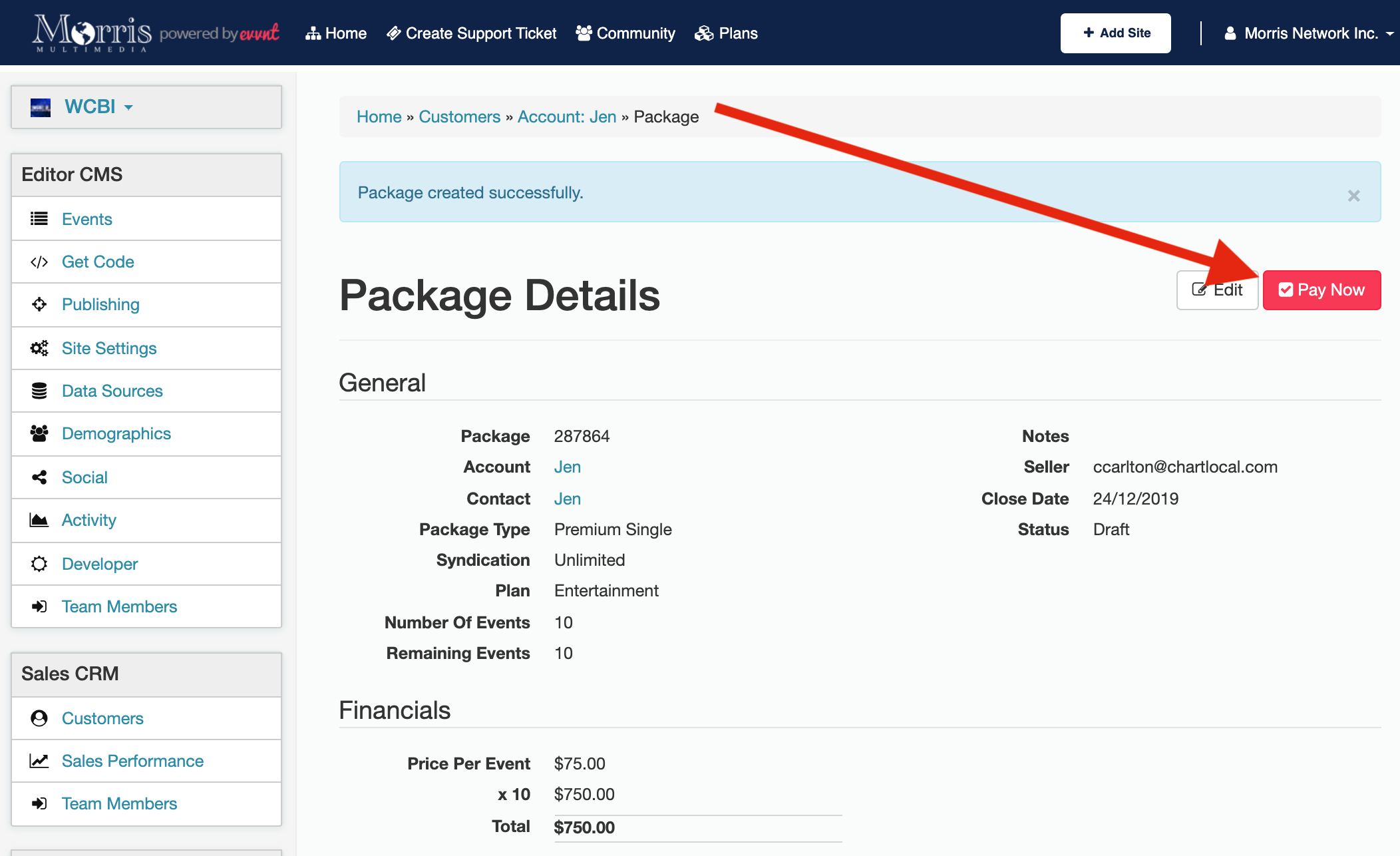 It will package up the order, provide you with a price, summary of the service and also the payment information to process the sale - simply complete the form and click the 'Pay Securely Now' to process the credit card and you will be sent to a payment confirmation page.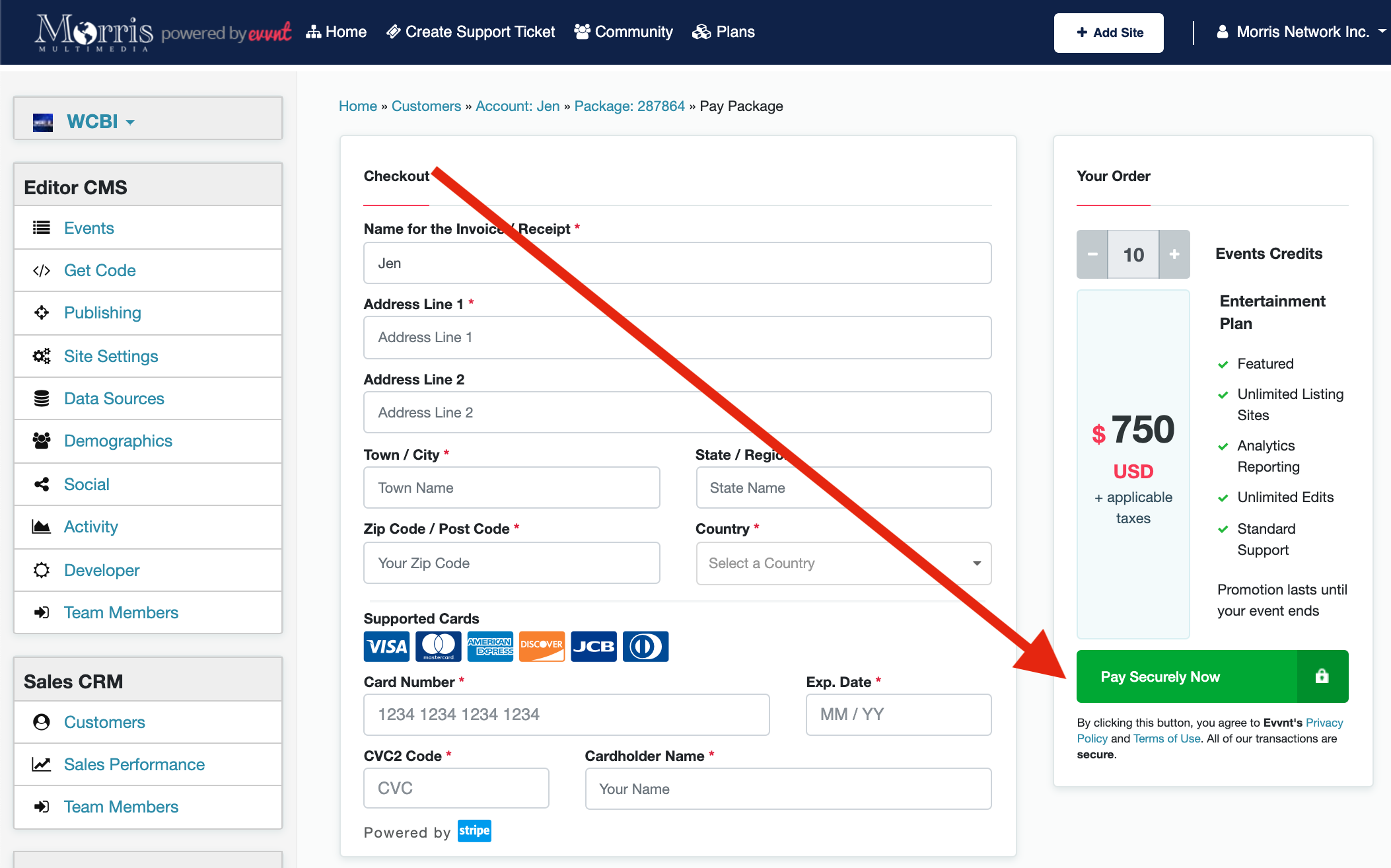 Once completed you can go to the packages tab in the back office and you will see the new package created and it will change from 'Draft' to 'Active' - you customers package is created, paid and now added to their account.
Option 2 - Activate : Requires you to take payment and invoice out.
Find a customer, click in and click on the packages tab, all customers are given a free event package to submit unlimited events to one newspaper / listing site.

Adding a package - click on Add Package
We require the following information for you to create a package, we assume you have pre-sold the event and managing billing.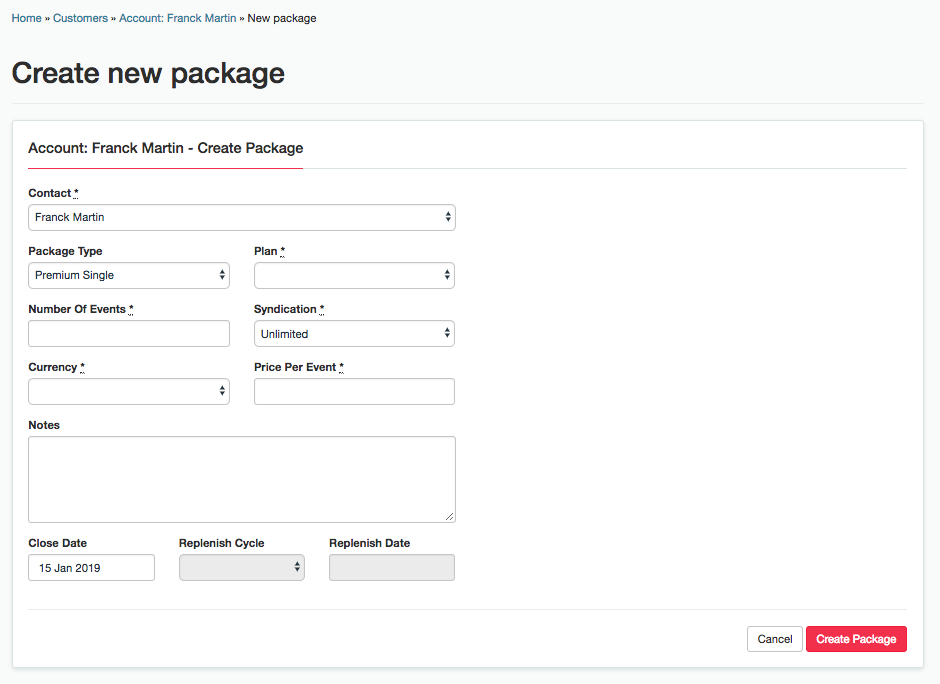 Activation - Once the package is created, check all the details and then activate.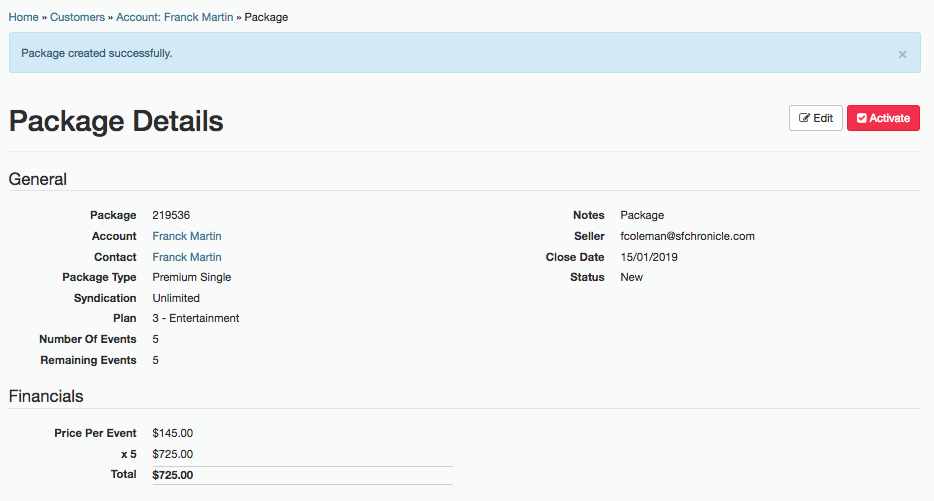 The final package will be confirmed on the clients packages paid, all finance information surfaced to the customer and they can start assigning live events or submitting new ones to their account.