Find a customer, click in and click on the packages tab, all customers are given a free event package to submit unlimited events to one newspaper / listing site.

Adding a package - click on Add Package
We require the following information for you to create a package, we assume you have pre-sold the event and managing billing.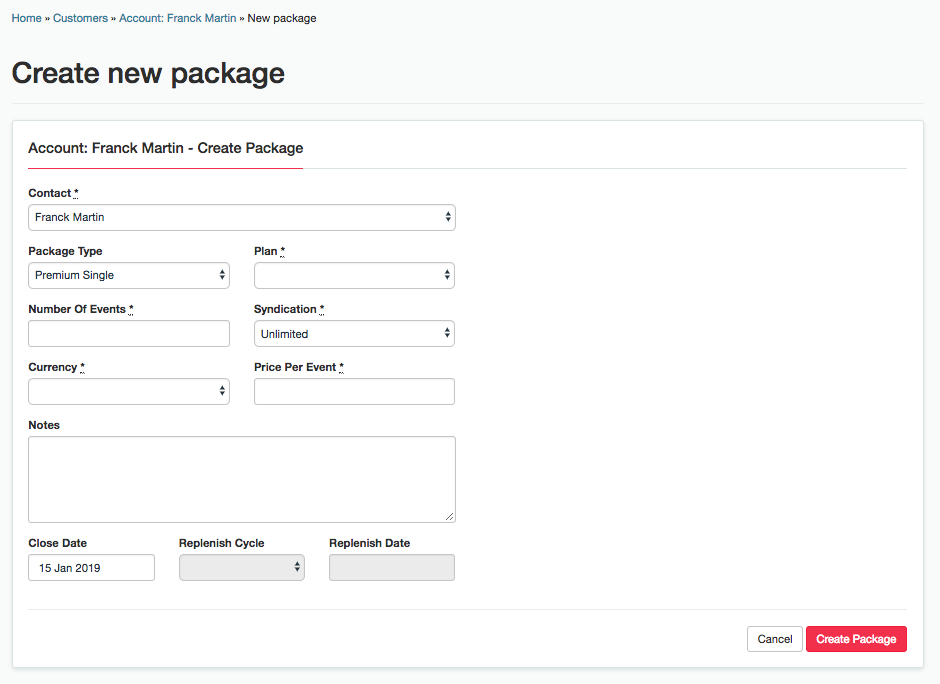 Activation - Once the package is created, check all the details and then activate.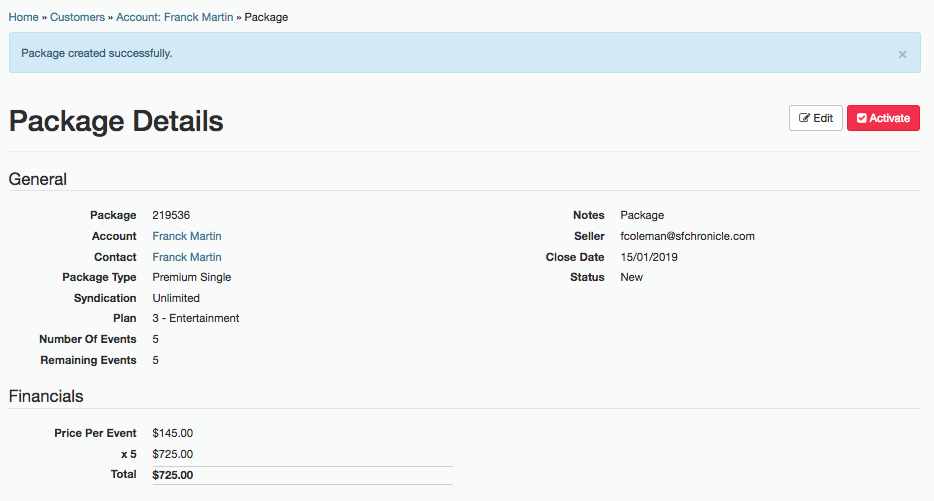 The final package will be confirmed on the clients packages paid, all finance information surfaced to the customer and they can start assigning live events or submitting new ones to their account.