Check Your Calendar URL
Site settings allow you to add the event calendar URL where your events calendar is posted. Login and select the site you'd like to review. Then, in the Editor CMS, select Site Settings. From there you can select "Edit" and update the URL for your calendar.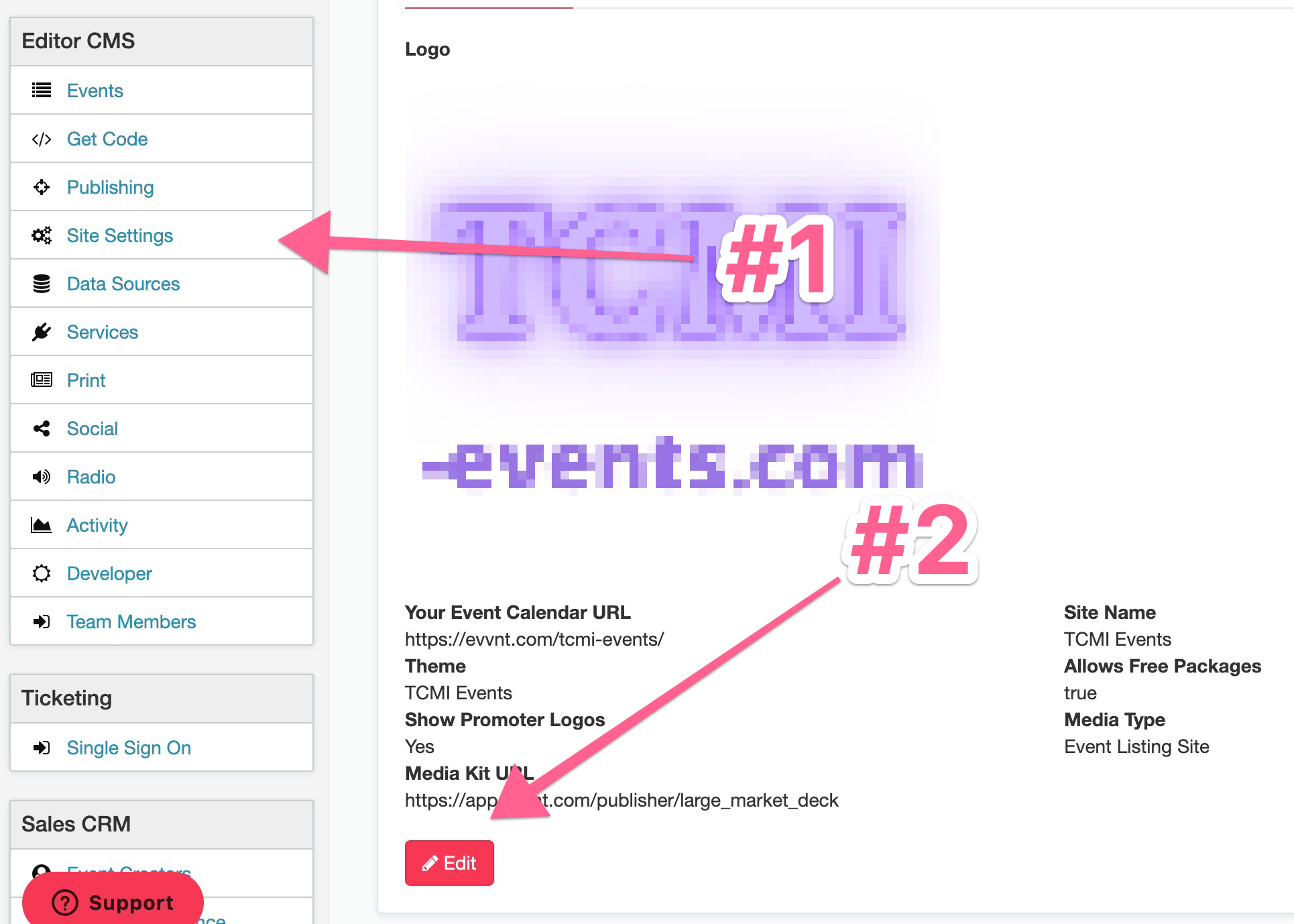 Be sure that the Event Calendar URL is where the event calendar code is present on your site. See here how you can Get Code - The guide to adding calendars to your site.
Set your Theme
This is also where you can select the Theme for your calendar. The Theme will determine the colors for your calendar. To create a new theme for a site, select "Add a Theme" here. See more info about How to add and edit the theme for your calendar(s).
Set Additional Settings
You can toggle the option to have a special section for the Editor's Picks. When this is on, any Editor's Picks will have a special section above the Featured or Sponsored events. When this is off, you can still designate events as "Editor's Picks" but there will not be a special section for them at the top of the calendar.