We have built exceptional event calendar technology allowing users to post with one service and send those events across our network, all based on categories and locations. Your event calendar could be for skiing events in Vail, or all categories of events in Vancouver, or all categories across the world!
How it works
Get started with our site Implementation Guide PDF
More information about using the Evvnt Calendar System here
Calendar Desktop View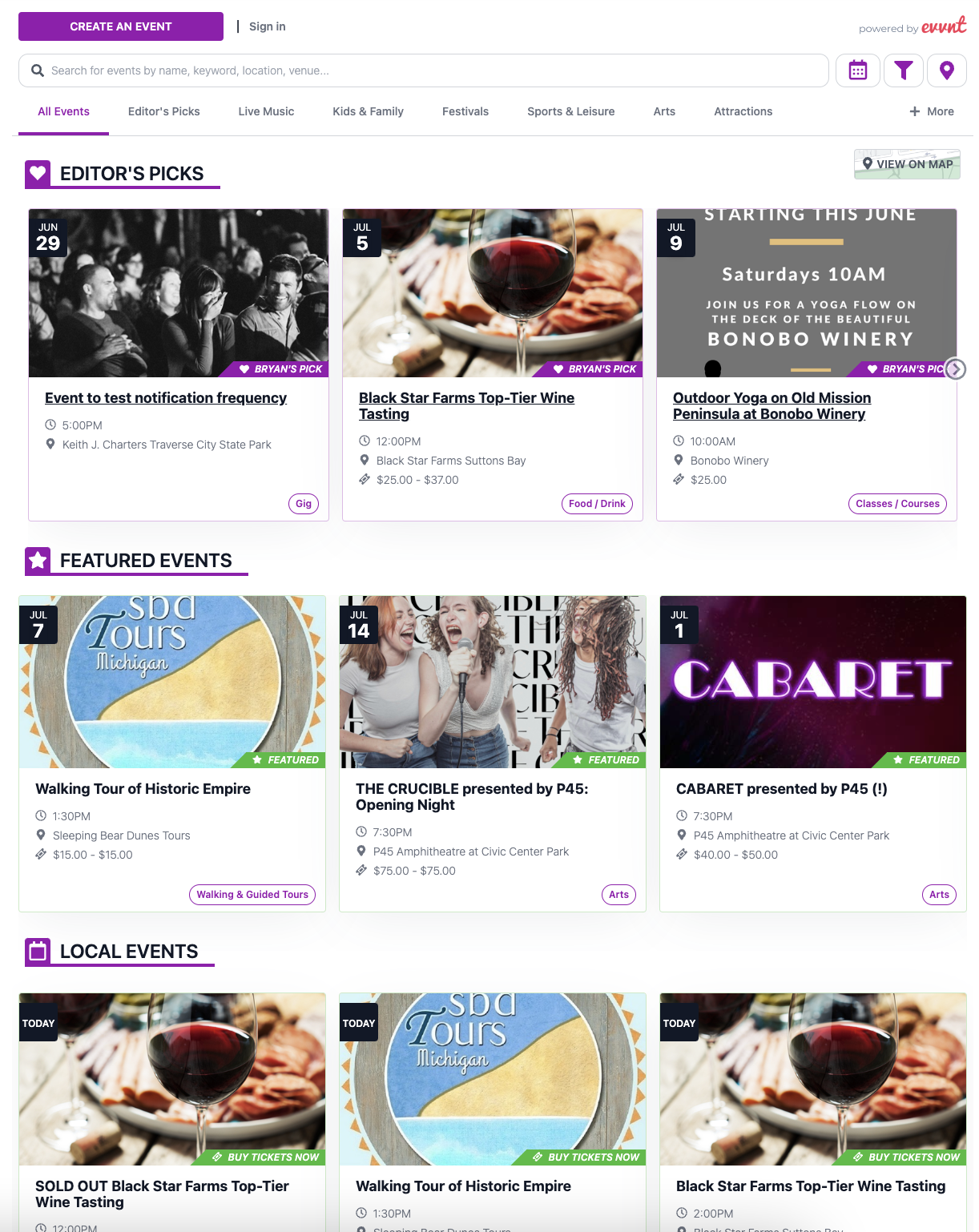 The Evvnt Calendar displays events in 3-4 different sections based on event status. See the sections detailed below. Each section that has a heading or badge option can be customized by editing the calendar's Theme.
Editor's Picks
The Editor's Pick section will only show if it is enabled in the Site Settings and if there are active events on your calendar marked as "Editor's Picks". The section will appear at the top of the calendar when enabled. You can edit the name of the section and the badge text by editing the calendar's Theme.
Featured Events
This section will show events that have paid to have this status. The Featured status can also be manually set by an editor for no charge. This section of your calendar will show when there are 3 or more active events marked as featured.
Local Events (aka Promoted Events)
This section will show all events that are submitted to the Evvnt system and assigned to your calendar. Here are details about how an event is accepted on your calendar: How Your Calendar Accepts Events. You can change this heading's text by editing the calendar's Theme.
Other Events
This section is for events that have been pulled into a calendar from outside data sources, like TicketMaster or Bandsintown. These can be modified for your calendar. More info here: Backfill Data Sources. If you would like to move any event from this section in the "Local Events" section, then you can Claim and Edit the event.
Calendar viewers can filter events by date.
Calendar viewers can filter events by subcategory.

Calendar viewers can filter events by location.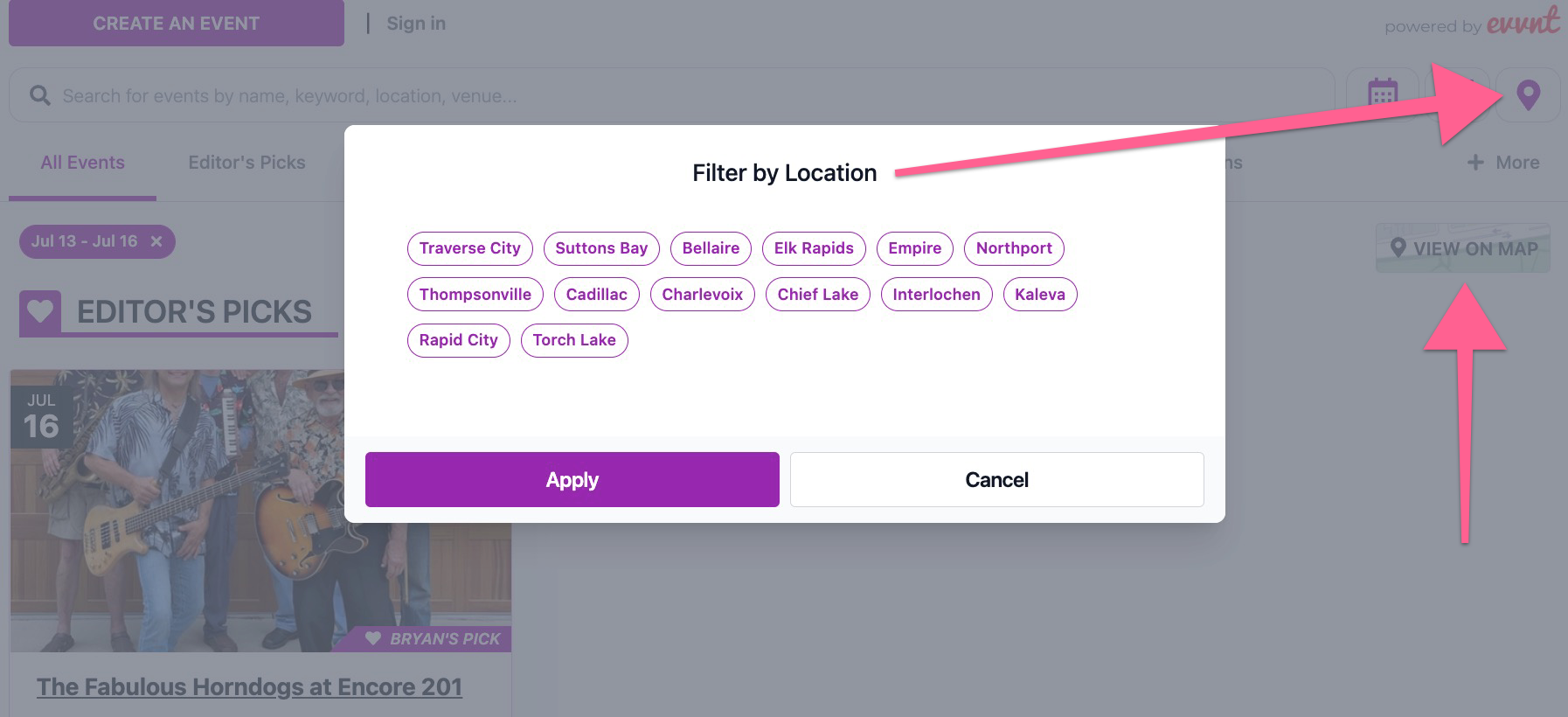 Event Details Page
When an event is selected, the viewer will see this event details page. The following items will be included:
Title
Event image (16x9 ratio)
Date and time (start and end)
Location address and map detail
Ticket price range (if applicable)
Social sharing buttons
"Call to Action" button ("More Details" or "Get Tickets")
Event summary (in bold)
Event description
Category and custom tags