You can submit unlimited events to all of our plans for free and upgrade at any time to premium.
Here is how it works.
Single Events - Choose the 'One Off' option and pay for your one event or add more credits and bundle up to pay all at once.
Bundle - Buy more than one event and create a bundle. 
Subscription - Choose to go on to a 'Monthly' plan and get up to a 50% discount on your cost per event price. We immediately give you four event credits, pay monthly and save money. If you wish to increase your monthly package of event credits to 6 or 8 or 20, you can.
Here at checkout we clearly present the value proposition including a list of premium features and in the right box you can promote a single event, upgrade the number of events to create a bundle or move to a monthly subscription plan and get the heavy discount.
Step 1: Choose from a One Off and Monthly plans 
One Off - Starts with ONE event credit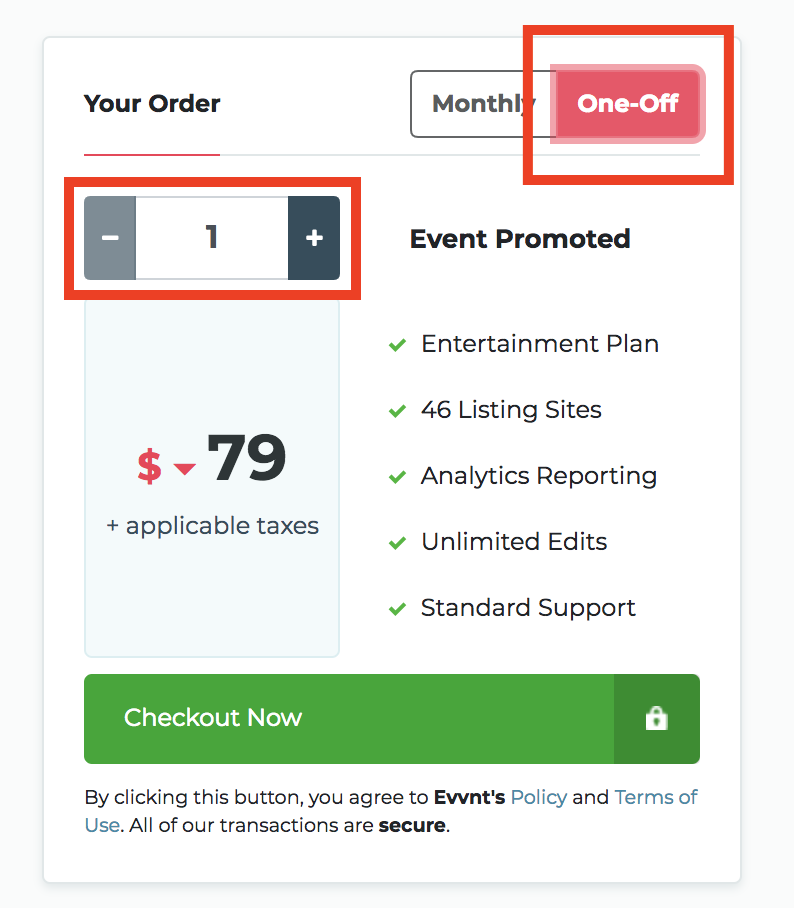 Monthly - Starts with FOUR event credits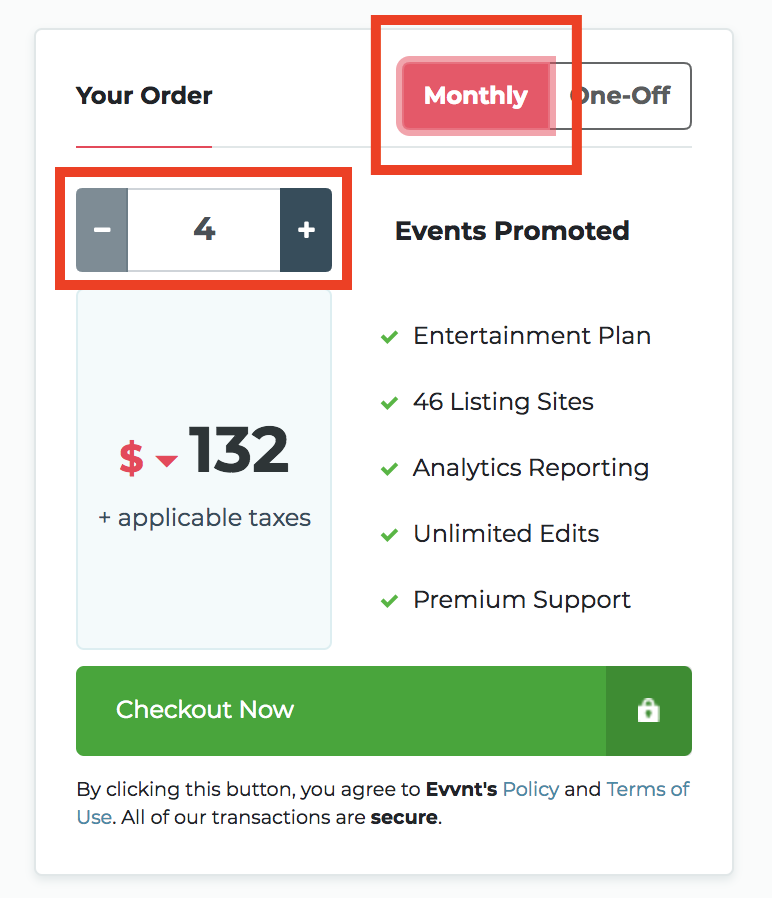 PLEASE NOTE
The monthly plan comes with a minimum of 4 events per month and is heavily discounted.
Step 2: Choose how many events you want to have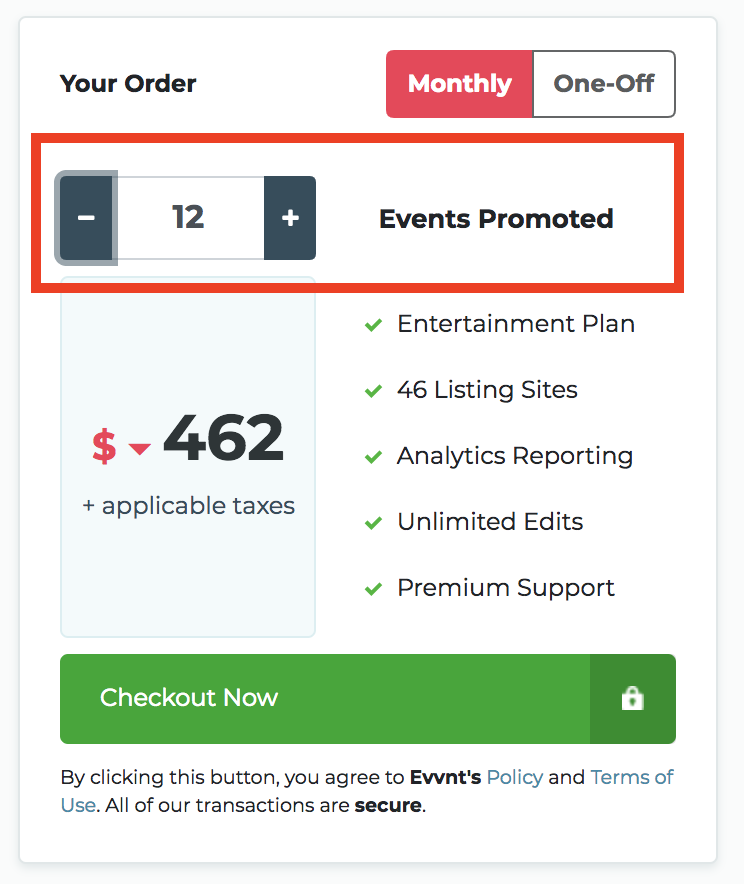 Step 3: Pay with a credit card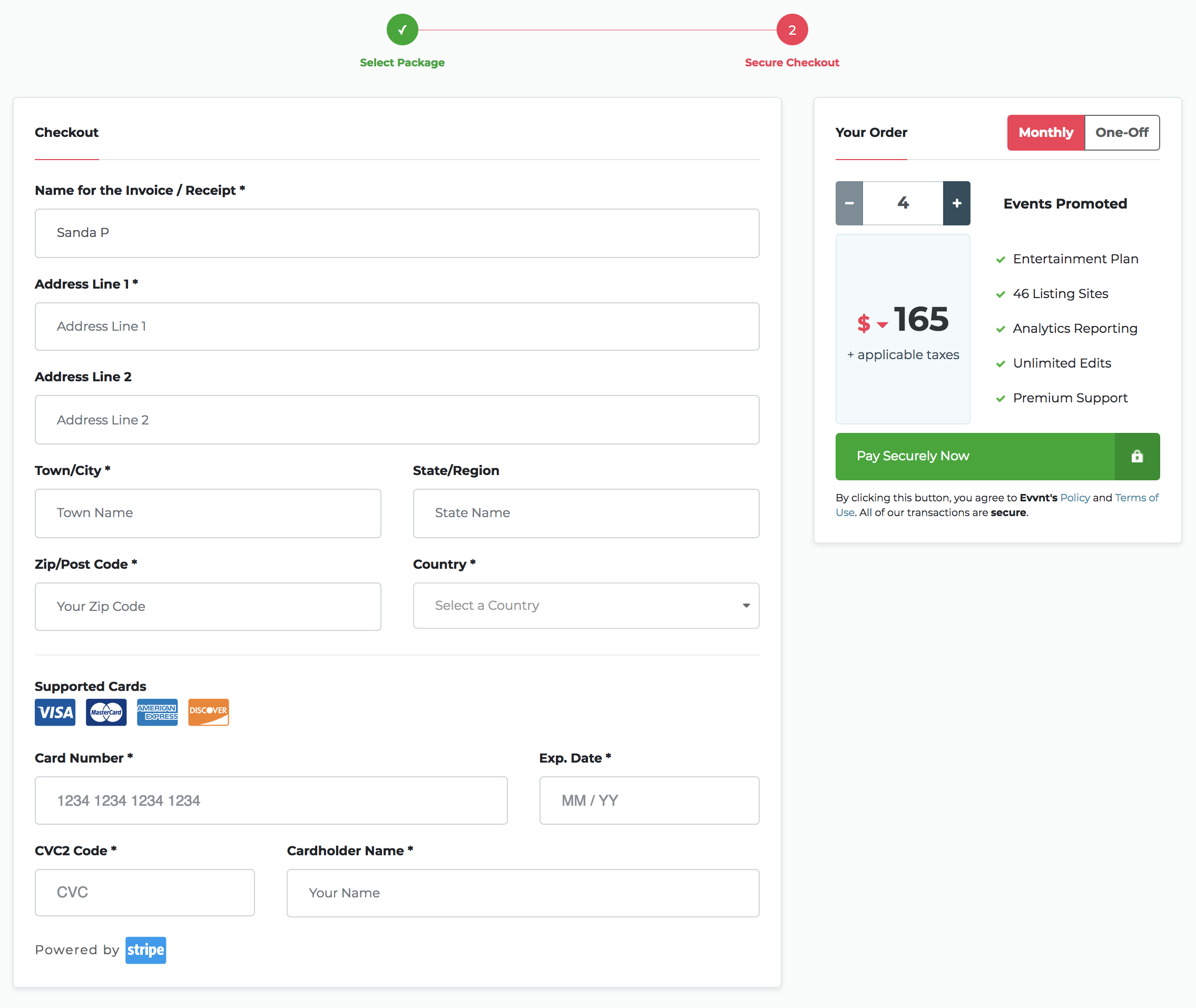 Full Event Report - Checkout