Adding a new website to your back office is easy and only takes a few steps. You can add as many sites to your account as you like.
New Website Process
Step 1
Log in and click +Add Site
Enter website URL, make sure to include https://
Continue

Step 2
Make sure your website is correct.
Name your calendar based on which site you are using, ex: www.mysite.com would be named My Site.
Add your logo. This logo should be square, comparable to a logo used on Twitter.
Enter your unique users on a monthly basis. If you are unsure, the website Similar Web is a great resource.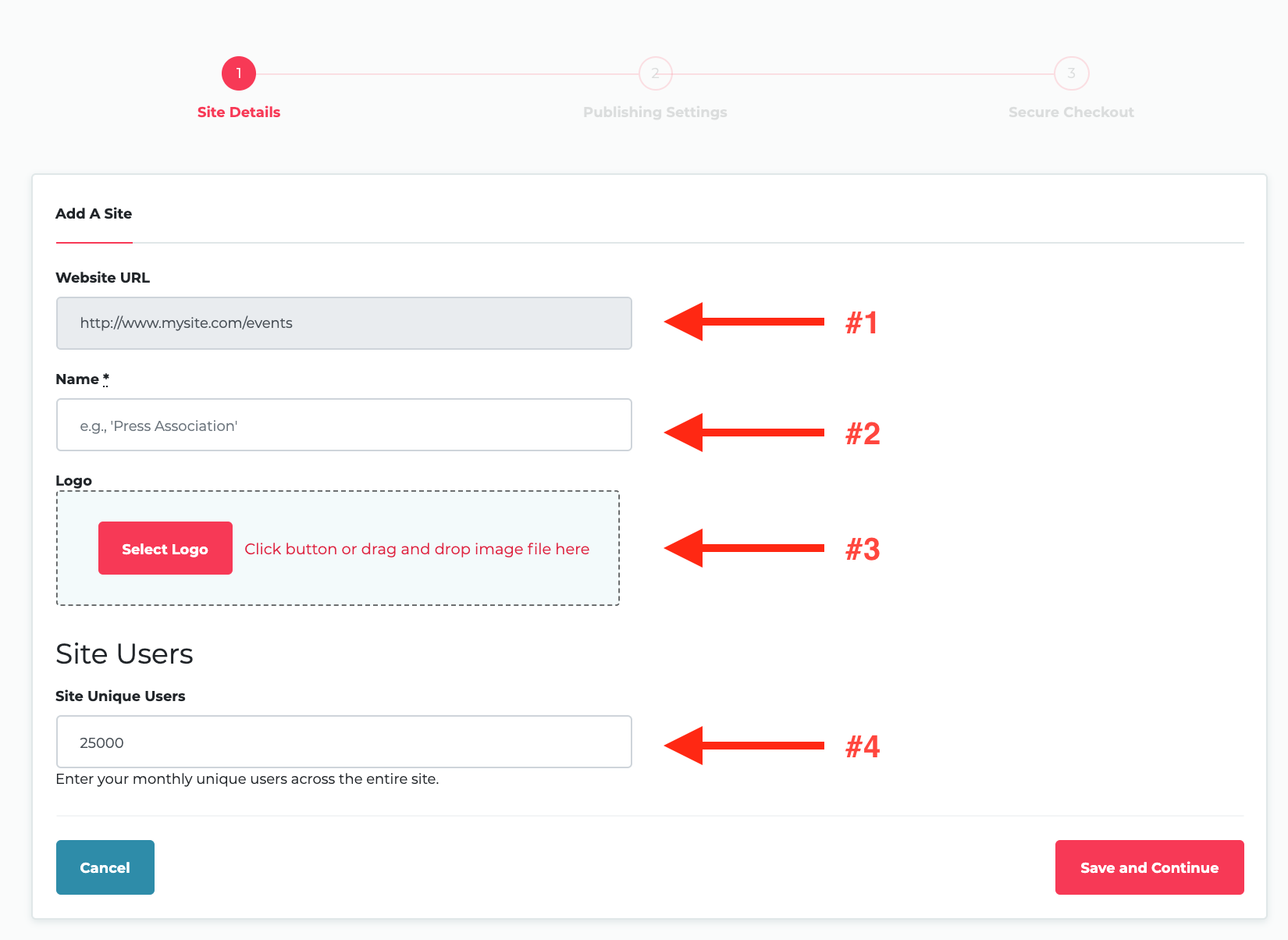 Step 3
Select 'All categories'. If you are a category-specific magazine you can choose the categories for your calendar. Only events in those categories will show on your calendar. Find a full list of categories, click HERE.
Choose your coverage area; Global, National or Local. You will set your catchments based on your coverage area.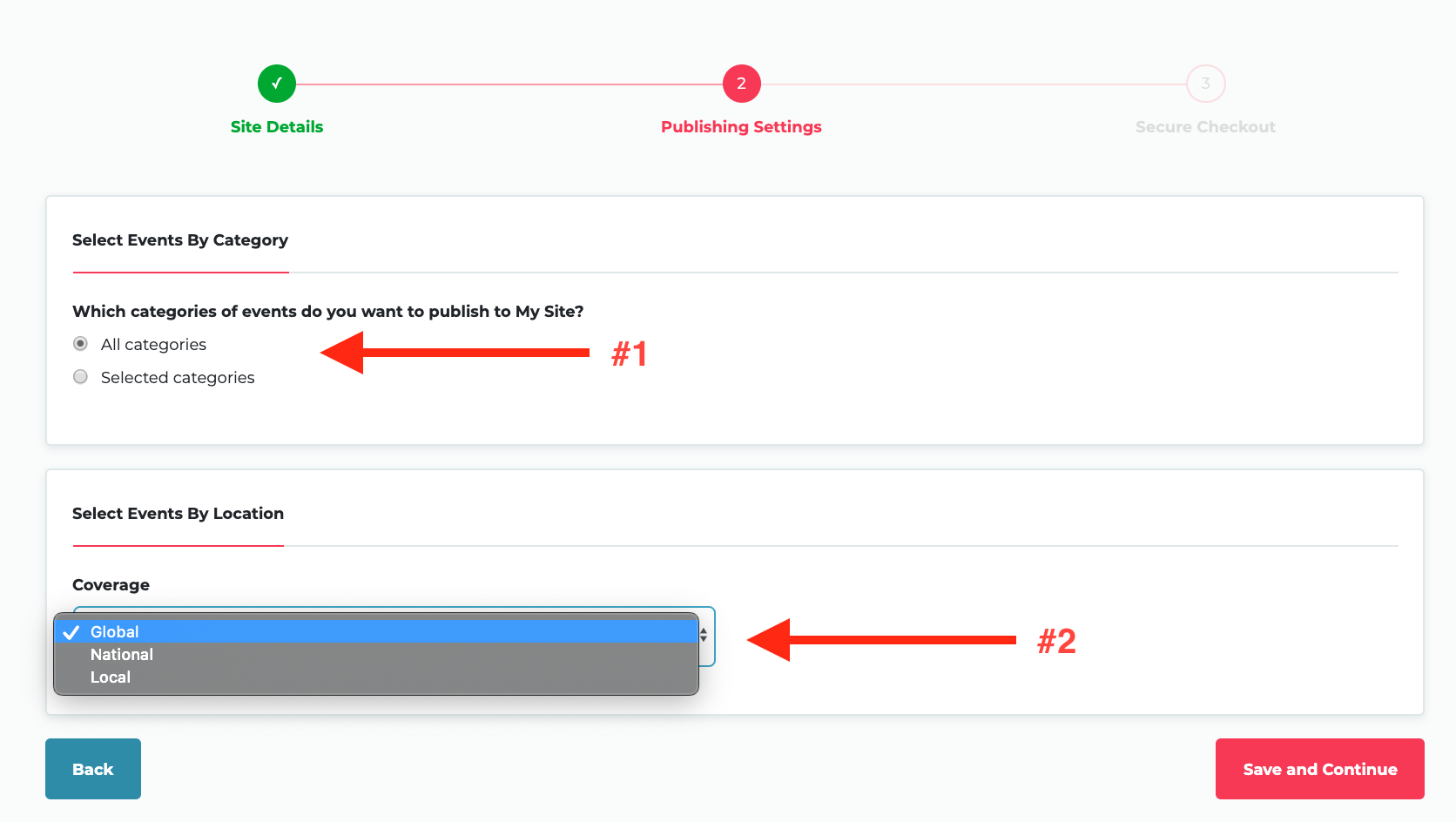 Step 4
Choose to purchase your calendar or bypass payment to view the calendar before purchase.
If you are an existing client, please reach out to Partners@evvnt.com when you add your new site so we can approve the calendar.
Existing Web site Process
Enter website URL, search for the site and if we already have your site listed we will let you know and ask you to simply 'Request access'
You will see a message: 'Thanks for claiming your site: http://www.chieftain.com/. We will be in touch soon to confirm your claim application.'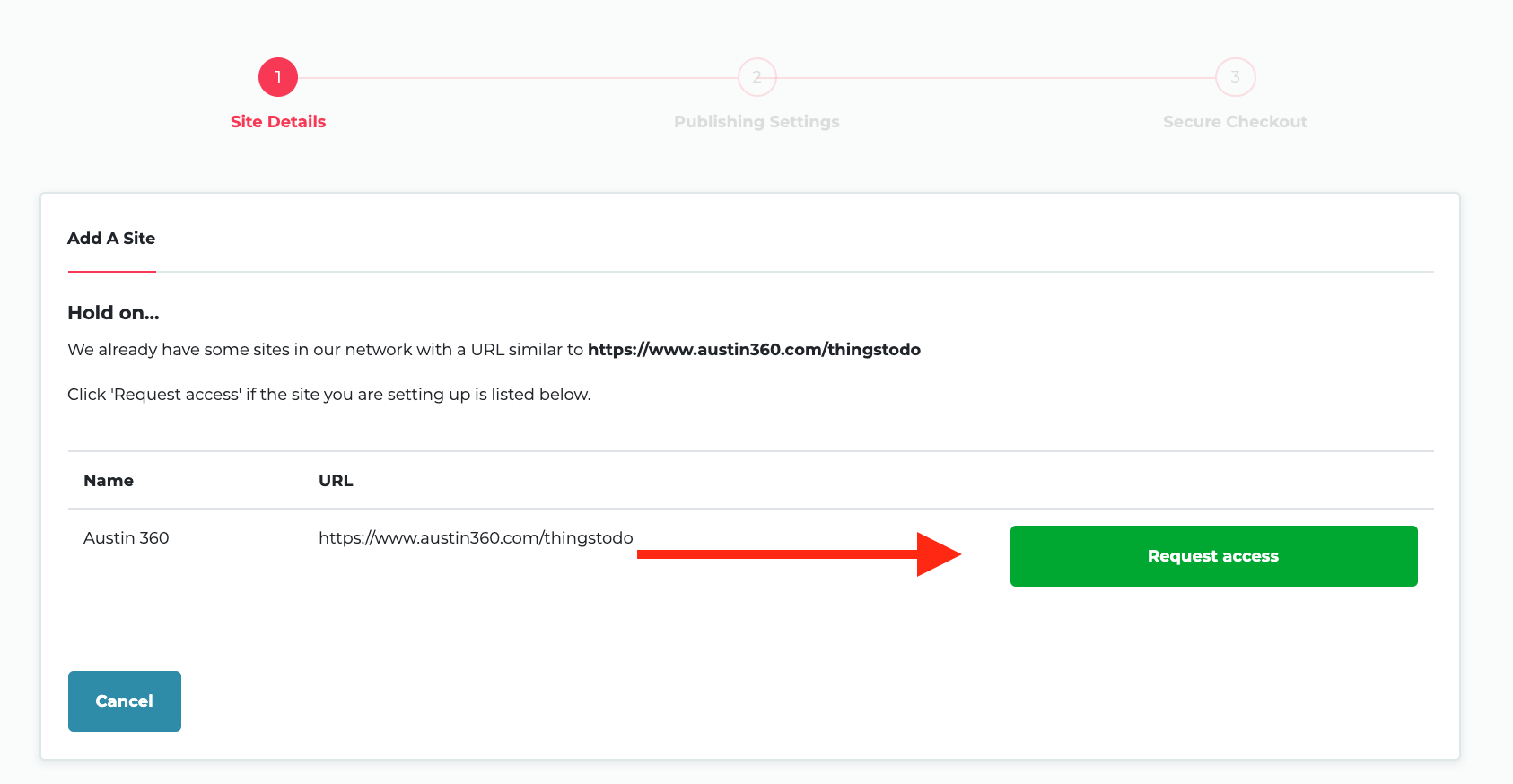 Once approved your website and calendar will be made available on your account for editing and managing instantly.