2019 sees the launch of our reverse publishing to print events calendars for the US newspaper industry. We have two newspapers live since December 2018 and the service is proving to save time and add even more value to the syndicated premium offering aimed at increasing conversion rates to sale.
How it works
Activate 'Print Selection', pick your date range and start to work your success bars from zero to your targets of 10 sold featured events, 1 editors voice, 5 editors pick's and we backfill the data range with 70 events from editors, local submissions and our backfill data partners content.
Curated Editor Controlled
Events data that is selected and tagged from sold premiums to featured, Editors Voice, Editors Pick and a back fill of data to ensure the volume is there to deliver the full page. The settings on these target numbers are custom managed to ensure your page is delivered perfectly for your page size.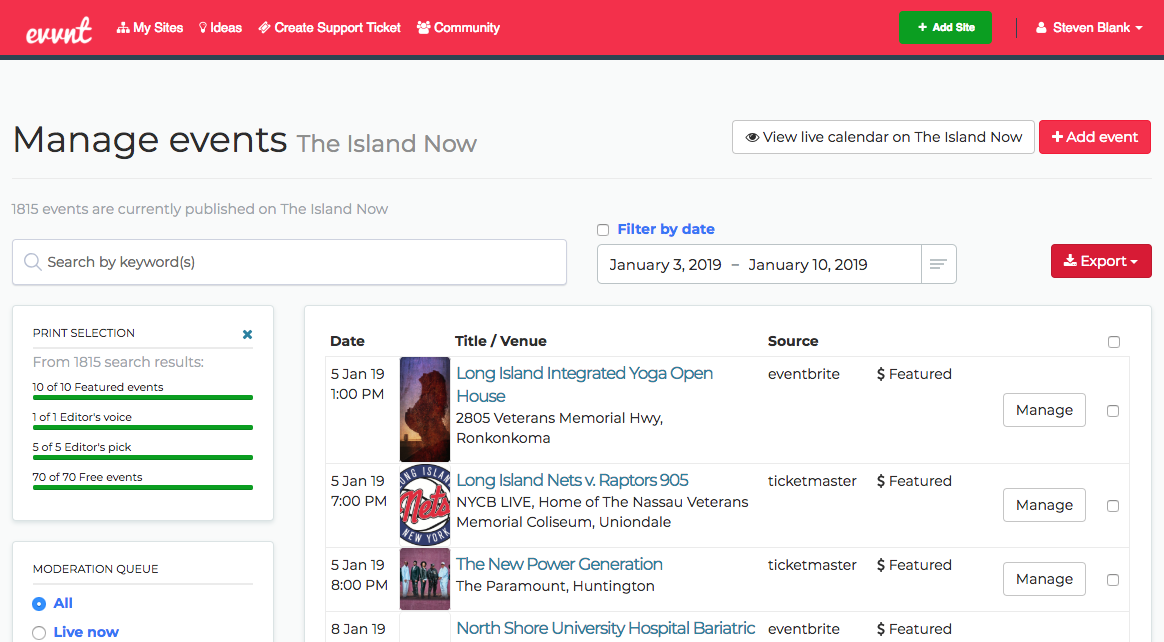 Editorial & Sales Events 
The view of data relates to the actual data to be used for print so you can reject and review - ideally editors and sales are active adding editors picks, editors voice and featured really driving editorial quality in to the selected data.

From online to Print Ready Events Calendars
The feed of data can be curated, edited, sold, rejected and once the print deadline occurs is automated to a print page, print ready for the copy desk. This is currently emailed weekly and will soon be available for download on the Editor CMS dashboard.
Newspapers have the option of 1 or more pages per week, we suggest 2 pages to create your weekly events spread.
Here is The Island Now print page for January 1st 2019 pulled from their online calendar - https://theislandnow.com/local-events/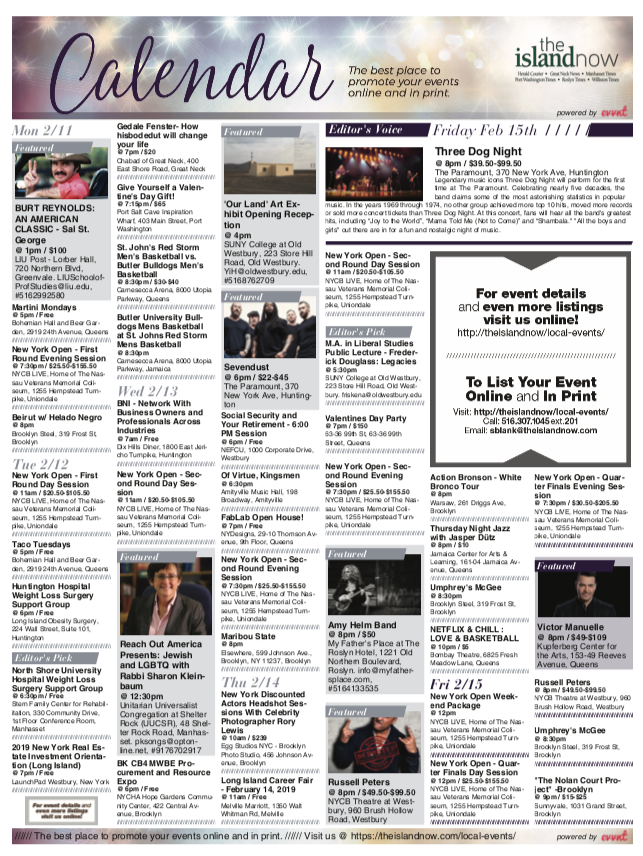 See attached for Decembers Calendars with a Christmas Theme!