With our automated print pages, your editor will get print-ready PDFs sent to their email inbox on a regular schedule. Our Editor CMS is all you need to manage the events and how they will appear on your print calendar.
To manage the online calendar, editors will work from the main events list and choose to Feature an event, make it an Editor's Pick, or add an Editor's voice. These selections will be reflected in the print-ready PDF delivered right to their inbox. The steps below show you how to get started and, once you are started, here is the ideal workflow for easy print page creation.
Once print is activated for your publication, the Print tab in the Editor CMS will ask for your setup information.
You will want to have this information ready to get started.
If you have already configured your print pages, then jump to the "Workflow" section.
Configuration
Step 1: Enter Publication Details
Navigate to the Print tab in the Editor CMS. Enter the publication details and save.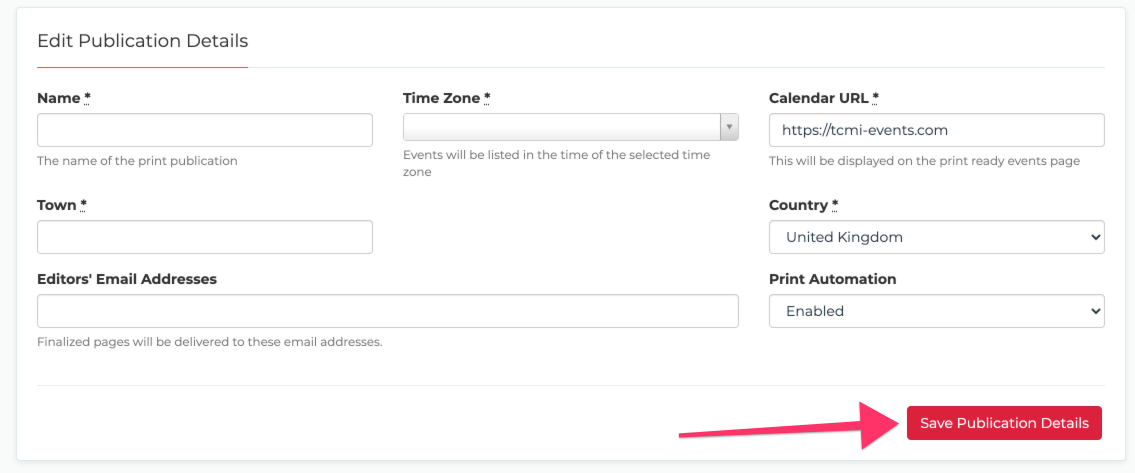 Step 2: Set Publication Schedule
Next, select "Edit Schedule" and enter the following items:
Date of first edition

Print lead time in hours

Schedule Period - Weekly, Fortnightly, Monthly

How many days of events to include

Be sure to save the settings after you have entered them.
Step 3: Page Setup
In the page setup section you will choose the template for your print page. This will determine the style of the header, font, etc. as well as the number of pages. You can set custom page dimensions for any template. The options for units are inches, millimeters, or pixels.
You also have an option here to enable QR codes for all featured events. Enabling this option will add a QR code to each featured event that will connect any viewer directly to the link shared in the event listing.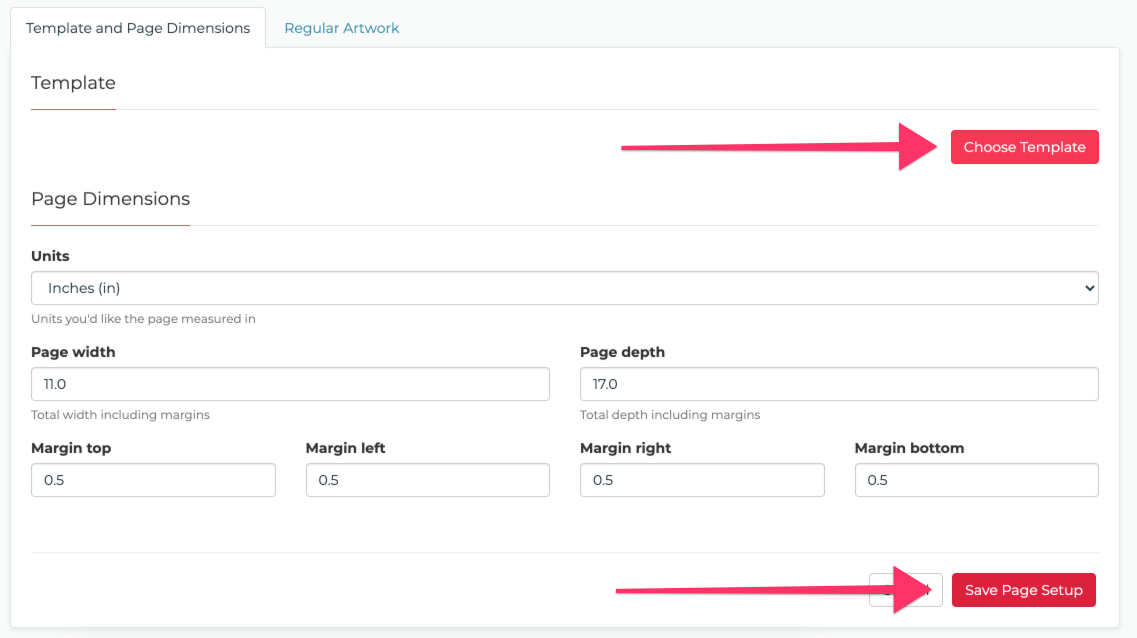 Step 4: Add Regular Artwork
Once you've selected a template, the available artwork items will be ready for uploading. Select "Edit Regular Artwork" and upload the files. Details related to each item will be displayed based on the template to ensure that the items you select will fit properly.

Edit Configuration
You are able to edit any aspect of this setup at anytime. Simply head to the Print tab in the Editor CMS and select "Configuration".

Automated Print Pages Workflow
When you have completed the setup, you will have an option to view the "Next Edition" or "All Editions". In this way you can create a manual draft of the print page you just configured. However, you can also do nothing and wait for your print page to appear in the email inbox for the address entered in step 1 above. You will then have a chance to make sub-edits and manage the automatically created version, or create a new manual draft.

Curate Your Content in the Editor CMS
Once your template is agreed upon, it's time to get your data the way you want it! Usually, you want to aim for 10 Featured events, 5 Editor Picks, and 1 Editor's Voice per print date range. Remember, any event that purchases the premium will be automatically Featured.
For example, if you want event data for the day range of Monday-Monday, you'll want to ensure you have a 10/5/1 ratio with a backfill of events to fill your print calendar.
We make it easy for you to spot when you've selected the correct amount of each event or if more are needed by clicking on the Print Selection button in your Editor CMS (see below). Once all the items are green- your content is good to go!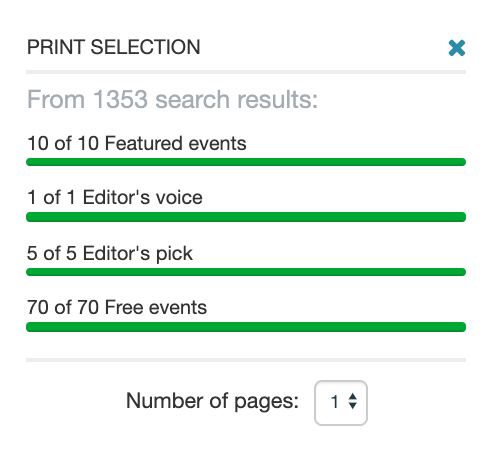 Print Ready PDF Delivered
Once your data is selected, the content will be added to your template and delivered to your inbox at your specified date and time. For example, if you go to print on Thursday afternoon and need the print ready PDF delivered by Wednesday at 9am EST, that it when it will be delivered to your inbox. See example of one print ready PDF below.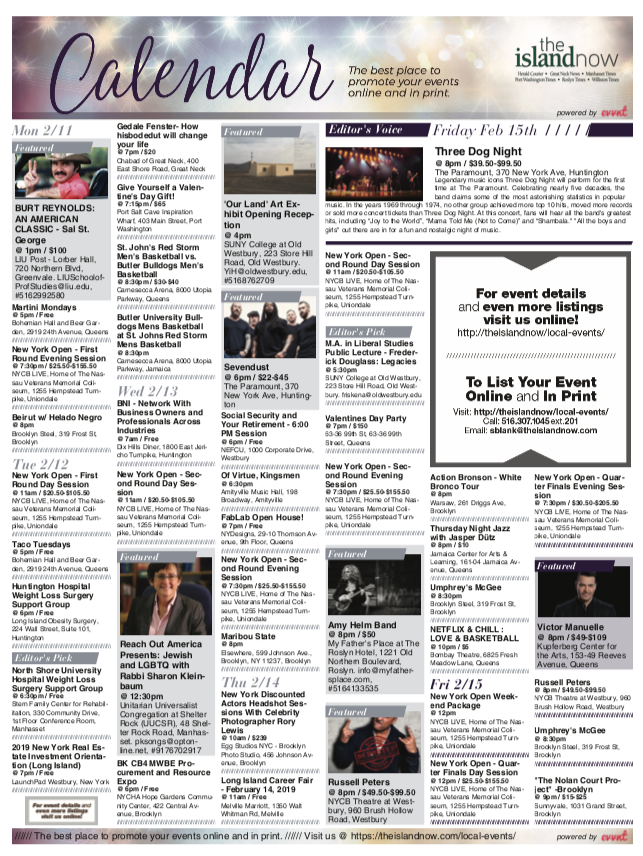 Add to Your Paper and Share!
Once you have your PDF, add to your print edition and don't forget to share with us how it turned out. We love to see how your community reacts and responds to this new edition to your print.
Below, take a look at a local website's reaction to our Partner's new print calendar!