Step One:
Download the editable version of the sales PDF at the bottom of the page. This will give you a template that you can edit to fit your newspaper brand and info. 
Step Two:
Add your newspaper logo where it says "Your Logo Here".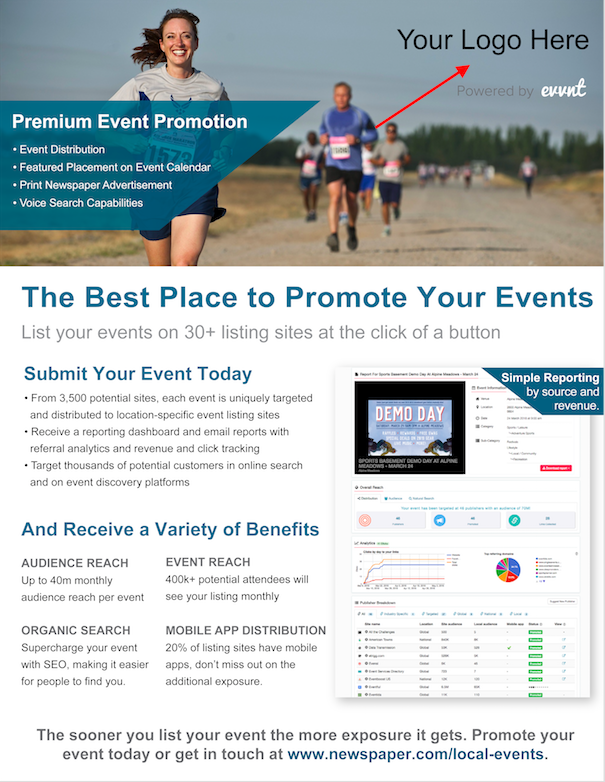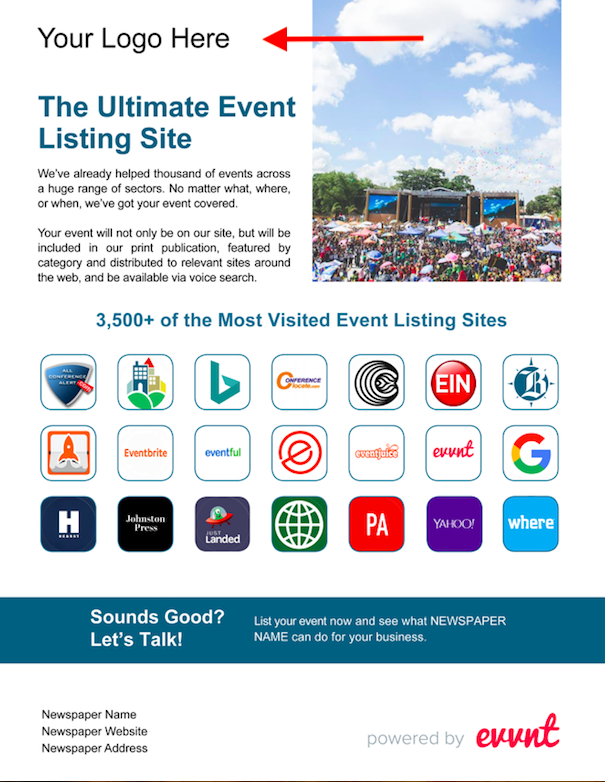 Step Three:
 Add your newspapers colors to the PDF. For example, change the font color and background visuals to match your color theme.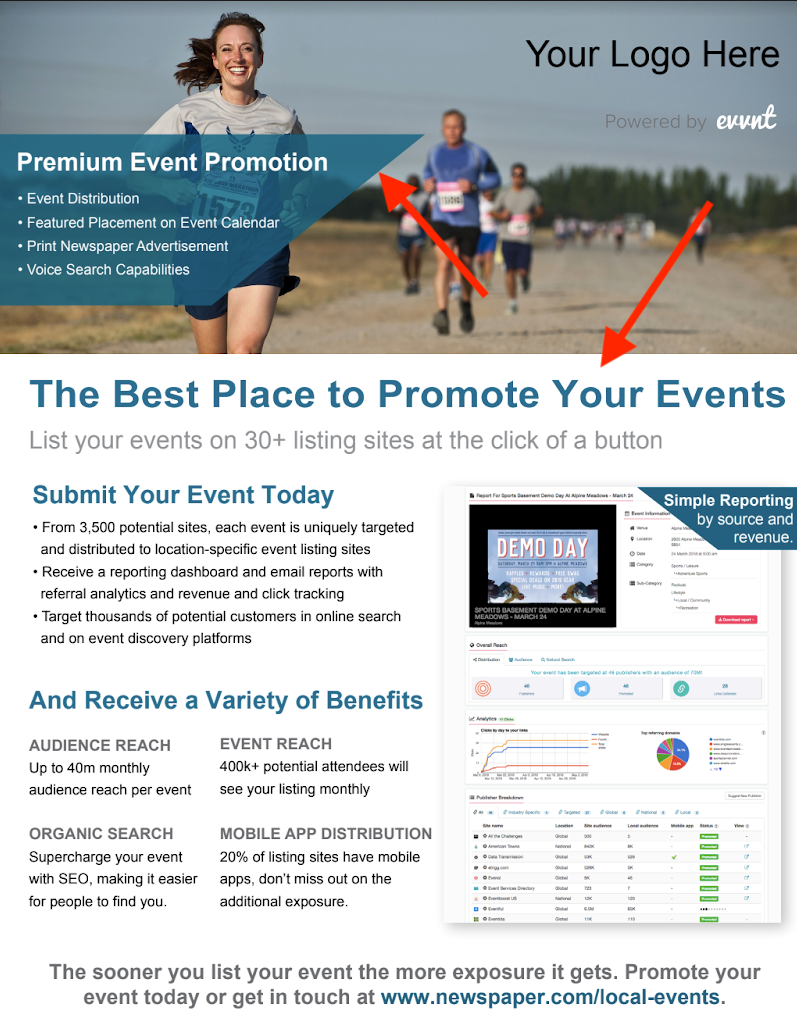 Step Four:
Update your newspaper details. Add your calendar URL at the bottom of the first page. Add your newspaper name in the "Sound Good?" toolbar. Add newspaper name, website, and address at the bottom of the second page.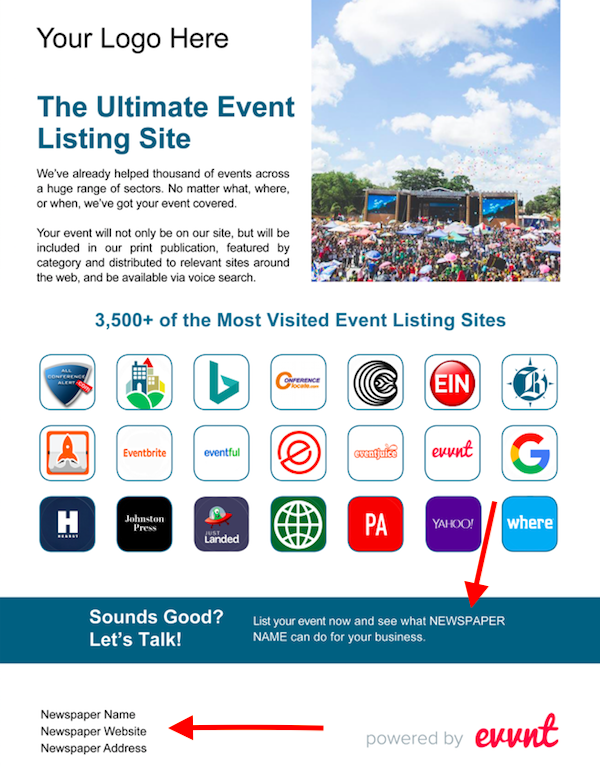 Step Five:
Under "Premium Event Promotion" on the first page, make sure the offerings match what you are supplying to your customer. For example, if you are not providing voice search capabilities, remove that from the list.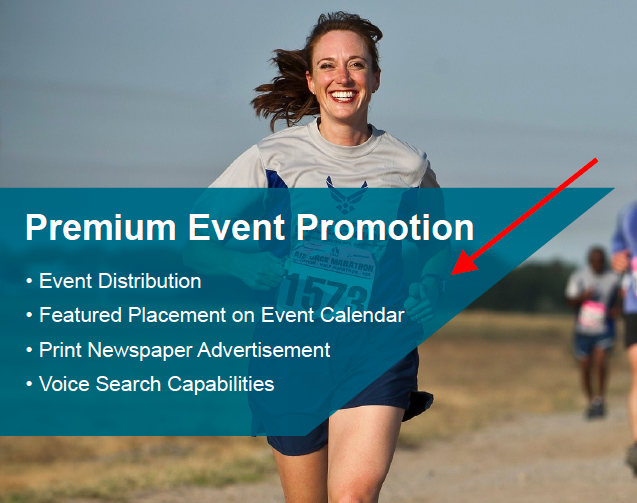 Step Six:
Use this Sales PDF in conversations with clients. We suggest using via email and in person with your business card attached at the top.