An introduction in to how we work
We've designed a simple turnkey solution for;
News & Media Publishers

Ticketing Companies

Listing Sites

Magazines

Blogs
By making it simple for a site to host best-in-class event discovery experiences we've been able to drive local and category specific content in to the heart of local communities and, at the same time, create a new revenue stream for publishers.
Through direct plug & play tools to data APIs, our solutions can help sites of all sizes get set up with high quality targeted events content. Through our existence we've learned what makes a successful event listing, and how to make the event submission as smooth and fun as possible.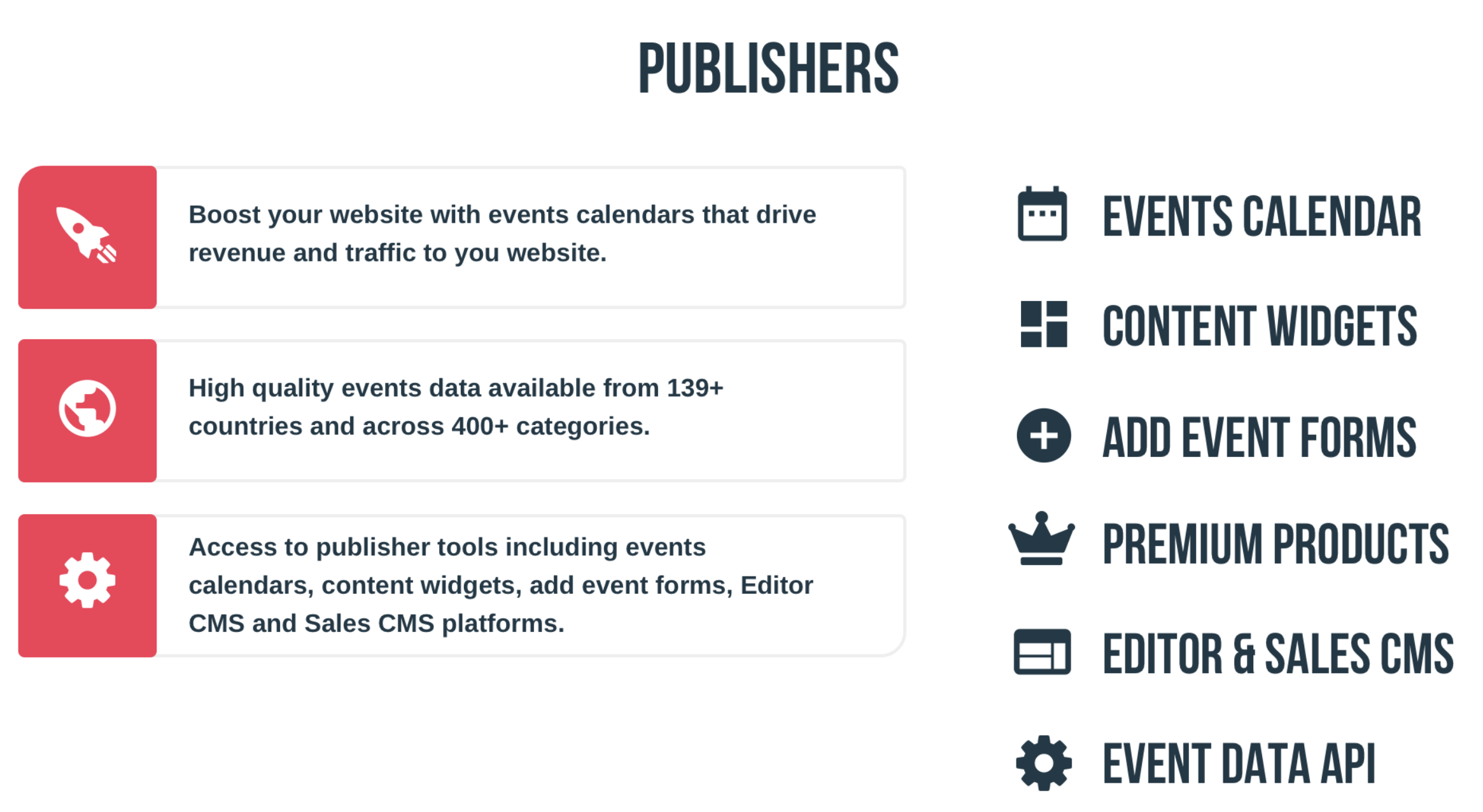 The Fundamentals
The fundamentals of our solution distills down to a few core components.
Event Discovery - Calendar & Content widget
Powered by data, an events calendar to discover targeted events

Local Events Widget that sits alongside your content pages.
Event Submission - Add Event Form
Our event form allows community submissions (UGC - User Generated Content)
Event Distribution - Evvnt Premium Network 
Our network of 3,500+ targeted sites is available to event organisers
Featured placement on your site.
Print Ready Event Listings
Reverse Publishing to Print
Events to Voice Search in partnership with SpokenLayer
Events Calendar & Publishing tools.

Event Premium thats affordable and that works.

Edito CMS controls and moderation

Sales CMS turning events into qualified leads

API Access for integrations
Sign Up Today - https://evvnt.com/partners/