London, England (04 June 2018) – Evvnt announced today that they have started a collaboration with WhereTraveler, the world's premier name in travel publishing, to provide Evvnt's fully white-labelled experience and marketing technology to WhereTraveler's clients, increasing the awareness of local events all over the globe.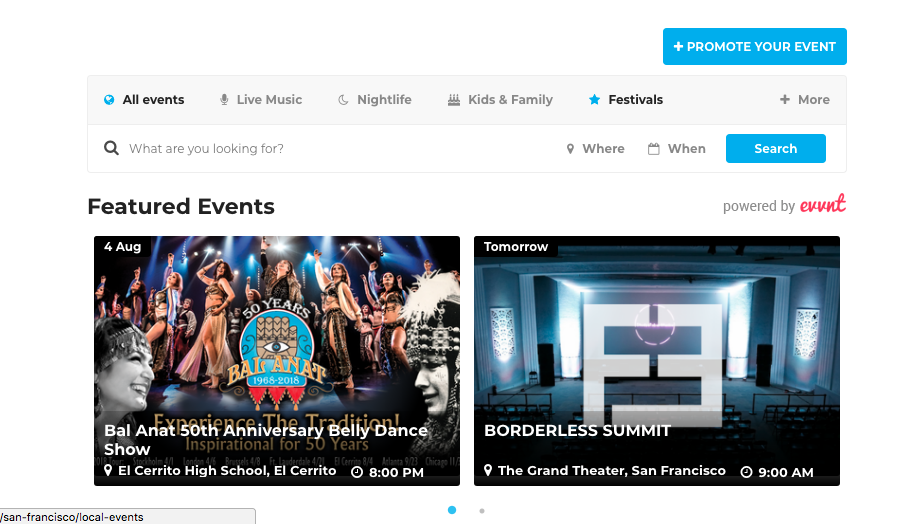 WhereTraveler provides up-to-date information on where to go and what to see in more than 100 cities worldwide, helping their audience have amazing travel experiences. Travelers can find things to do, places to eat, where to shop, entertainment options and event happenings. Evvnt has joined  this mission through their commitment to growing event attendances and empowering event organisers to be more successful.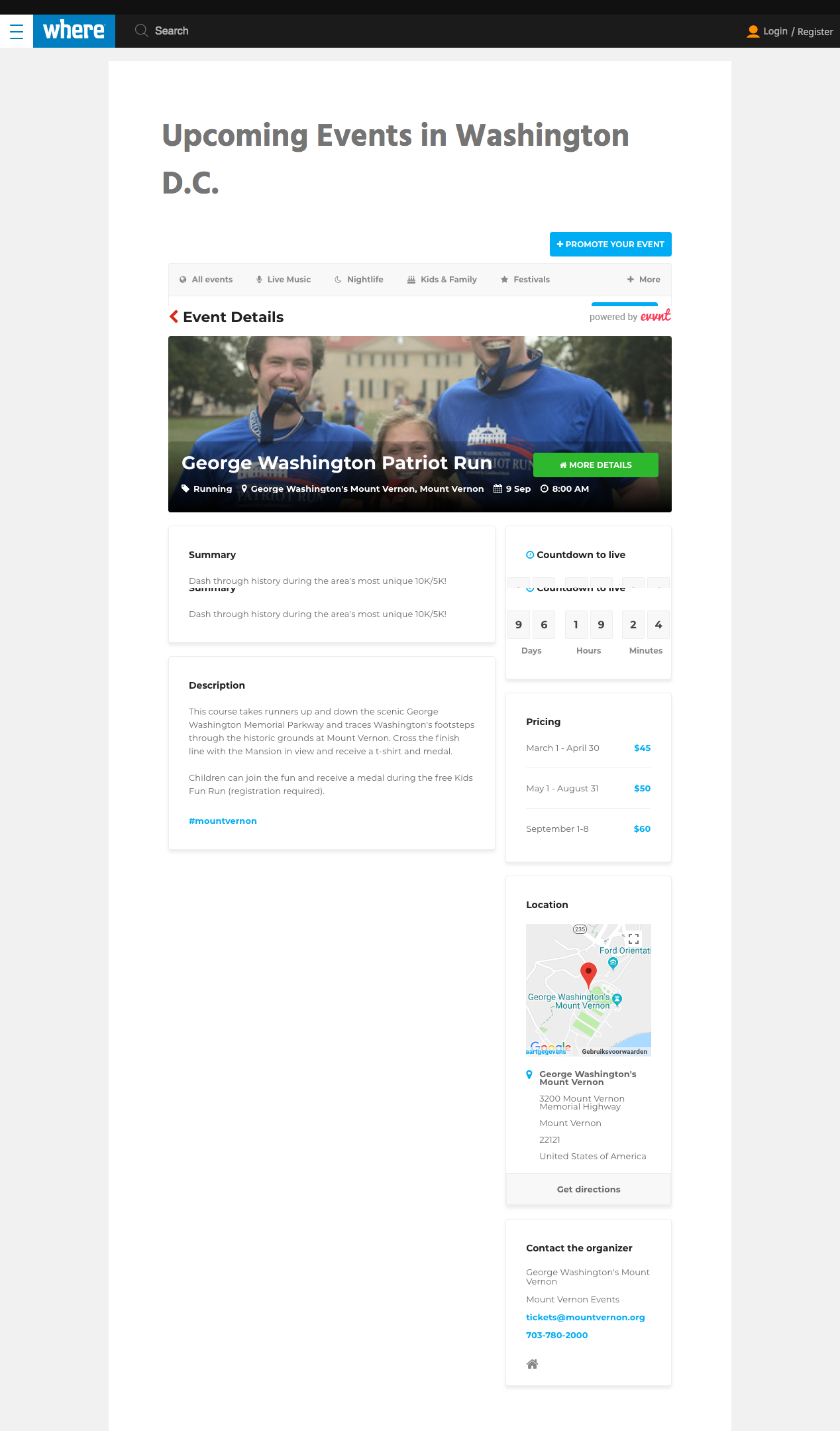 This new partnership provides an easy and effective way for event suppliers to submit their event details and access Evvnt's listing site network of over 3,500 sites. Evvnt's calendar technology will at the same time provide a quick way for attendees to find events that they want to attend, on desktop and on mobile.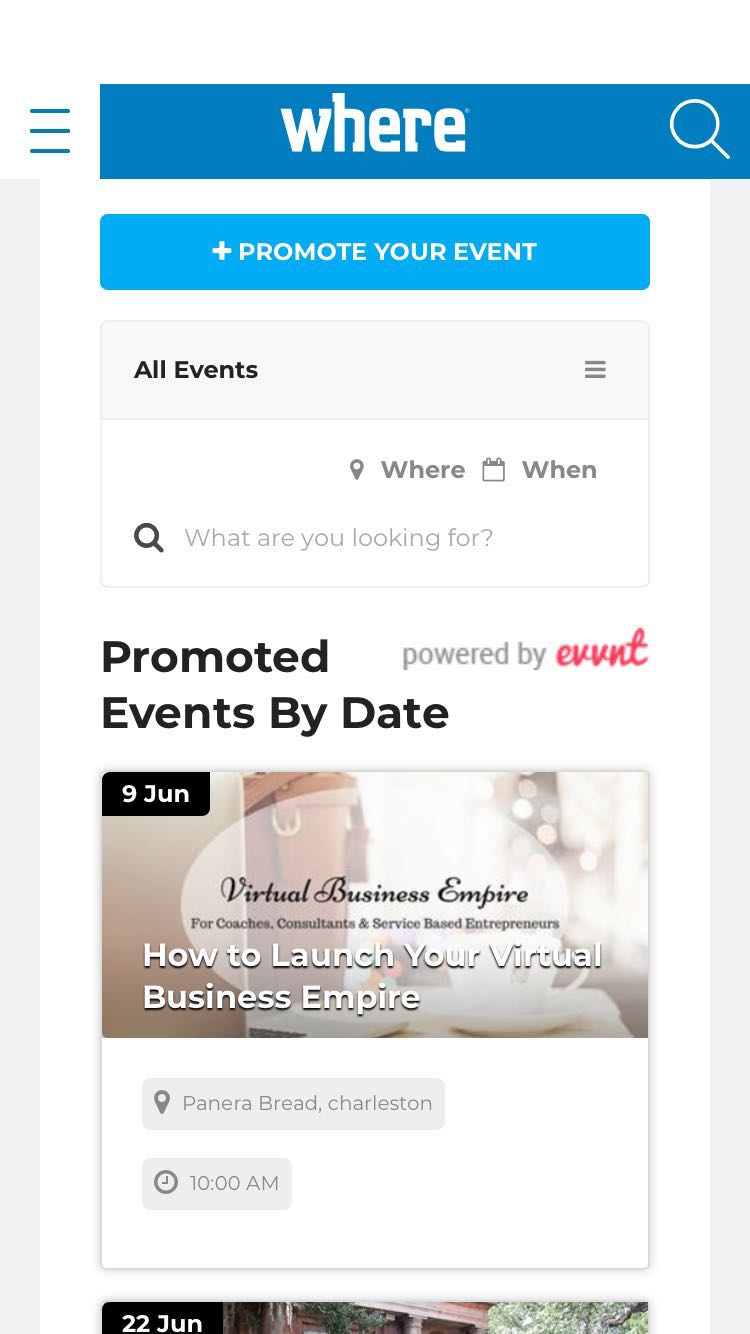 As Richard Green, CEO & Founder, of Evvnt said: 'WhereTraveler is a perfect fit for Evvnt's 'Event Promotion Platform' as it enables easy access to excellent events and at the same time enables event organisers to effectively promote their events online. I personally love the quality and passion behind WhereTraveler's brand and its dedication to good quality information in over 56 cities across the US'.
Take a look at one of the sites - https://www.wheretraveler.com/new-york-city/local-events
About Evvnt:
A leader in events marketing automation, our mission is to help people promote and find events. To empower people, event organisers and venues of all sizes, to manage and promote events data across the industry's largest ecosystem of event listing sites, calendars, directories, ticketing, social networks and search engines from one simple platform.
About WhereTraveler:
Where is the world's premier name in travel media. From magazines, books and maps to comprehensive digital content on websites and mobile apps, Where gives travelers everything they need to experience the best of their chosen destination. Each year, 146 million travelers trust Where for up-to-date information on where to go and what to do in cities across the globe. Dynamic content created by local editors covers essential dining, shopping, attractions, entertainment options and more, all from an insider's perspective.