We've created API access to your events data allowing you to re-purpose your local events information around your site, in email and to social media.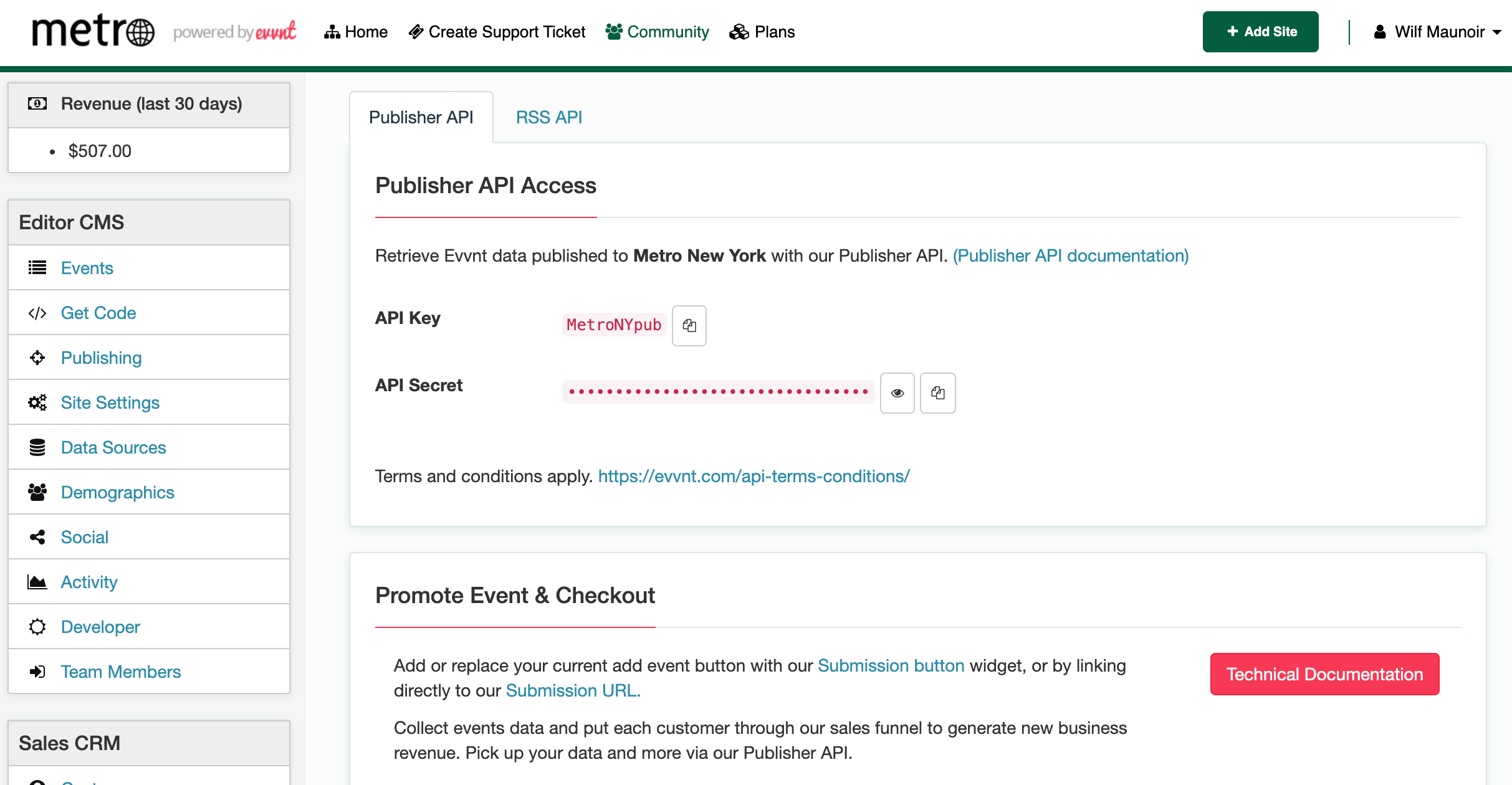 Evvnt has 3 APIs - https://api.evvnt.com/
Event Organiser API - Allows any event organiser to automate our service without any need to use our platform. By integrating our API any time you post an event online the event will automatically be promoted via Evvnt. Not all event organiser wish to promote all events so we can look to provide you with an opt in button for your events rather than all events automatically being promoted. (Upon Request)
Publisher API - Our publisher API allows you to receive events data, providing a feed of high quality events listings for publishing to your site or app. This is great way to build or improve event content on your website. If you are yet to host and event listing page we can also supply you with our full working calendar. To sign up for our publisher API please send us details of your website here. (Automatically Available)
Reseller API - We have two kinds of resellers at Evvnt. We work with some agencies who look to provide our services within part of their online marketing strategy for clients and we also have online resellers who use our API to hold our plugin which allows for online sign ups. (Upon Request)
For applications or more information on our Event Organiser API, becoming a publisher or reseller please contact Katie, API Operations Manager via email - partners@evvnt.com
For self service clients, go to https://evvnt.com/partners/
Evvnt has 3 APIs - https://api.evvnt.com/
PROMOTE EVENT & CHECKOUT - Technical Document 2020
Login in to your partner account to access your API information.