We launched the Quick Submit form as apart of the calendar which allows for quicker event submissions for local event creators whilst maintaining the advanced form for our enterprise event creators.
Quick Submit - Single form ideal for mobile, simple and effective event submissions ensuring we capture all the essential information to make your event successful - includes automated ticketing.
Advanced Submit - 6 stage form which collects highly detailed information about your event, saves as you go to ensure nothing is lost and collects additional information ideal for the diligent events creator.
To use the Quick Submit form, you will click the Quick Form button on the top left-hand corner of the submission screen.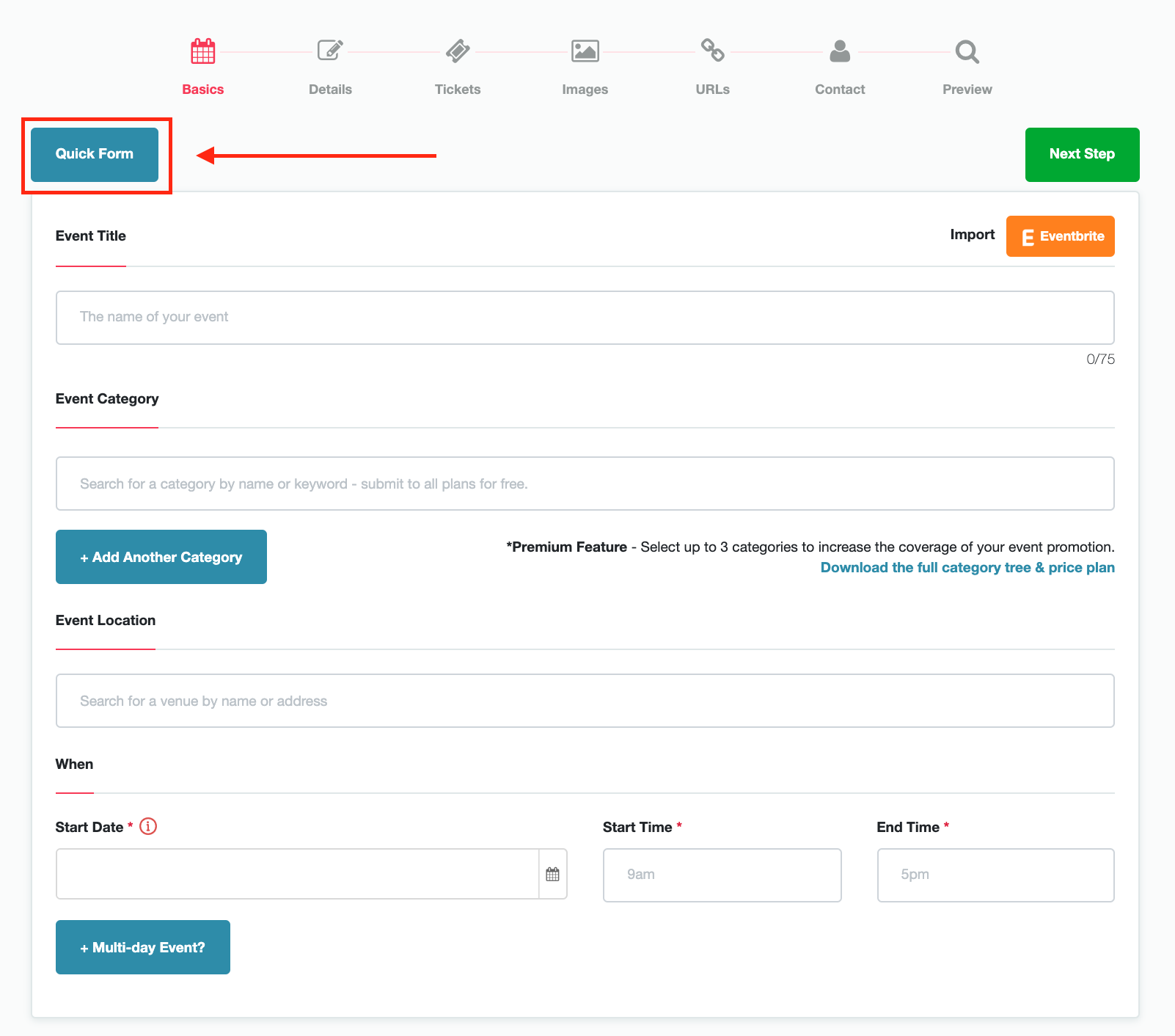 After clicking the Quick Form button, the submission page will condense into a single page submission form. Required fields are marked with a red * (this may differ on a partner by partner basis).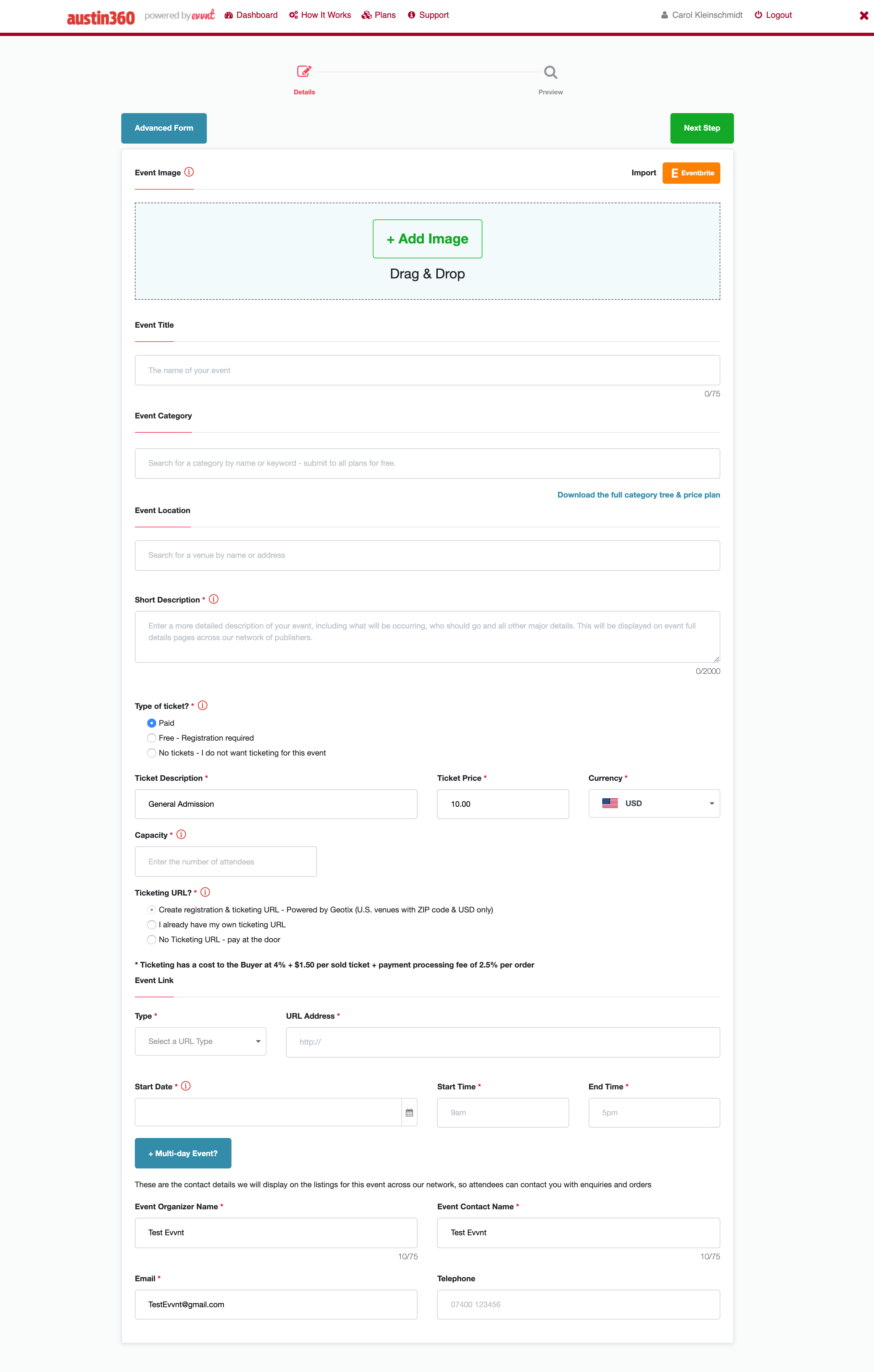 After submitting an event, users are taken to a preview and premium services page where they can upgrade their event or post their event for free.